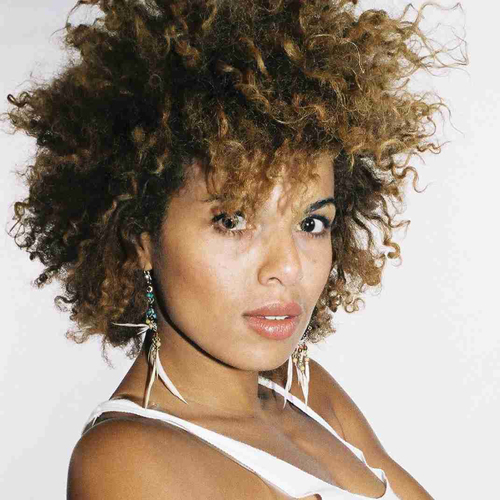 Mamadee, born in the far east of Germany , behind the wall. Born of African and German parents, moving to cologne at the age of 19 to pursue her artistic career. Quickly finding herself in a circle of likeminded music makers. In the early days her involvement with Sisters and Brothers Keepers and Turtle Bay Country Club let her to work with great producers such as Matthias Arfmann, whom gave her a chance to tour and gain exposure and experience. In 2002 Mamadee became A feature background vocalist for Germanys international sensation Gentleman. Since then, Mamadee has toured internationally keeping her eyes on the prize, remaining focus by keeping her goals in reach. Mamadees has released EPs, such as "Lass los" and "Good Days" There is also a Movie callled "Yes I Am" covering three AFRO-GERMANS STARS, Very Interesting Movie.

Currently Mamadee has released Beautiful Soul her solo album . It all began in an October Night 2009.

Mamadee was performing an accoustic Set at a venue in Cologne, Germany. It just so happens the Producer Born Free was there on that night.

Immediately Born Free was blown away by her voice and Songs and approached her with the hope of workin with her and the story began.

Born Free introduces Mamadee first of all in his Video "Good Time Fool", and they have been working closely together arranging and collecting songs written by Mamadee and Born Free to feature on her Album.

Beautiful Soul by Mamadee is out now worldwide in shops and online. The first two Singles: "Who I am" and " Africa is calling" a Song featuring the great Legend Bob Marley's Son: Ky-Mani Marley are being played worldwide and has see the CHARTS many times in Itunes top 100 world wide.

Mamadees video for her first Single Who I am ALSO GOT THE TOP SPOT IN GERMANYS Reggae Charts so says Big UP Magazine, Mamadee is currently touring.

DJs around the world have been reacting strongly towards Mamadee's Music and her Fanbase stretches the globe. What is really refreshing, is that her Debut Album features legends such as Earl Chinna Smith, Robby Lynn and Robbie Shakspeare...just to name a few.

It is clear that her collobaration and her Solo songs stand strong on their own. Mamadee is not a fabricated Artist, it is pure Talent. Her Music is available worldwide on iTunes, Amazon also in shops WORLDWIDE via Born Free Records/ MEGAWAVE.

Highly respected in Germany and considered, as one of Germanys daughters of music with her own sweet sound and passion and we are sure your ears will take pleasure in listening.