Vote Now @ Reggaeville's Album of the Year 2019 Poll
12/25/2019 by Reggaeville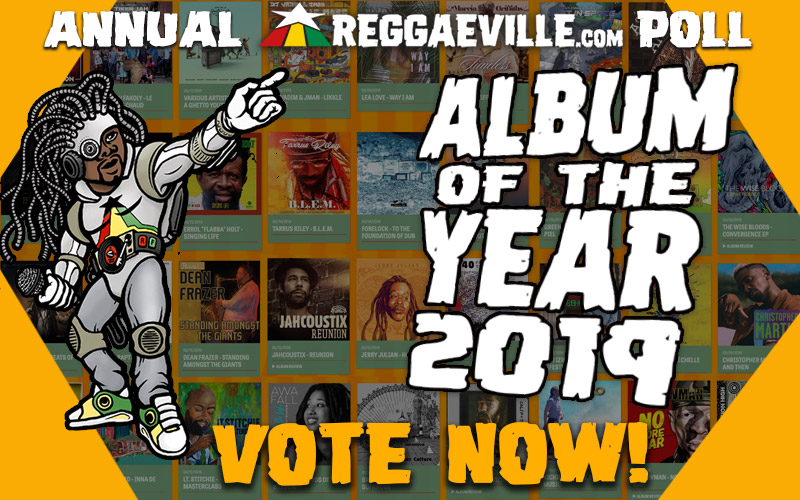 Just a few days left in 2019... so it's time again for Reggaeville's ALBUM OF THE YEAR poll. We have listed more than 300 releases. You need to name your favorite three! We know this is going to be a tuff challenge. Take your time and browse through all releases and try to recall which releases you listened the most!

The voting ends January 13, 2020
A few days later the results will be revealed in the Reggaeville YEARBOOK 2019.
Since 2012 we are asking our users to choose their favorite album of the year. Check the previous results...

ALBUM OF THE YEAR 2018
1. Samini - Untamed
2. Alborosie meets The Wailers United - Unbreakable
3. Protoje - A Matter of Time
Full results @ YEARBOOK 2018 (Page 108/109)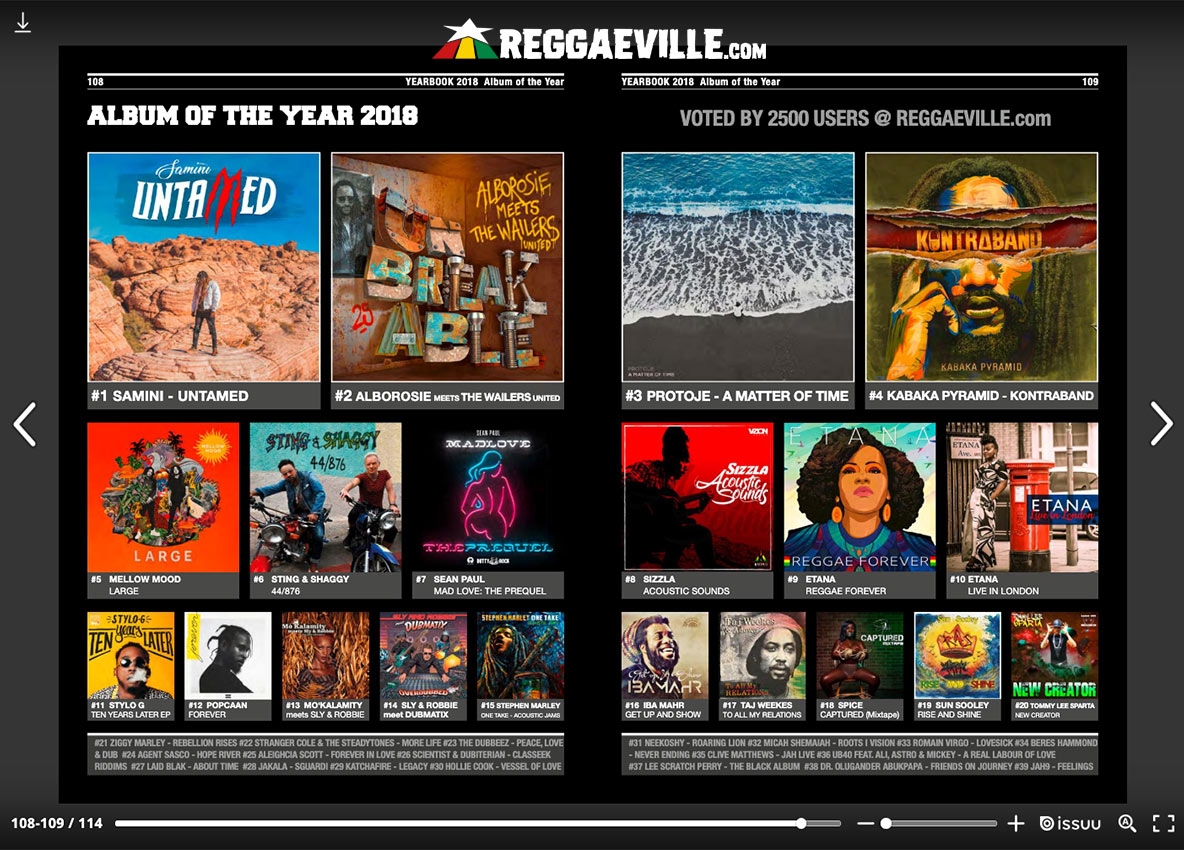 ALBUM OF THE YEAR 2017
1. Chronixx - Chronology
2. Stonebwoy - Epistles of Mama
3. Damian Marley - Stony Hill
Full results @ YEARBOOK 2017 (Page 108/109)

ALBUM OF THE YEAR 2016
1. Alborosie - Freedom & Fyah
2. Takana Zion - Good Life
3. Dub Inc - So What
Full results @ YEARBOOK 2016 (Page 118/119)

ALBUM OF THE YEAR 2015
1. Kamil Bednarek — Oddycham
2. Protoje - Ancient Future
3. Mellow Mood - 2 The World
Full results @ YEARBOOK 2015 (Page 126/127)

ALBUM OF THE YEAR 2014
1. Chronixx - The Dread & Terrible Project
2. SOJA - Amid The Noise and Haste
3. Tarrus Riley - Love Situation
Full results @ YEARBOOK 2014 (Page 98/99)

ALBUM OF THE YEAR 2013
1. Protoje - The 8 Year Affair
2. Alborosie - Sound The System
3. Jah9 - New Name
Full results @ YEARBOOK 2013 (Page 46/47)

ALBUM OF THE YEAR 2012
1. SOJA - Strength To Survive
2. Busy Signal - Reggae Music Again
3. Natural Roots - Words of Jah
Full results @ YEARBOOK 2012 (Page 48/49)