ShowMeLove - International Music Marathon Celebrates Clinton Fearon
06/04/2020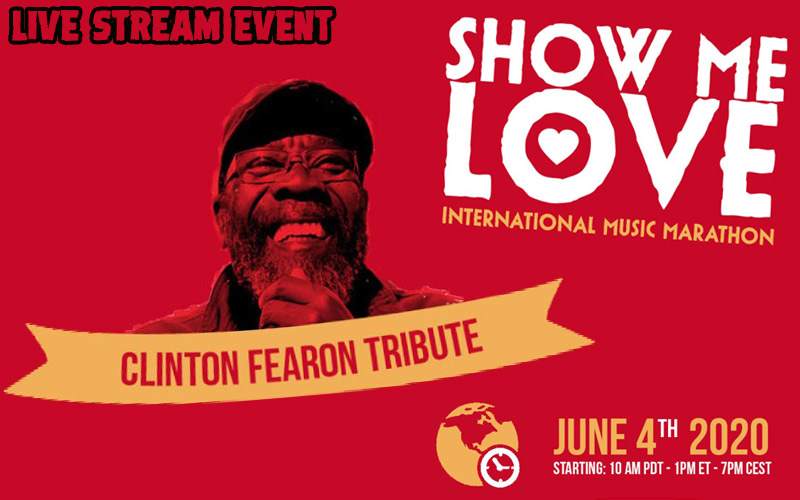 From Australia to Hawaii, stopping by Asia, Africa and Europe. On June 4th, the music of the reggae pioneer Clinton Fearon, reinterpreted by more than 50 artists, will cross the whole planet in an unprecedented streaming event organized by Django Concerti.

It's ShowMeLove Music Marathon: Mike Love, Cas Haley, Martin Youth Glover of Killing Joke, David Cairol, James Searl of Giant Panda Guerilla Dub Squad, Forelock, Saritah, Emeterians, Manjul.

These are some of the artists who will perform in honor of one of the crucial artists from the international reggae scene. Each artist is presenting its own version, performing in solo or with musicians, changing keys sometimes and arrangements, all original versions that give each song a new taste.

"We decided to dedicate ShowMeLove to Clinton Fearon - the organizers say - because he is one of those artists who made his music and performances available during this long period of quarantine. It is time to reciprocate the love that he donated and to do so we called together artists from all over the world. It was not difficult: Clinton is a legend, a great musician, an example of positivity, and many artists have joined the event without hesitation".

Clinton Fearon will also be part of the marathon both as an artist but also as a the master of ceremony: he will introduce all the musicians who will take turns during the 'ShowMeLove'.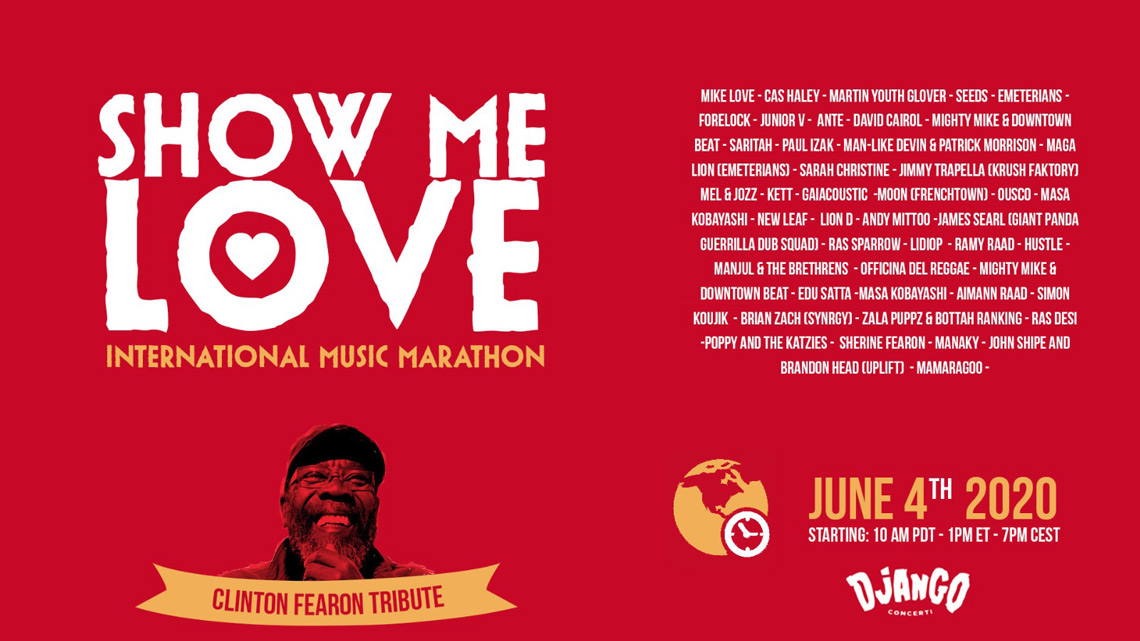 The event will be broadcasted on June 4th starting @ 10am PDT / 7pm CEST on Reggaeville's Facebook page and the Facebook pages of Django Concerti, Clinton Fearon and all the artists and partners involved. ShowMeLove has been associated with a fundraising campaign for the artists to be supported in this moment of crisis due to COVID- 19.

Donation link @ GOFUNDME.com SHOWMELOVE CLINTON FEARON TRIBUTE
The money collected will be donated to all the artists involved in order to support them during the financial crisis art is facing with COVID-19. Each donor becomes a ShowMeLove's sponsor and each name will be enclosed on the screen during the live streaming.
Listen below to the original song Show Me Love by Clinton Fearon: