Review
EP Review: Lila Iké - The ExPerience
05/15/2020
by Gardy Stein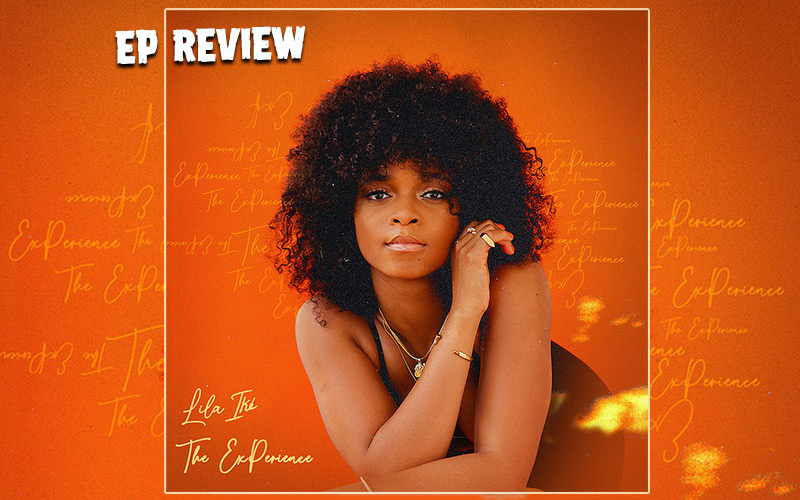 "Experience: knowledge or skill in a particular job or activity, which you have gained because you have done that job or activity for a long time. It is also used to refer to the past events, knowledge, and feelings that make up someone's life or character." (Collins Dictionary)
From the first freestyle-sessions under the wings of her mentor Protoje, it was clear that this young lady is up to something special. Alecia Grey aka Lila Iké has seen a stellar rise over the last two years, including solo performances on big European festivals such as Reggae Jam or Rototom, and continues this path of greatness with her debut EP The ExPerience (RCA Records).
The title suggests what her journey was about so far, the 'per-' in 'experience' standing for an old Latin root of the verb 'to try, to risk'. As a result of this readiness to put her all into her musical oeuvre, the seven tracks on the EP dive deep into Lila's past and present, trailblazing a bright future. She didn't take no risk with the producers involved, though. The credits read like the Who's Who of the current Jamaican music scene, a display of talent that guarantees an exciting listening experience throughout the release.
Kasadie "Caspa" Jones opens the ride with Where I'm Coming From, a single that was released last year with a vivd video by the amazing Nickii Kane. In it, Lila re-visits the focal points of her childhood in Christiana, Manchester Parish, and apart from getting a thorough introduction to her singing and songwriting skills, we also see a glimpse of little Alecia in school uniform. "Let me tell you bout the life of a Queen in a dis ya concrete jungle..."
Solitude describes the overstraining presence of people who rob you of your energy sometimes. Delivered in an almost vulnerable timbre, Lila plays with the range of vocal styles she commands, dipping in and out of the unusual, soulful beat created by the creative minds of JLL and Iotosh. The special magic of the track comes in with strings by The Ziah, the gentle pull of which makes you indeed long for some peace of mind.
On a Reggaeton-infused beat by IzyBeats, I Spy is the latest single out on video as well. Says Lila about the creative process: "When Izy played the beat in the studio I just heard this 'chek, chek' and then this specific drum pattern that is familiar in Jamaican culture, so I started pacing the room and singing the chorus 'I Spy, I Spy.' Izy was like 'Oh my god, that is it!' I felt his energy, so it pushed me to go further and it blossomed into what it is today." In the unlikely case the song itself doesn't kick you, it's almost impossible to resist the agglomerated load of female power rocking the visuals by Danny Williams, sporting Lila alongside her "sisters-in-arms" Sevana, Jaz Elise and Naomi Cowan.
Stars Align, a tender love-song of a different kind, celebrates the gentle bliss of falling in love. You might recognize the instrumental from Protoje's Bout Noon, carrying the unmistakable handwriting of Phillip "Winta" James. The latter is also responsible for the subsequent Forget Me, a track that, on first hearing, seems to be composed on a rather average beat, which however unfolds a pleasant force with the addition of harmonious brass and a melancholic guitar. Lyrically, the song bemoans a relationship that has turned into a fighting pit. "If every day we a go fight, I think it's best that you forget me."
The bittersweet Second Chance on the 1979 Promised Land Riddim, re-fixed by Alfred Simpson, is the oldest single on the EP. Originally released in summer 2018, it completes the track list with that old-school Jamaican Reggae vibe, a vibe Lila feels as comfortable with as any of the modern, genre-transcending beats presented here. Foundation!
The final entry comes from In.Digg.Nation-founder Protoje himself. He not only co-produced the EP, but also contributed Thy Will, a catchy riddim inspired by Sly & Robbie's More Baltimore. It is both an empowering declaration of faith and a warning to those who transgress godly laws. "Message in the music is the only way fi fix it!"
From crystal-clear heights via husky middles to dulcet alto, Lila really knows how to use that god-given tool called voice. The ExPerience fulfils the promise its cover makes: it's an honest, straightforward and confident display of the undeniable talent of a strong and beautiful young woman, bequeathing an orange-golden glow to her listeners. "This is a mixture of songs influenced by reggae, but it does not define the sound. (...) It is a beautiful time for this kind of music to come from Jamaica, we are showing people there is no linear way of anything," declares Lila Iké, and we declare our wholehearted support.
"Humility. Integrity. Honour. Courage." (taken from the closing credits of the video Where I'm Coming From)
---
Release details
Lila Iké - The Experience EP
DIGITAL RELEASE [RCA]
Release date: 05/15/2020
Tracks
01. Where I'm Coming From
02. Solitude
03. I Spy
04. Stars Align
05. Forget Me
06. Second Chance
07. Thy Will