Lila Iké - The ExPerience Interview
05/21/2020 by Munchy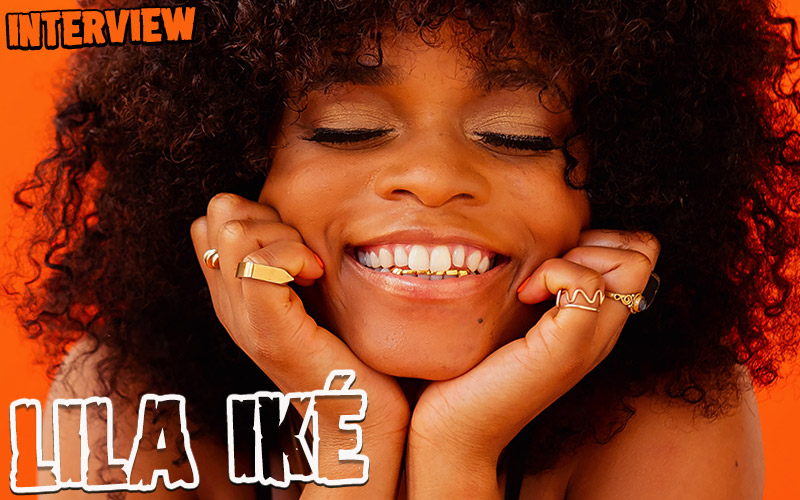 Within the past three years, Lila Iké has steadily grown into one of the scene's new favorites. After last year's festival season in Europe, not a single person in the audience was not impressed and enchanted by her energetic live performance, her kool and deadly style, and her unerring vocal skills. Normally the rising star would have gone on another tour through the UK and Europe with her patron Protoje this spring but the Corona pandemic changed their plans. Now fans can still get to hear her and be blown away once more, as Lila Iké presented her first big project The ExPerience with seven tracks on May 15. Reggaeville linked with the singer in Jamaica through Skype to discuss the production, Protoje's impact on it, as well as the new record deal with RCA Records the two artists and fellow singer Sevana signed in April.
On May 15 you released your very first project "The ExPerience". How do you feel about this milestone?
I am very, very proud of it. Of all the things I have worked on in my career so far, it's always just been "Get the riddim, go to the studio, write the song, voice it.", that's it. But with this project, on a lot of those songs, I was definitely included in the mixing, how I wanted it to sound, how I wanted the harmonies to sound, how I wanted the music to be arranged. So, it was a big thing for me because I get to actually be in the studio and be very inclusive in my music. I'm just extremely proud of it, for it to be out and people be like "Yo, we really like this! We really like this song. Oh this one is dope, that one is dope." It's doing exactly what I expected it to do.
How did you spend May 15, the actual day of release?
On the actual day of release I put my phone on airplane mode and went to the river in the country. I was there for the whole day.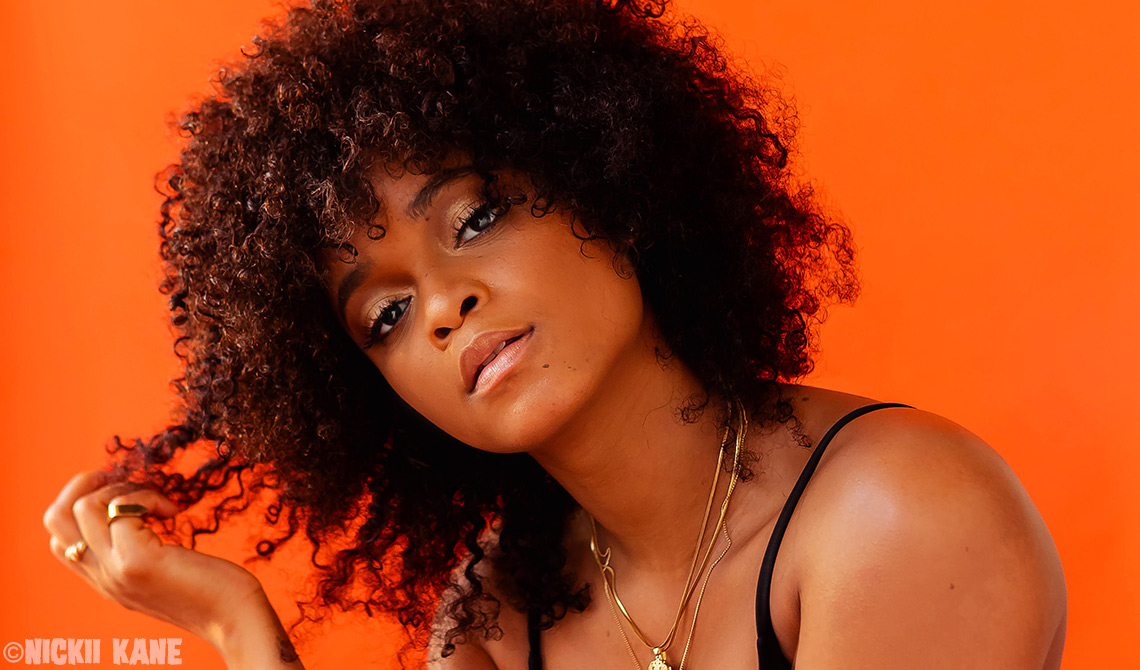 You mentioned already, you got some very, very positive feedback. What did you hear from the fans especially?
I am hearing that a lot of people were caught off guard with Solitude. They are like "Wow, this song is so different. Just the fact that you are talking about something that a lot of people can relate to but probably don't sing about as much." For me that song is my favorite because I remember how I started it. I got a guitar as a gift from Protoje for my birthday this year January. The same night I got the guitar, I was going through a very rough period, I was very down, feeling a bit depressed, so I was writing that song on it. I was actually singing it to myself in the solitude of just being with myself, feeling very emotional. It would be the first song I'd play whenever I picked up the guitar. So being in the studio and them hearing it, I didn't know that it was ever going to be a song that came out. It was more a song I liked playing. For it to manifest into what it is right now, is just a beautiful thing for me. So, to hear people's feedback on that and a lot of people saying how the song means so much to them along with the other songs on the project, just how different the things sound, it's not the purest Reggae music or the One Drop that people were expecting, for them to still be so welcoming and being like "No man, Lila definitely has something special to bring to Jamaican music". I'm just very proud and glad people like it, to be honest.
From what I saw online, what people been playing, posting, including in mixtapes, I also think Solitude impressed them the most. You said you wrote the song basically for yourself, so it is a very personal piece. How hard was it to make the decision to put it on the EP and share it with the world?
That whole thing came about from Protoje because we had a different song for track 2. A song that somebody wrote for me to sing which I really liked but it just wasn't giving me the opportunity to go where I wanted to deliver it. Based on how the riddim was set up, it didn't really give me a lot of space to breathe. So, I was like "Yo, this song is not the song for track 2 because it sounds like I'm not really doing much on the track." and so, I was working on another song to make that track 2. I was like "After Where I'm Coming From we need to have another banger…" and I was going on and on about having a banger, and I remember Protoje who asked "What about that song you always playing on the guitar?". Because I recorded a demo of it and he told me "I was driving in my car the other day listening to that. That is a really special song!". But I said "Solitude? No, that can't really go out. It sounds so stripped down. This is my EP, so it has to be all tough songs." But he said "No, trust me, this song is going to be a special song because it's real and a lot of people will be able to relate to it, especially other musicians, other people within an industry that demands so much talking and interacting with people, with less time for them to find some solitude and peace within themselves." So, we put the demo that I had after Where I'm Coming From, listened to it and realized that this is a vibe for real. I came home and listened to it all by myself because I'm a perfectionist when it comes to how my music is presented. I'd spend an entire night just listening to one song. The night before I Spy came out, I had to listen it again to see if I am into this song for real or if it's really connecting. So, it was Protoje's idea and I remember thanking him "This was such a very insightful, visionary thing of you to find that song and decide to put it on the project!". If it was left with me, it would probably just have been a song I'd sing in my set every now and then, but not having any physical identity out there in the world. That was Protoje's idea.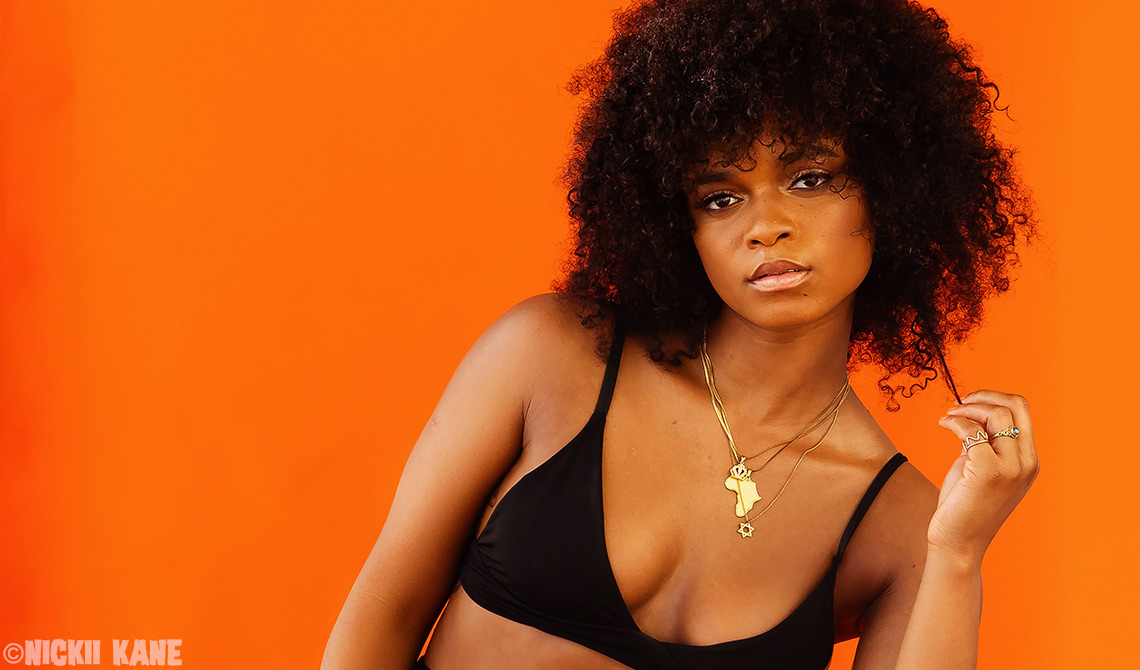 And it is indeed a tough song! There is a very special way of writing "The ExPerience" with upper and lower cases. What is the title and that way of writing about?
Initially I wanted the very first thing that I put out to be an album and not an EP. I been doing music for almost three years and I wanted my first project to be something huge. For so long people had been asking me for a project, an album, an EP, a mixtape, so I wanted it to be something well put together with as much energy as we put in an album. So, I didn't want to call it "The Lila EP" or whatever EP. It was actually Protoje's idea again: "How about The ExPerience and we make the two capital letters be E and P?" so it is suggestive of it but not saying that. I liked that smart idea and this is why you have the E big and the P big, it's like a play on "EP".
You worked with different producers on the seven songs. Who is on board of the project?
Where I'm Coming From is with Caspa Productions and Natural High. Solitude is with Ziah, J.L.L. who also produced Fresh & Clean and Sevana's Nobody Man along with other big songs in Reggae and Dancehall, he also worked on Chronixx' latest song, and Iotosh. He is a young producer right now that's about to come and just kill it in the game. He has some really dope things coming out. Those three worked on Solitude, along with myself as I started it on my guitar. I Spy is an IzyBeats production. After that we have Stars Align which you know is on the original riddim produced by Winta James and Protoje's guitarist Monty. The next track Forget Me is also Winta James. After that you have Second Chance which is by Safire Music Group. We did that song together. And then Thy Will that's Protoje's production.
Despite the variety of producers the whole project still sounds very organic, uniform, round so to speak. Did you and executive producer Protoje pick the riddims in particular or did the music fall in place naturally, because this is just simply the style you dig?
It really just fell in place naturally. We knew the songs that we wanted to be on it. Songs that were out already Where I'm Coming From, Second Chance, and I Spy, we knew that these three songs would definitely have to be on the project. After that we decided that we wanted to have four more songs. We kind of just worked through it. Songs like Stars Align came on board after. Solitude wasn't going to be on it, we listened through it, it made sense to have it on the project. Thy Will, Protoje's song, I had a love-hate relationship with that song. I've had it for like three years now and it has always been a song that he really, really liked. He was always talking about the message of it, how the Baltimore Riddim was brought back. We got the same horn section, we got the same musicians that played on the original Baltimore to come back in the studio and play on it. That was a very organic experience even for me to be in the studio with all these elders saying how they love the song, loved what I did with it, and them just telling me the story of how they came up with the riddim. Everything just flowed and manifested into what it is right now. Winta James came on board, he heard the songs we had already, and he is just a producer that can fit the mood. We even had a layout of how the project was going to be, before the organization of it right now and probably a week before it was released, Winta was like "How do you feel about re-arranging it like this?" and we listened through and decided that it made a lot of sense. So, it was all just natural mystic in the whole flow of the project.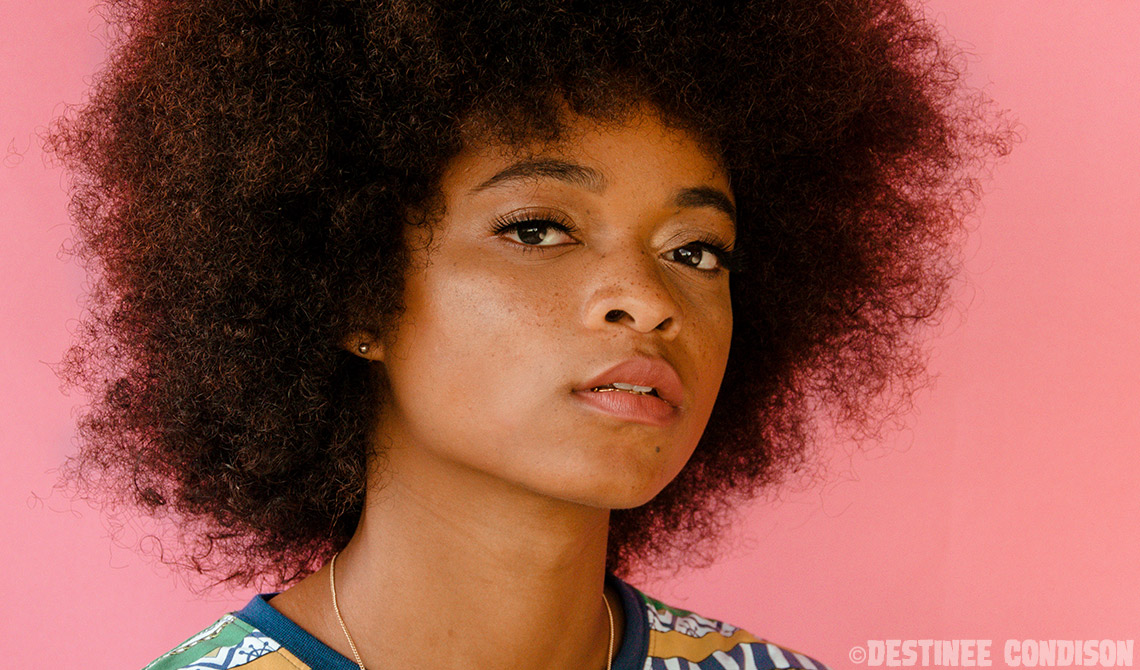 You mentioned Protoje several times already. As we know he produced Thy Will, he is also the executive producer of the project together with you. What role did Protoje play, what impact did he have on the production of "The ExPerience"?
It is my first project. I never put a collection of songs together before. Protoje is one of the most organized artists in Reggae when it comes to how he puts out his music based on my observation. If you look at his catalogue everything ties in. The title of each project has one theme which is time. I was definitely the one in studio to say what I want, and he was there as like an overseer with his insight and his vision with things like suggesting Solitude to be on it. If he wasn't a part of the project then that song would not be a part of it neither. Neither would Thy Will because as I said I had a little back and forth with him about this song. He is always like "Trust me. Ah me you ah talk to, ah Protoje, remember!" because you know, we are friends, so I don't even see him as Protoje anymore. But he is like "Trust me, I know what I am talking about.". He really approached this project as if it was his. He'd be sitting in the studio when I am not there, listening through every song, messaging me his ideas. He brought in the musicians who played on it. He suggested Danny Bassie for the bassline in Forget Me. All of those inputs definitely made a big difference, while still giving me the opportunity to have some control over decision making, how I wanted things to sound, where I wanted certain things to be, who I wanted to do what. He was definitely like an elder on the project overseeing everything.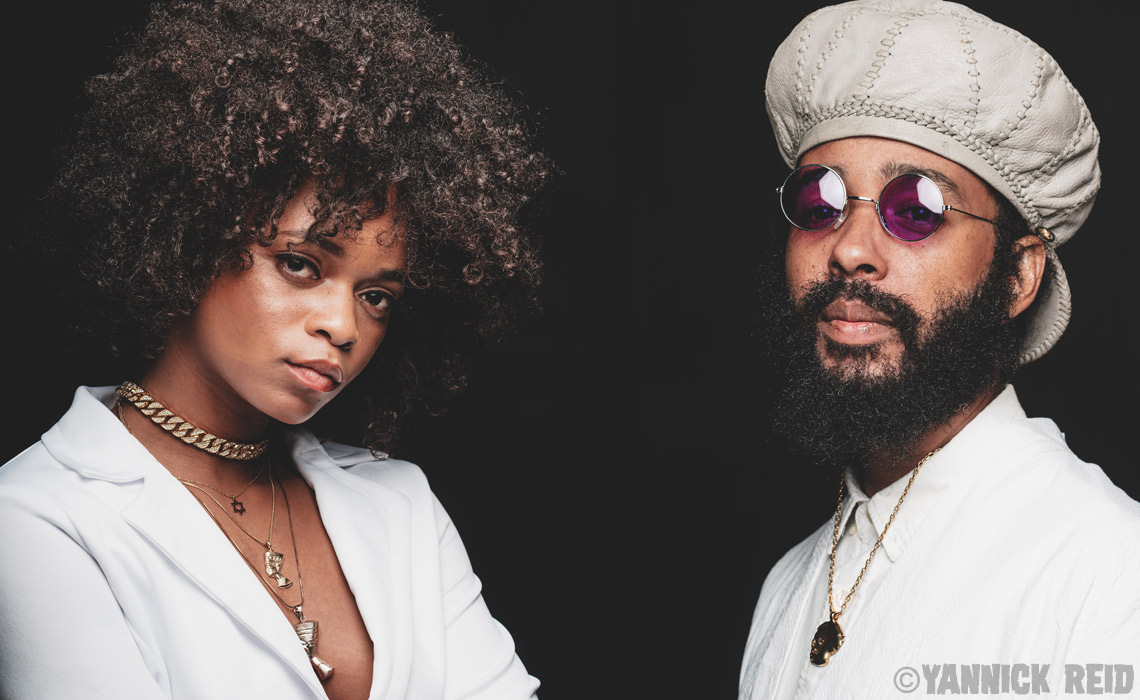 It is wonderful to see how much energy and effort Protoje puts in the work you do, also Sevana's work. Congrats also on the deal with RCA Records that the three of you signed. Did RCA have influence on "The ExPerience" or was this project finalized by time you got signed in April already?
We definitely had the songs in mind. The person who orchestrated the whole deal, his name is Archie, he heard our music prior to the label deal, while we were still discussing whether or not this deal made sense for us, and he is definitely a fan. He met Protoje in London when they did the show there. He came to the show, saw the show, and thought these artists are pretty cool. I wasn't there and Protoje would always be telling him that he had another artist that is really good. Then I went to LA and met up with him, and played a couple of songs for him. I remember how excited he was when he heard I Spy. He was like "Yo, this is the song, this is the song!". When he suggested that my project should be the first release and my single should be the first song to announce the deal, that was a big deal for me because I was expecting them to use Protoje as he is the more established and more experienced artist. But Archie said that I Spy is his song, and I was dope and should really be the first one to launch out the whole vibe. He was definitely on board already and presented the songs we had to the label when we did that meeting. Everybody loved it. What's beautiful about this deal is that as a collective we still get to maintain creative control, so it's not like a dictatorship. We are all working together, we have our ideas, we send it to them, and usually they love it, they love what we're doing already. They just want us to keep doing what we're doing and they're working from their end. They fuel in suggestions, like for the I Spy video they suggested a guy from LA as the director, they sent me stuff to look at, gave me different options with stylists to use. It's really like a big family thing, and not like a regular label kind of dictatorship.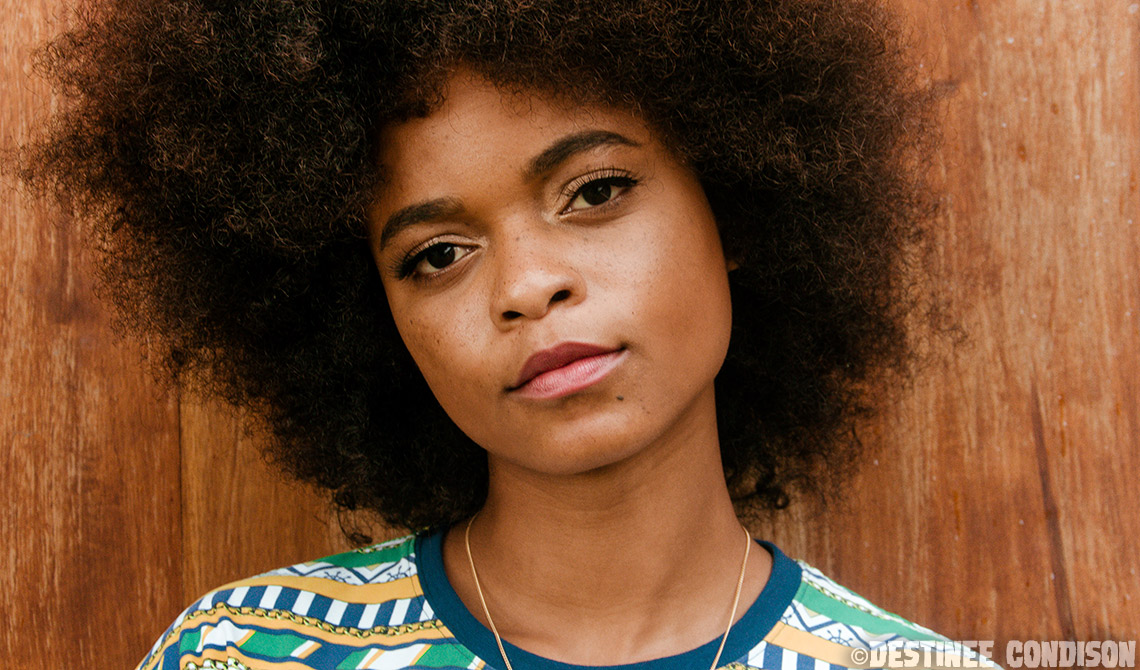 When I read about the creation of Where I'm Coming From and also I Spy that is laid down on an instrumental by IzyBeats, I heard you say you immediately started singing the chorus when you heard the beat. Do your lyrics always come about that spontaneously or how do you go about the creation of your lyrics and your songs?
Definitely not always. I think it has a lot to do with the riddims. There are some instrumentals that I hear and immediately I can hear a finished song. More times I am feeling the melodies. Then I'd make an entire song of just the melodies. I hear the riddim and the melodies flow right through. Then I know what the chorus should sound like, the verses should sound like, and afterwards I revisit it with the words. For me melodies come way easier. If I could do a career of just singing melodies, I'd be one of the dopest artists. Those things come easy to me, but when it comes to putting now a message together I am always asking myself, what it is that I am trying to communicate in this song. It cannot just be me singing anything just because I can. But there is also this special talent that I have where I can actually freestyle a song from start to finish. I did that with Second Chance. That is how Where I'm Coming From started also. For the majority of my songs, my first instinct is not to write down. It's like I feel so inspired immediately, I have to start singing otherwise when I begin to write it's gonna come across way different from what I am hearing in my head. That's how I create music for sure. It's always hearing the riddim, coming up with either a melody or the words. But my approach is always, if I hear it and I like it, let me just get in the booth and start singing, and we can work with whatever comes out. This is how I create the framework of it and then we can get to details of building the song into what it needs to be.
From the loneliness of Solitude a little love story evolves throughout The ExPerience: in I Spy you call someone over, you're flirting. After that in Stars Align you find a special someone you think about all the time, but after in Forget Me you call for a break up as a relationship is not working out anymore, and then you sing about a Second Chance. Coincidence or indeed a story you wanted to create here through the course of the four songs?
You are the second person to ask me that in an interview. I didn't even realize that until the first person asked me. As I said before, the songs of the EP were organized differently. From my end I was just looking at how the riddims flow into each other, not necessarily the story. It was Winta who suggested the switch around. After listening and hearing a lot of people giving me the same feedback, I thought, that must be what he saw. I definitely realize the story. Looking back at it, there is I Spy "you're over there checking me out, I know you like me, come over here and say something". Then Stars Align, we are together now, the break up in Forget Me, and then here I am asking for a Second Chance. I remember thinking that this girl is definitely going through emotions. (laughs) It's just a bunch of different things happening. That wasn't something I saw initially, to be honest, but I really like how it played out for sure.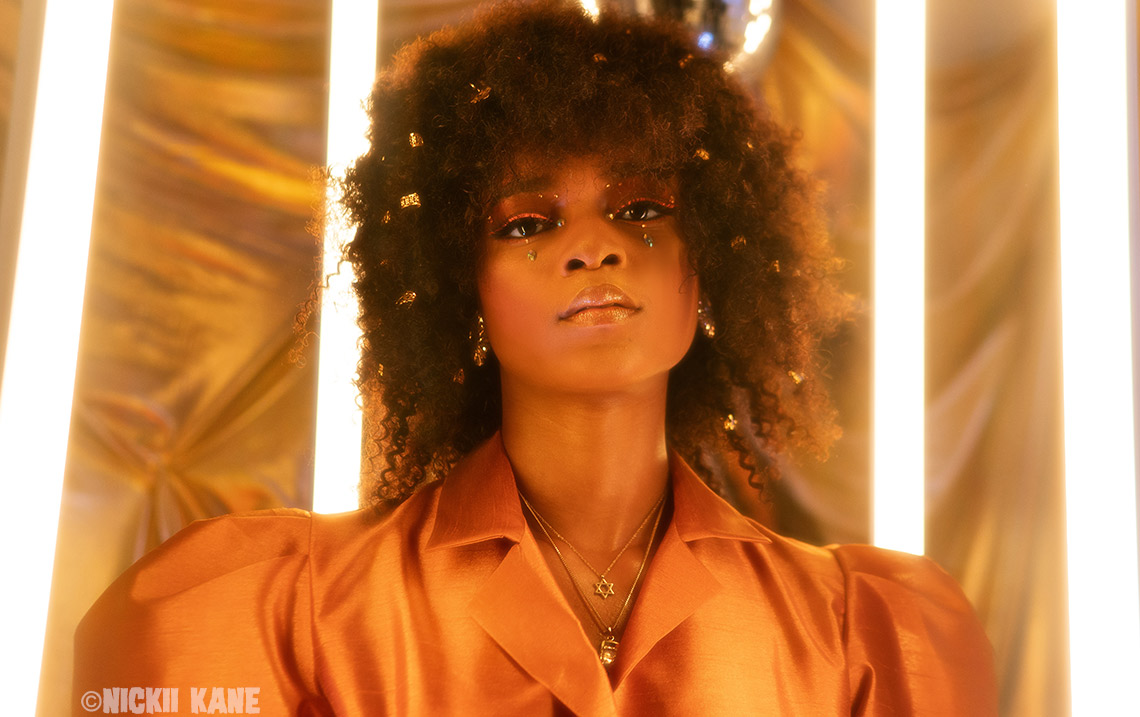 With the Corona crisis people are sitting at home a lot. Do you feel that it's even nicer now to have something to give to the fans, in times of not being able to deliver music live?
For sure, for sure! Even me, I am observing myself as an individual and right now I spend a lot of time just listening to music. I am very obsessive when it comes to listening to music. Obviously as we are going through this whole Corona situation I don't necessarily have anything pending to do in the mornings so I can be up until whatever time of the night and I am always either on YouTube watching some music videos or just listening through different music as I am already in album mood, thinking about how I want my album to flow, the theme and everything. For the release of my project I was hesitant initially. I thought of waiting for this thing to blow over because I was asking myself, how I was going to get to go to the radio stations and promote it and everything. Now we realized that Corona seems to stick around a little bit longer than we all anticipated it to be, so we just have to find a more creative and skillful way to do what we have to do. In the same breath people need good music right now. Everybody is one their phones, everybody is online, live on their Instagram or whatever. We have to find a creative way to tap into that and present the music to people. That's all people are doing right now, being online either watching or listening something. So, it just makes sense to give them some good music.
Do you miss performing live? Normally you would have been on the Lost Experiences Europe Tour with Protoje in April.
Yeah, for sure! I was really looking forward to that tour. Protoje and me would have had more music out already, we'd be on the road, and even if the music wouldn't have been released we'd be performing the new songs in our sets. I was going to be opening for him, singing all of these new songs, and I was very excited to do them live, just to share them as we go across the world. Things change but I am looking at it from this point of view, when the world re-opens people are going to be in such demand for music, entertainment. Right now we have the opportunity to give them the music, let them learn the songs. By time we are ready for the road again the songs will be soaked into their meds. They will just be ready to hear it live. We are going to be welcomed. I am looking forward to that!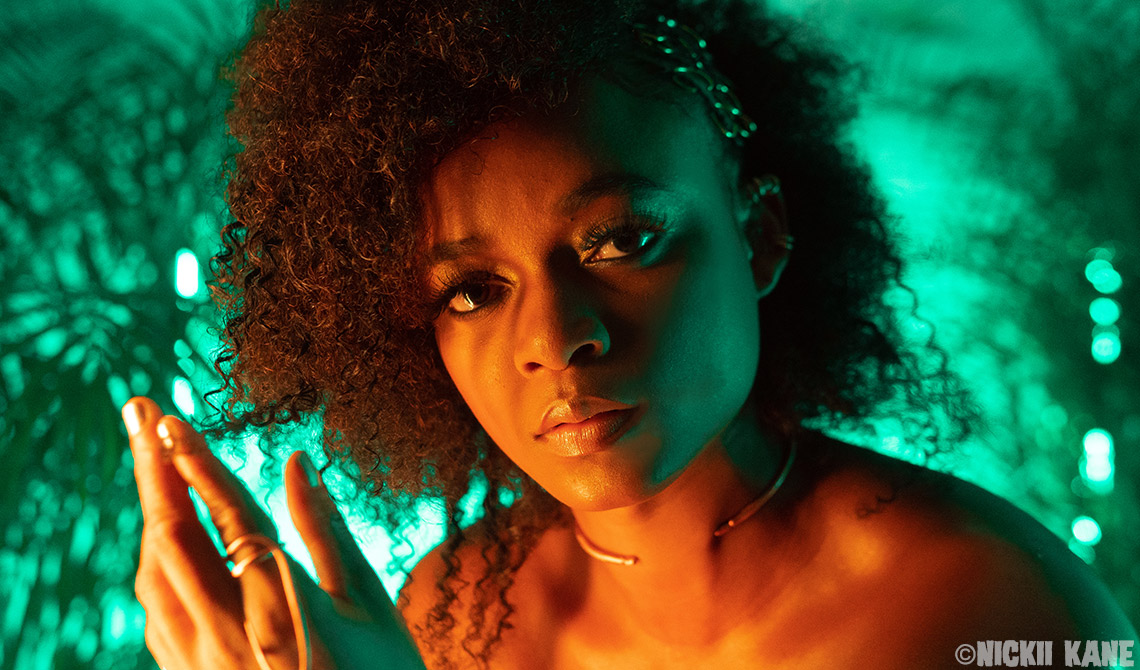 Since you weren't able to share a personal message with the fans on tour in April, what would you like your fans to know in light of your release?
I want them to know that I am very thankful for all the support that I have been getting. People are reaching out to me from Twitter, Instagram… one person actually gave me a red and yellow orchid as a gift, as he couldn't find an orange one. The feedback, the love and support that I am getting has been really, really good. I am thankful for it. I am glad that I could get those songs out there and show people some different styles of music that I am able to create. I just want them to have an open mind when they are listening to my music. I don't believe in genre. I think music is like water, wherever it goes, it is going to adapt accordingly. I just want people to be open. We have way more things coming out of the collective. Protoje's project is coming out, Sevana's album is extremely, extremely, extremely amazing. I'm so proud of her. I listened to it, I already have my favorite songs. Everybody is putting in really hard work. Big up the producers Iotosh, J.L.L., Ziah, they're all doing their things. It's a wonderful year for music. I am sure many of the artists have projects coming up this year, too, and I just want people to have an open mind and enjoy the vibes, to take our minds off this whole negative vibe that is happening in the world right now. Just soak up the good vibes!