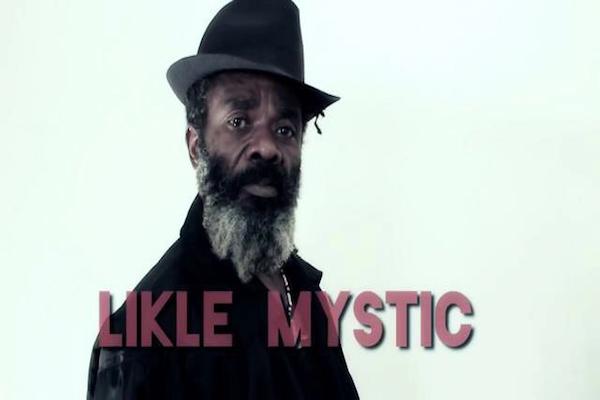 Leroy Anthony Hamilton has been a reggae music trailblazer for a longtime. He goes by the stage name Likle Mystic. He was born May 7, 1957 at the U.W.I. college hospital in Kingston Jamaica. Mystic grew up in St. Andrew and Claredon where he attended Swallowfield Primary then he moved on to Melborne Allage School.
At the age of ten, Mystic developed a keen interest in reggae music. Everyone wanted to deejay and sing so he decided he wanted to be a producer. Some of his early musical influences are the Wailers, Slim Smith, Heptones, and King Stich. After producing and playing in different musical bands around the island his brethren convinced him he had a good voice and he needed to start singing his own songs. In 2010, the band Raices Y Cultura -from Panama heard his sound and liked it, giving him his first break with the track called -Shotta . Since then he has recorded classics like Wanna Be Love, Armagidan War, Fire Pon Pension, Laughter ft Leopard on is latest track -Be Wise.
Mystic has performed at several cultural event such as Space of Sound Festival, Anthony B-in Panama with Anthony B, I-nesta, Tony Bull, Big Time Cannabis, La Secta on Raíces y Cultura, International Reggae Fest, with Capleton, Jerry Julian, Inesta on Kafu Banton,Junior Kelly in Panama. Mystic aims to uplift the lovers of Reggae music with the true way to life conscious lyrics with his unique blend of dancehall singjay music and more traditional roots music. Mystic has appeared as something of a mediator between the newer sounds of dancehall that inspired hip hop and the older roots rock reggae styles. We want to bring back reggae to the younger audiences who may not have been exposed to the traditional style. A people with out the knowledge or their past history, origin and culture is like a tree without roots But most of all, Mystic has tried to sing music that people enjoy listening to.
Mystic is a dreamer who dreams big and believes that with hard work and dedication you can achieve anything. Through the good and bad times he kept the three most important things close to him Jah Jah, Family, and Music. He has one son, three daughters, one brother, and one sister.
Mystic has being working in all aspects of the music business under the direction of Ziggyblacks Productions. Mystic release his debut album including Shoota, Armagidon War, Be Wise and Mi Dutty Friend and featuring riddims from Master flex. The album, produced by MysticMusic International on Ziggyblacks Productions mixed and mastered by MacLes Music Factory,release on Oct 1st 2013.