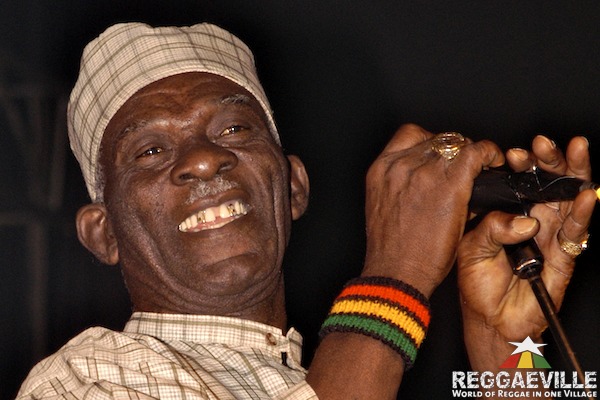 RIP 12/9/1941 - 9/28/2011
During their heyday, The Ethiopians were one of Jamaica's most influential vocal groups. The duo, which featured Leonard Dillon and Stephen Taylor, was at the forefront of the transition from ska to rocksteady. Moreover, Dillon's compositional style and use of Rastafarian-themed lyrics also paved the way for the socially conscious roots reggae era that was to come.

In 1964 Dillon met Peter Tosh who admired his original material and introduced him to the other members of the Wailers. In turn, the Wailers brought Dillon to Clement "Coxsone" Dodd's Studio One, where he made his first recordings under the name Jack Sparrow.

Since these first recordings, Dillon has gone on to record with the likes of Vincent Chin, Prince Buster, Joe Gibbs, Bob Andy, Rupie Edwards, and Lee "Scratch" Perry.

In 2009, he returned to the studio with the legendary Jamaican vocal team The Silvertones to record his highly anticipated album Original Hitmakers From Jamaica, Volume 1: Leonard Dillon The Ethiopian.

Dillon's record launches the Original Hitmakers series, a compendium of albums with which Young Cub will honor the fathers and mothers of reggae music with new recordings in the roots tradition rather than reissues of music they recorded decades ago (and for which they likely received little to no compensation). Original Hitmakers Vol. 1 will be available on LP and CD March 2010 at youngcubrecords.com as well as on Itunes.