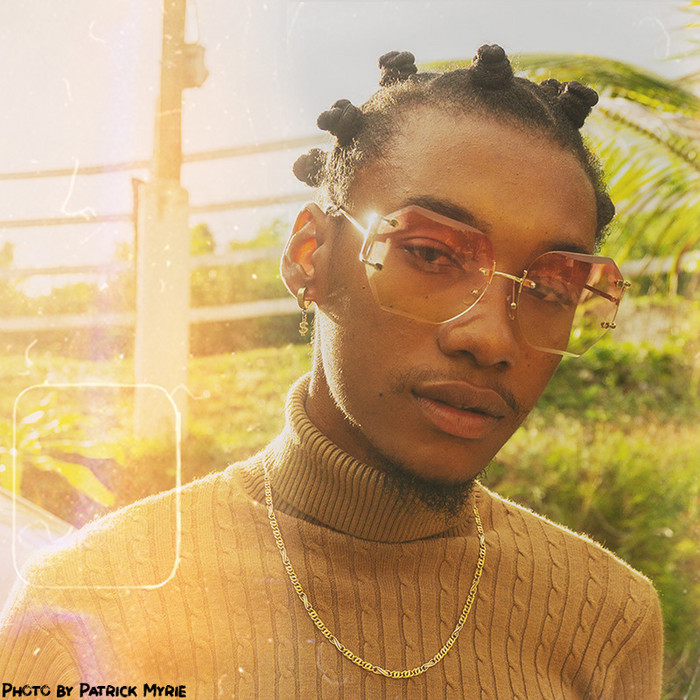 Zum! Leno Banton, lyrical chap and son of Burro Banton of Duhaney Park, Kingston is a contemporary of the 80s Reggae-Dancehall era. Performing his father's smash hit "Boom Wah Dis" at a tender age would later inspire the budding Leno Banton to explore his own vocal talents. The result produced a modern infusion of traditional reggae-dancehall flair with a more youthful exuberance. Inheriting his father's prowess on the mic, the 24 year old is undeniably gifted as a creative force in Jamaica's music industry. With sonically engaging singles such as "Brown Sugar" and "Better Days", the latter on which he collaborated with his father, Leno is poised to further the Banton legacy.
Rooted in Reggae and influenced by genres ranging from Hip Hop to Afrobeats, the sound Leno Banton has cultivated for himself strikes similar comparisons to the Reggae Revival movement with one subtle difference. His gruff inflections are less indicative of the typical singjay's melodic cadences, giving more of a raspy edge to his music on songs like "Pirates" and "No Equivalent". Ideally, Leno Banton has definite aspirations of one day speaking to a generation through his art; opting to stay rooted in reality when it comes to poignant subject matters. No stranger to working with big names, he has visions of collaborating with peers and legends alike.
The Loverman EP, his latest project, is centered around emotions, past love interests and the celebration of the lover archetype within himself. "Wata Baby'' is one such track on the record, with spacy drums and fusion synthesizers that give an air of fantasy. In 2017 he was one of the featured artists on BBC Radio's 1Xtra alongside Shenseea and Black Hero. As early as 2016 Leno Banton has been charting a steady path to the airwaves with the Hip Hop fusion project REMSZN. Accumulating an ensemble of selected performances and collaborations along the way.
Leno's clarity is rare at such a pivotal stage in his development as an artist. His ability to convey his feelings through music will be a hallmark of stability and perseverance. Leno Banton proves to be the exception to the norm. Already boasting a notable catalog of songs and two projects, there is little doubt this youth will have something big to say. Hardships and doubts come as they will, with a firm foundation and music as a guide Leno Banton is easily a talent worth keeping an ear or two out for.