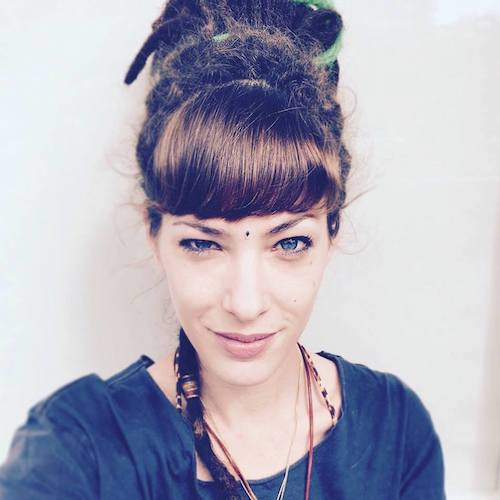 Leah Rosier from Amsterdam, the Netherlands, is passionate about Reggae and combines this with her love for singing and writing songs. She has been singing and playing guitar and piano since an early age. Influenced by her older brother she developed a passion for Reggae.
As a teenager while she was traveling the world as a professional fashion model, Leah started developing skills to record her own songs. A photoshoot in Jamaica made her fall even more in love with Jamaican music and culture.
Since 2010 she has been voicing many different instrumentals by producers and bands from all over the world. In 2011 she released some of her own productions including the songs 'Irie' and 'Amsterdam'; a collaboration with original ganja farmer Marlon Asher. Leah's first album High Paw came out in 2012 on her own label Likkle Green. Her second album Only Irie Vibes was released in 2016 with the French band Rise & Shine. Leah's third album 'The Black Star Tracks' with Black Star Foundation from Amsterdam will be available on November 17, 2017.
With a joyful international mindset determined to share irie vibes anywhere, Leah has performed with different bands and soundsystems on various stages around Europe.
She has done shows at festivals like Reggae Sun Ska (FR) and Rototom Sunsplash (SP) and has opened for artists like Israel Vibration, Ziggy Marley, Etana and Groundation. She has also performed in Jamaica, where she did several shows and got invited by King Yellowman to sing at one of his concerts.