Review
Album Review: Presenting Kingston All-Stars
03/17/2017
by Gardy Stein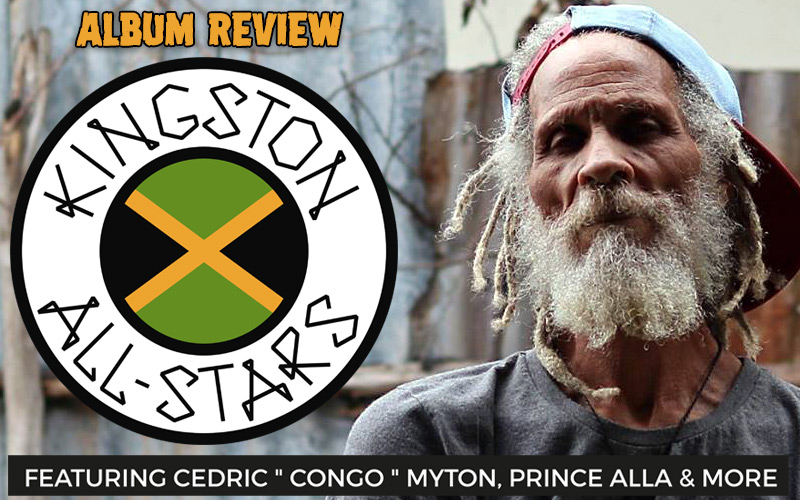 2017 is a good year for the foundations of Jamaican music. Merely a week after the group of musicians called Inna De Yard issued their album The Soul Of Jamaica, here comes a new release that will put a big smile on the faces of original Roots music lovers. Presenting: Kingston All Stars brings together some of the most legendary session musicians of Jamaica. Canadian producer Moss "Mossman" Raxlen, who created the label Roots & Wire for that purpose, prepared, mixed and mastered the 12 tracks that take us on a trip through 40 years of Reggae music history. The amazing instrumental craftsmanship is contributed by Sly Dunbar & Mikey "Boo" Richards on drums, Jackie Jackson on bass, Robbie Lyn and Ansel Collins on keys, Mikey "Mao" Chung and Linford "Hux" Brown on guitars, Dean Barnett on steel pan as well as Supersad, Calvin and Roger White on percussions, all of whom already made a lasting impact on the recording and touring industry in the past, whether for Studio One, Lee Scratch Perry or the likes of Peter Tosh, Toots & The Maytals or Black Uhuru, to name but a few.
Of course, the brass section is represented as well: brothers Everton and Everald Gayle play saxophone and trombone respectively, creating bright and joyful soundscapes like the opening track Tribute To Kebra Hi-Fi, a jazzy piece that pays tribute to an Ethiopian soundsystem. This focus on lengthy instrumental passages recurs throughout the album, making Coasting, Clav-A-Rock, Swing Back and Eastern Ska as well as the Dub Beyond The Open Sea vivid sanctuaries of the authentic skanking, bubbling, squawking, puffing and grooving sound of hand-made Jamaican music.
Vocalists that add additional flavour include Alan Johnson aka Jonsana (Rudeboy Wail), Cedric Myton from The Congos (My Father's House), RZee Jackson (Bossman Say) and the fabulous Prince Alla, who appears twice in Man On Board and Jah Made It All. Recorded at the Mixing Lab studios in Kingston, Mossman made sure that the sound is as vintage as possible – so YOU better make sure that this album is heard on proper speakers!
From the audible counting-in of Sly Dunbar in the tracks' beginnings to the limited release on vinyl, Presenting: Kingston All Stars is a unique, tangibly original gem that should have a place in every Reggae collection. Oh, and keep your eyes and ears open: the Kingston All Stars plan to go on a world tour as well, so all the goodness contained in this release might be performed live somewhere near you soon!
---
Release details
Kingston All-Stars - Presenting Kingston All-Stars
DIGITAL RELEASE [Roots & Wire]
Release date: 03/17/2017
Tracks
01. Tribute To Kebra HI-FI
02. Man On Board feat. Prince Alla
03. Beyond The Open Sea
04. Just When feat. Ansel Collins
05. Rudeboy Wail feat. Jonsana
06. My Father's House feat. Cedric Congos Myton
07. Bossman Say feat. Rzee Jackson
08. Coasting
09. Jah Made It All feat. Prince Alla
10. Clav-a-Rock
11. Swing Back
12. Eastern Ska
Featured artists
Prince Alla
/
The Congos