Johnny Clarke Interview - Early 70s To The 80s (Part II)
03/23/2018 by Angus Taylor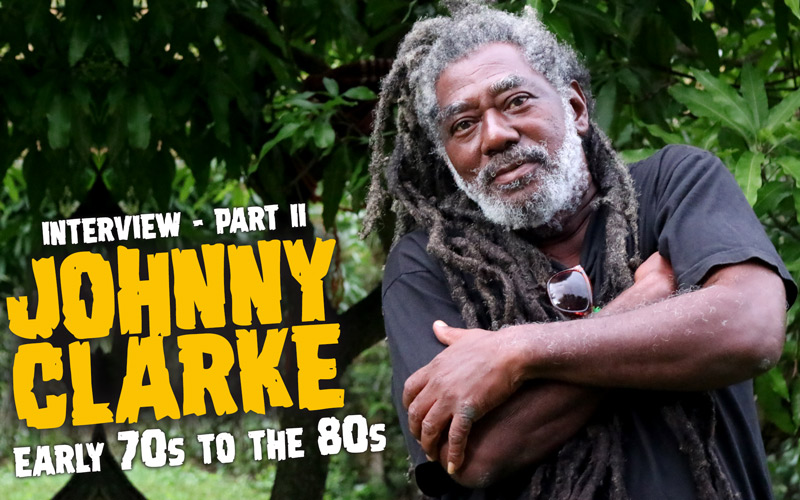 In part 2 of our exclusive interview with Johnny Clarke he recalls his 70s heyday and shares some surprising insights about his career. He explains that his tendency to hang around studios – which earned him the nickname "studio idler" – was not lackadaisical but a business strategy that facilitated his big break. He also says, despite being a roots artist associated with the vinyl era, he was happy when records stopped pressing in Jamaica…
How did you leave Rupie Edwards and start working with Bunny Lee? Rupie went to England?
Yes, he went to England after he did this song that even went into the British charts. I got connected with Bunny Lee. I was with Rupie singing all those songs but he didn't give me the promotion. He was not promoting me like putting my name on it. Rupie had his label Success but when you look on the record you didn't see any name like Johnny Clarke. He never put my name on it. So I was still searching to move same way until there were better men around. Because as they say "good better best". So I still had more to go. More to do.
So the song Wondering, Bunny went to England and heard it was having a bounce. People were talking about my name "This young youth Johnny Clarke" so he came back to Jamaica and decided to search for me. He came and saw me at Idlers Rest, him and this guy named Blackbeard. He said "Bwoy, Johnny Clarke, the people in England love you because they hear this tune on your riddim with Rupie Edwards". Wondering is the tune where it showed them the potential in me. This youth could do more. So he was the man who was instrumental in following the instruction of what he was getting from England, so he carried me to do a tune by the name of My Desire.
So this was the session that became None Shall Escape the Judgment?
Yeah. Because finding yourself amongst a man like Bunny Lee is when you would be there and bleeching out for nights upon nights without even singing a song. Because they would have there Slim Smith, Delroy Wilson, you would sometimes have Stranger Cole, you would have a man like Derrick Morgan popping in. You would have people like Pat Kelly, then John Holt would've been on top. And then you even have a female singer like Hortense Ellis or Doreen Schaffer.
So you'd have a lot of people there who meant that you was a young youth, you would have to become very good. Because he would have trust in people who were more established than yourself. Who would have made a name, so the people would already know them. Because remember - it's all about investing. It's all about taking a chance. In those days it's not like now when they're already okay in life having money and all of that, so they're just using it as an outside type of thing. In those days a man would be going to the studio because he would hope to have a house and a car. So he would try his best to make a good tune because he would look for what he can get out of it. And plus he would have to be spending too, studio time and musicians so you have to think about your profit, what can you get after what you spend?
So the people who were established would get first choice. Because he would feel he could have trust in those people there. So you have to do as a young youth coming into this, you have to be there every time. You never know when it's your night - because it was mostly night-time - but a lot of the time when we went to studio you didn't get a chance because there was some other artist there who he would figure they'd want to do a tune.
So how did you get to record?
The reason why I got a tune was because I went to this studio - Duke Reid Treasure Isle. There was no one. You had certain studios where a lot of artists would turn up. So if you found there were a lot of artists turning up there'd be a very slim chance you're going to get a chance to do something. But if you go to a studio that a lot of artists don't frequent then you don't have a lot of competitors there. It's just like you and a few. Duke Reid was like an experiment. Because Duke Reid was running out of fashion. Because with the rocksteady and the Melodians or the Paragons, the new studios were coming into the thing like Harry J, Channel One, Randy's and Federal and Dynamics who were West Indies Records before. Even Coxsone. Because Coxsone used to do his own thing. But Treasure Isle, Duke Reid, he never really had a lot of artists who stuck around with him. Coxsone did have more of that.
So Bunny Lee would usually get time from Duke Reid because he was also a distributor for Duke Reid. He used to take around records and Duke used to use him to carry and make him go deliver. So Bunny Lee could get time at the studio. Bunny Lee was the type of producer who likes to experiment, try different places, so Duke Reid was one of the places where he would try.
When I went that morning I was so desperate, Because I had been to a lot of the sessions and never got through. I went in, bleeched for the whole night and never got to do a song because other artists were there. So when he decided that he was going to be recording at Duke Reid I went early! I was the first person who went and opened the gate. Duke Reid studio is like on top, when you go up. I remember Errol Brown, he is the one who went to the Wailers after. But when I went there, I was there early in the morning so I went and sat on top of the stairs at the door. The entrance to the studio was where I was sitting waiting for it to open.
And you know what happened that morning? All the pigeons, the birds they came and they flew and they were around me. Lots of pigeons all around me picking up this and that! And you know what happened? Duke Reid came that morning and he pulled the gate and he looked up and he saw me and he came up on the step and said "Bwoy, I hope you're not trying to thief none of my pigeons them, you know?" And I said to him "No Duke man, my boss, I couldn't go do that. Me ah take care of them sir". Yeah, I can remember. (Laughs)
Duke Reid studio was the studio where people never carried a sound anymore for the reggae. But we decided that we were still going to try. Go down there because they still have the studio there - it was just that most people were diverting to other places. But we went to studio to do that song My Desire and there was a group there who were with a guy named Earl Zero. With Chinna.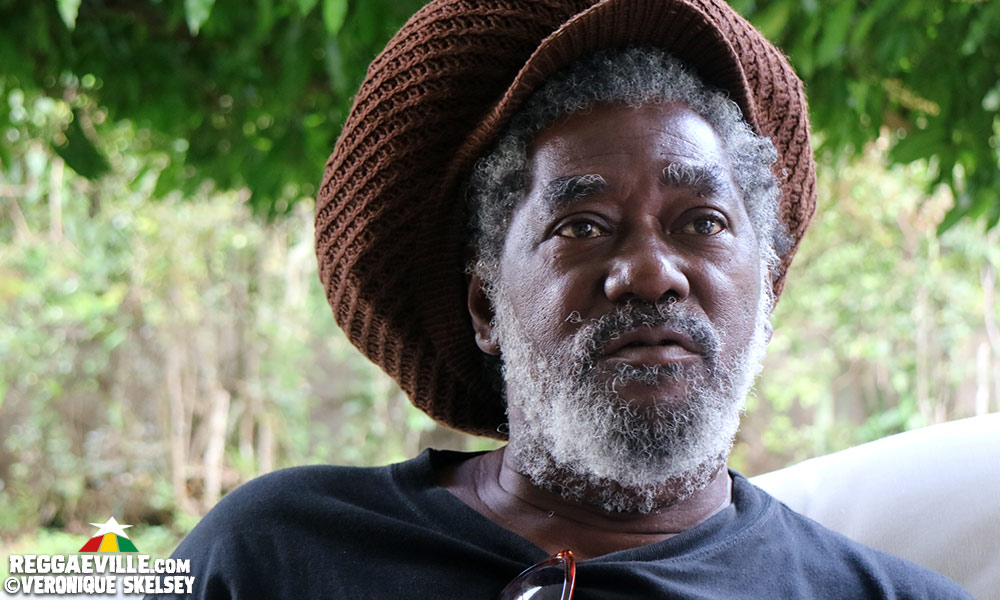 Soul Syndicate.
Yeah! They had designed the rhythm but they weren't planning with this flying cymbal. They tried a thing because in those days when you were at studio you would flex your muscles just to work out before we'd start the real thing. When they hear red light it is recording time. So he was still playing and he wanted to change what he was practising. So we decided "No man, what you are playing before is what this tune needs!" The hisss hisss. Because he was just opening up the high-hat like to free up the thing like hisss hisss. And that was what was recorded.
And it was such a blessing because Duke had some top musicians who were strictly bass players like a man like Familyman who was playing piano. Because if you notice he can play (sings piano part) on the tune None Shall Escape the Judgement.
Yeah, they can tell you. Errol Brown was the engineer and that was a new thing. Duke Reid heard it from downstairs and came up and said "Yes!" and started dancing down the whole place and he had a gun and he fired a shot! In the wall! Said "This one ah bad!" Pow! But it was just a joke he would make still. Through him feeling happy - he loved it. He loved to know that we got a tune from him because remember people weren't going to his studio again. Everybody was like "Duke Reid studio? Cho!" And a little young youth came and got a hit tune from it. So long after all those Paragons and rocksteady, I think that was the first reggae hit tune made at Duke Reid studio since rocksteady, his time and Downbeat's time, because all those Paragons, Alton, Ken Boothe were rocksteady. And from rocksteady days I wasn't involved - I was like a school youth.
Ken Boothe and them, when I was a youth going to school I would punch all the tunes man, on the jukebox. A little young youth! But a lot of those songs I thought they were all mostly original, because I didn't hear of the original. It's only now that they're playing some of them on the radio and they're playing back some of the old Delfonics songs like (sings) "You were seen running round with him again" and some other tunes you heard that were done where we never knew it was a cover. But as it wasn't popular a lot of people never knew, so we thought it was original. But you couldn't get any publishing from it!
So it was like an experiment and PR, because None Shall Escape the Judgement was the first hit tune to come out of Duke Reid studio after years! And one of the tunes that came after was Love Is Overdue because GG was a producer who liked to record Gregory Isaacs. Because producers usually like to find out and they like to follow the producers who are gathering a hit sound. So GG found out that Duke Reid was having a thing and he came in a few weeks after with Gregory.
But then other people capitalised on that rhythm as well. In America Jonathan Richman made the song Egyptian Reggae and in more recently Stephen Marley used it for his Rockstone.
Yeah, yeah. They do a lot. Because even the same Wondering you spoke about with Rupie Edwards - because I never finished that. When I went to Bunny Lee, he was upset and he decided to go to the studio and take back that same rhythm Every Day Wondering and I don't know if it was a joke but when you came out of the studio in the night people were laughing. Because he went up there in the studio and he was doing (sings) "Skeng-eh skeng-eh sprang sprang" I mean that's no lyrics really. Even the other people when he came down into the street and some of the people who were up there were saying "Joker!" and laughing.
But it was a number one tune here in Jamaica, so I don't know if he was upset and decided that he wanted to scrub out my voice but he used some of my lyrics because he said "Every day you're wondering" and it went into the British charts as well! And I want to tell you, that was one of the first original songs that went to the British charts. Because you had other ones like Everything I Own but they were cover versions. That was one of the first originals and it was my rhythm. I would say it's my rhythm because it was created from my song. He used the same rhythm because he used some of my words and he used some of Jackie Wilfred Edwards (sings) "Do you believe in love" which I think was a cover song also and then a part of it he said "Skeng-eh skeng-eh sprang sprang".
I think it's him that got the rights for all of that. I mean yes, he was the producer and he owned the recording but as far as publishing is concerned I should get the rights of the rhythm because that rhythm was built. Nowadays what they do is go to the studio and if they want me to do something they say "Bwoy, Johnny Clarke, I have two riddim - do you want to come voice upon them?". In those days it wasn't like that. You had to go with your song and they would listen to the song and build the rhythm around it. Build from the song. So that means the rhythm belongs to the song. But I think if somebody should do it now again I think I will get my reward now. Because it's registered now.
So None Shall Escape the Judgment became a hit.
I have to respect this brethren by the name of Don Topping who was on RJR. He was the first man who let go this tune called None Shall Escape the Judgement after doing it at Duke Reid. As a youth I did the song but then again seeing what I went through with Clancy Eccles and Rupie Edwards, I was maybe thinking that it would be the same, you understand? None Shall Escape the Judgement had released just like Every Day Wondering but first it was released on an album. Various Artists. My two songs were on the album with other people like Heptones and so on.
So None Shall Escape The Judgement was released on a single but with me as a young youth from the ghetto, I never had any great connections with the radio disc jocks, so if they loved it and they decided to play it I just have to be sitting there hoping that some disc jockey would just find it lovable and grasp it. Don Topping didn't know me but he liked the song and it was like a new song. And it was the new sound too because before then was you had this one drop type of slow-ish type of rocksteady like (sings) "What's wrong, I can't explain, cool operator" all those kinds of slow things like (Sings) "What about the half". But that changed now with the up-tempo thing with None Shall Escape the Judgement. It was like a kind of calypso mix.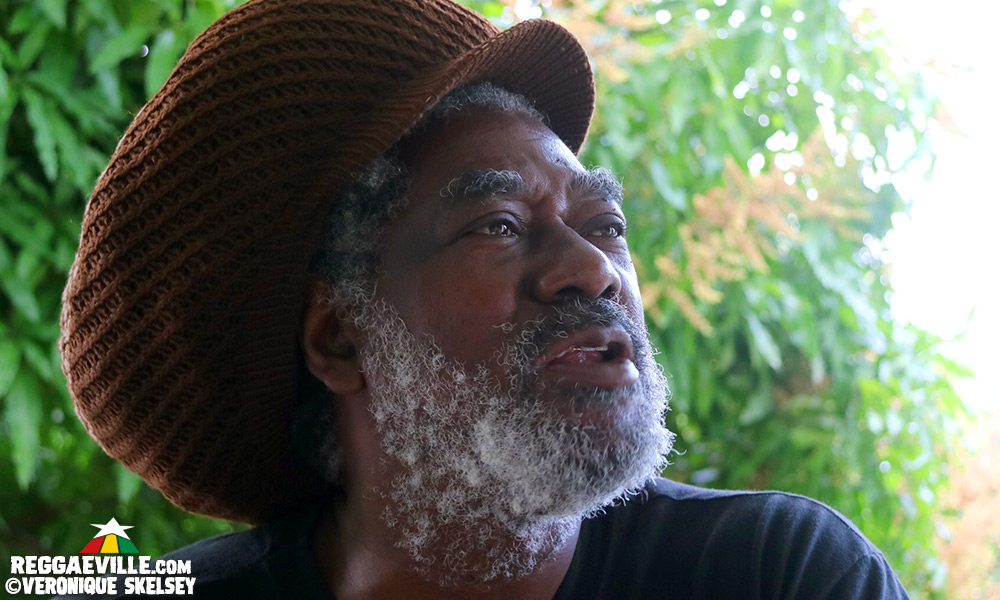 Yes, with the flying cymbals.
Yes! So it was like a difference. So maybe that's the reason that got him because it was a change from what he was used to - the ordinary. So I was just lucky to come into it as a new youth with a new sound.
So after None Shall Escape the Judgement - everybody wanted lots of tunes in this style.
Yeah! Bunny Lee decided what was the style. That was why GG came. If they see one producer have a hit that changes the thing and gets something going, everybody wants to ride on the wagon. So what Bunny Lee was doing now, him alone was capitalising on all of the fruits. He wasn't letting in. So he used me not to let in anybody else. That's why we came with True Believer In Love, Left With A Broken Heart, Jah Jah In Deh, with the full force so nobody else came. A good thing I had so much energy, to really fulfil that. We came with all of the up-tempo style. We mastered that. We never let in anybody.
Remember we were all ghetto people and struggling people coming into the thing looking for something. If you want to get something you have to put something on the table. Nothing for nothing. So we would feel that if you wanted your dream to come true - do what you're supposed to do to get that. Because nobody is going to give you a house or give you a car. Who are you? You have to work for that. Singing songs. Really produce good songs. That's why the songs in those times were so good. Some of the people who are into it now as producers - maybe they are comfortable already. But gone were the days when people were looking for something. So they have to work to make good songs. Because they were looking to make something out of it - profit.
You sang songs in exactly the same style like Joshua's Words, and Enter Into His Gates.
I was one of the first artists that sang two hit tunes on the same rhythm. Yeah! I love that one! Joshua's Words and None Shall Escape the Judgement. The both of them hit because we capitalised on that because in most times the politics was kind of flaring up. There was a prime minister named Michael Manley.
They called him Joshua.
Yeah! And he was saying that the bad boys were getting out of hand so we had to build a gun court, so he could put them there. And he was saying what would happen to you if you don't stop the crime and you don't give up the gun and stop shooting. And I was the man now who could take that and put it on record as a messenger. To distribute that to the people. In those times when he was on top people were grabbing onto it. Because he was telling the people what would happen to them if they don't take heed and I was the man who was also telling them through the record. So it became a hit! Everybody was aware of what he said and I decided "You know what? I think I should go to the studio and set it again on the record and release it". On the None Shall Escape the Judgement rhythm that was riding. So the best vehicle to distribute that message was the same up-tempo rhythm saying "None shall escape the gun court" instead of "None shall escape the judgement". "These words were spoken by Joshua".
You did a lot of original songs but also a lot of cover versions like Bob Marley Crazy Baldhead, Abyssinians Declaration of Rights, you did the Diamonds Poor Marcus in a totally different style…
Yeah, and Horace Andy Girl I Love You. Yeah man, a lot of them. And it was because of the love of them. Burning Spear Creation Rebel and Ites Green and Gold it's the Rainbow. Peter Tosh Legalize It.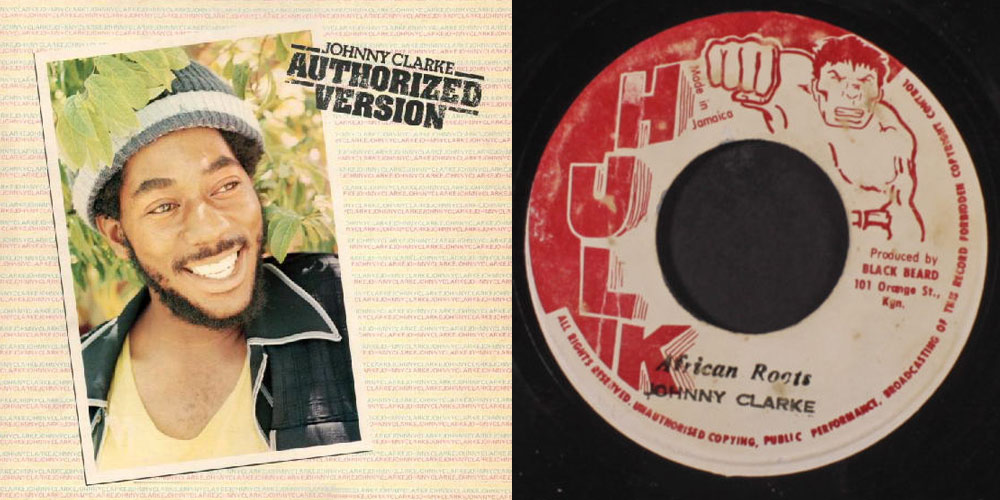 Which of the original songs that you wrote were you the most proud of?
(Pauses) Oh, well the most successful is the one we already talked about, but the most proud of, that is loved right now…. songs that are being loved right now as original songs around the world. There are a lot more of them than that but those songs Roots Natty Congo, African Roots and Every Knee Shall Bow. Those songs, I went to Brazil and people would just want those songs on their list.
Even if you're singing it in a different language - I mentioned America, England, Canada and Jamaica because I focused on English-speaking territories who are more quick to understand what I'm saying, because they were the first supporters of reggae music in those times there. But if it was now I would've maybe focused on more people like Italy, France - I do it on live shows. Put them in. In those days Britain was like the gateway for Europe. So we would go there first and if you were established in Britain and other people would accept you in France and you could go on the continent.
But that's where it all started. Because as I told you when Bunny Lee came and contacted me, him and Roderick Blackbeard, it's because they used to go to England every now and again so their ears were out like an antenna picking up what the people needed. If they knew what they wanted in England they could come back here to Jamaica and try to get those kinds of things there.You're not going to pay for something you don't want, so the main thing is to find out what the man want. And get it! And then now you're in business. So that's what he did.
Bunny Lee also used rivalries between different deejays like I Roy and Prince Jazzbo and different singers like you and Cornell Campbell.
Not even just me. Because at one time we even had a rivalry with Jacob Miller. It was when me and Dillinger did team up because that was in a time when crime again was on the programme and they were trying to make peace. There was a peace treaty type of combination with rivalries of who can make the better peace song. He did Peace Treaty and I did Peace And Love In The Ghetto. And it was all about Tubbys at that time with the dub because they were recording at Tubbys, seen? But what happened was they usually had like a man who tell you what the other man was doing, so you know what to put in your own. You had people who were there who would turn up at the studio when both artists were recording.
So you see that's how he took my style. You see I have my style where I go "Eh heh heh" (sings vibrato) and then he would say (sings) "Tired fi lick weed in a bush – uh uh ih uh uh" (sings Jacob Miller vibrato). That was my thing. Because through me and him used to move he used to call me "Ju Ju Wa Wa" you know? You know I did that song one time where I said "Ju Ju Wa Wa". Because he went to record before me because he went and sang a tune with Downbeat named Love Is A Message in the days before I even started but it never reached - it was just a one off song. But I was established before him on the hit market, on the household market. As far as making hits. He came now with Tenement Yard after I had established already.
So me and him used to move, so he used to hear me. We used to go by Tubbys because that's why Tubbys was the champion sound - Tubbys was the first sound who was different and had more than one artist on one rhythm. In those days when sounds clashed you never had specials - dubs where a man would sing about your sound is the champion sound and bad up your sound's name. So what he used to do was he had to be more sophisticated by having more artists in the theme thing upon a dubplate. And that was the luxury of having a studio because on a Sunday like this he could have Cornell Campbell, he could have Jacob Miller and the whole of them would sing for the sound.
So a clash would come up and he would ask us to sing something but it wasn't about killing anybody or anything like that "We're going to kill you tonight and we going to throw you on the ground" no. That is why you find in those days, as much as there was a clash, it was friendly. And there was no violence because sometimes violence will create when you start telling a man things. But if you keep it on a level where it is a clash about who can play the better music, nobody calls anybody your name or says they're going to hurt them. Because if you're going to step on their foot, they're going to step on your foot.
The thing got out of hand in this country because there's too much rivalry and we took it too far. In those times people were more loving with togetherness as much as even me and Jacob Miller had rivalry - we were good friends same way. It was just on the record. But we weren't enemies. We'd sit down and talk same way. Have fun same way. So we have to know how to keep the love man - that's why the thing is really getting out of hand.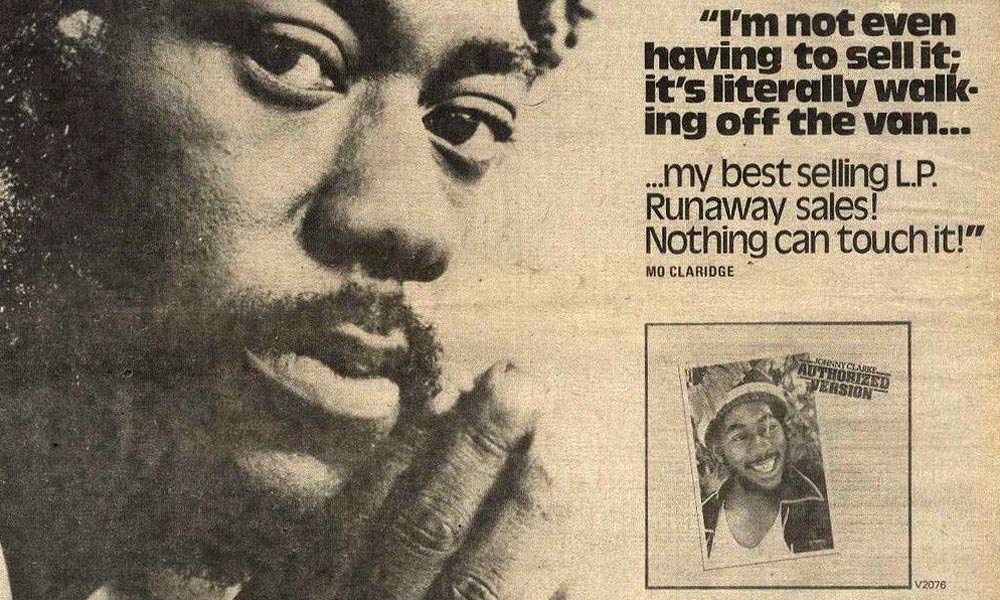 In the late 70s your music was released by Virgin Records - how was that experience?
Yes, yes! I want to tell you this is really a plus even right up until now. This is playing a great part now in my life right now as far as upliftment and being prosperous. Because even those same songs Roots Natty Congo and African Roots - everywhere I go people give me respect for those songs there. Every time I sing those songs on stage! That was when I started to see some kind of money. Financially where I could say "Bwoy I see a reward". Where I could say "Bwoy I can think about a roof over my head". In those days there was no money - just a hand to mouth little thing. You had it today and you spent it tomorrow and you needed money again. But when you can see something and you can say "Bwoy, I can live with this" you can be really satisfied and say "Bwoy at least that was really a positive - a plus". A great plus.
And it works up to today. The good thing about it? The invention of the CD. Compact disc. That was very good. As much as people are crying out against it still - what it did was it stopped a lot of the distribution companies who were robbing us. Not giving us our just reward. Even here in Jamaica they would thief us. Because what happened with the vinyl records, when Christmas was just gone, they would press up a lot of vinyl, ship it all over the Caribbean, all over, and them alone would have the money. But when the CD was invented all of that shut down. Because we didn't have a plant here.
So with my latest CD, Jamaica 50, I had to send the stamp all the way to a company named Rainbow in California for them to print it, federal express it and then send it back and I had to pay a duty to get 1,000 copies. I take it all over with me when I tour. Because it's my production. A lot of people release CDs now and they burn it. But if you're going to be shrink-wrapping it and having it in a shop for people to buy, you have to do it the right way.