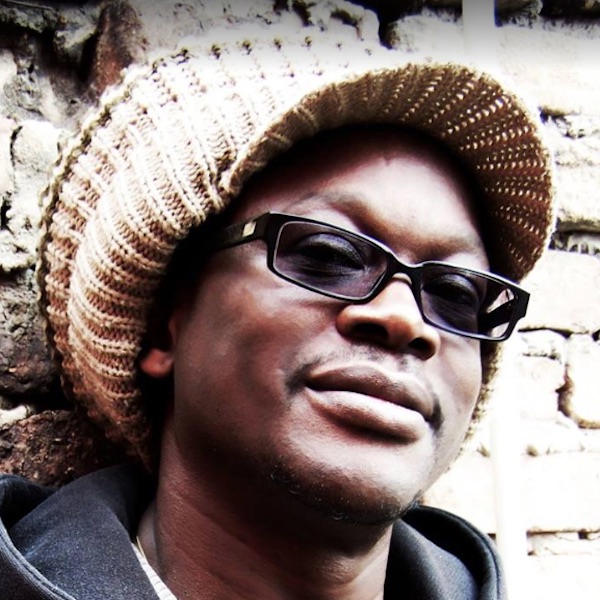 Native from Caribbean island of Dominica, Jerry Julian was immersed in musical styles of all genres, until he arrived to France to study art & came up with his own reggae band.
Natural Gift, quickly becoming one of the main reggae bands in Southern France, known for its unique fusion style mixing Reggae, Soul & Jazz, recording first live album in 1995 & a studio album in 1999, « Crossover ». Based in Marseille, Jerry Julian sang on the « Marseille Reggae All Stars » album, signed by Universal Music in 2002. In 2004, Jerry Julian moved to South America where he toured & performed with local musicians & his two groups, « Panama Red » & « Dub Proyecto », in Costa Rica, Colombia, Ecuador, Panama & the Caribbean.
Jerry Julian later on moved to Asia - Nepal, where he started writing his new solo album, « Smile » &, became known for the live performances with his locally formed band, « Power of Joy ». Some songs were finalized in Dominica & Haiti, where he lived for a year, taking in deep cultural heritage & inspiration.
The album « Smile » was recorded, engineered, mixed and mastered in France in 2009. After performing in Latin America, Usa, Europe, Asia & the Caribbean, together with big Jamaican names like — Capleton, Culture, Third World, Toots & The Maytals, Israel Vibration — Jerry Julian made it to Africa - Tanzania, & has been performing together with a new band from Zanzibar, with musicians known as the best students & teachers from the Dhow Countries Music Academy (DCMA) in Stone Town.
DCMA is one of the largest non-profit Arts organisation in Tanzania which aims to preserve, develop & promote the unique musical heritage of Zanzibar & the Swahili Coast. Jerry Julian's manager was Jamaican Ziggy Black — dramatically killed years ago — who produced the 3ways Riddims which was a hit in Europe & the Caribbean. Jerry Julian, went back to Tanzania - Dar es Salaam to record new materials with a renowned Bongo Flava artist — Luten Karama —. Jerry has participated in various humanitarian projects & organized fund-raising events for the UN and NGOs. Currently, the much-travelled performing artist & songwriter lives between Tanzania & France.