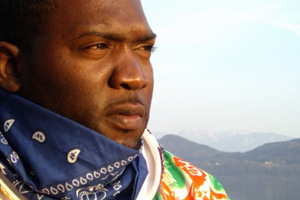 Film Director Jay Will has brought unrestrained imagination and innovation to the world of film and video, since emerging on the scene in 2003. He is not only regarded as the most sought-after Caribbean Director, but also a driving force in the global community. His signature "GAME OVER" logo has been stamped on over 100 music videos to date. He has worked on numerous commercial projects, documentaries and shorts. Will's repertoire has soared to become synonymous with untamed quality, and is, in itself, an industry trend.

Jay began his directorial career in his native Jamaica. At the time, most locally produced videos paled in comparison to their sleek American counterparts. Relying on his trademark energy and intuitiveness, coupled with the latest technology in cameras, software and equipment, Will has greatly contributed to the enhancement of the quality of local video production. Blown away by the quality of his work, artistes clamored for videos with Williams at the helm. His unprecedented visual interpretations, interesting story lines, sharp angles and scene-by-scene continuity brought Jamaican videos to a whole new level. Today, Jay and critics alike agree that a huge portion of third world film projects stand in direct competition to first world projects without the inflated budgets.

Born Jason Williams on July 5th, 1978, Jay grew up in Spanish Town, in the parish of St. Catherine, Jamaica, an aged city rich in nostalgia, colonial architecture and culture. In 1992, the Williams family relocated to Fort Lauderdale, Florida where he entered into a brand new cultural dynamic. He quickly embraced the American culture, while never letting go of his own roots, or disappearing in the background. Known around his high school as "Shabba", Jay was constantly performing popular Reggae songs in front of high school cameras and big audiences, yet always finding himself behind the lens as well. It is against this background that the "Jay Will" brand was formed: generating a fusion of varied ideas, varied cultures, a distinct respect for the artiste or subject matter, as well as, the careful portrayal of the story.

The High School years also saw a developing interest in media and even harboring thoughts of being a "news reporter, a sports anchor and even the technical director of a news station". Jay knew his life's work would be in media, but there was some uncertainty as to, an area of concentration.

Jay spent the first half of his college career at Full Sail University in Orlando then moved to Tallahassee in 1997 where he completed his degree in Film and Journalism at the Florida Agricultural and Mechanical University (FAMU). By the time he was in college, he had produced and directed over twenty-five home videos. In 2001 he relocated to New York and worked at CBS as an editor in the syndication department. He also worked in production for the Dan Rather Nightly News. After a year, he moved on to MTV, where he began as an intern. Subsequently MTV hired Will as a full time editor. At MTV he produced a variety of home video projects and on-air promos.

His first nudge to become a film director came in--, when he worked on his first music video project, Kanye West's music video, "Through the Wire". Working with West was "cool," Will says. West gave a "group of thirsty young black kids," as Williams calls his six-man company KUAMP, "a chance to break into the industry". With KUAMP, Williams created West's first EPK and they also created his first music video. "He [West] did a lot for my boys who were a part of KUAMP," Williams says.

In 2002, Jay made his directorial debut for a track called, "Diggy Diggy" by KC Jockey, featuring Elephant Man. Not long after that, the demand for music videos soon eclipsed Jay's job as a MTV editor. In 2005, he moved to Jamaica and eventually teamed up with business partner and Film Producer Carleen Samuels to create their company "Creative Source Productions." Since then, he has worked on a variety of shorts, documentaries, TV Shows, commercials and music videos. Some of his work include: Shaggy (Church Heathen), M.I.A (Boyz), Etana (FREE), Alison Hinds (King & Queen), T.O.K (Footprints), Beenie Man (Dreaming Of You), Junior Reid (Hot Long Time), Sean Paul, Sean Kingston, Luciano, Soca Monarchs Biggie Irie and Skinny Fabulous, Lil Ric, Tami Chynn, Reggae Legend Lee Scratch Perry and many more.

His material is global and local, prophetic and present. Williams is one of the few directors in the Caribbean and American industry who is able to mirror the diversity of the music he brings to life. That is why artistes such as Mr. Vegas have enlisted him as their go-to director: one who turns international hit songs into visual masterpieces that compel viewers from all backgrounds to participate in lively dance phenomena.
Diamond artiste Shaggy has called on Jay Will more than five times to bring the saturated hues of the Jamaican experience to the screen for his wildly successful albums. Williams' videos for Shaggy are some of the most stimulating productions in Reggae music over the past three years--proving that Caribbean talent can be smart, sexy and satirical all at once.

The Caribbean landscape is the distinguishing stamp on director, Jay Will's work. Coming of age in Jamaica inspired his eye for angles and lines and the non-linear way they cut across his screens, creating layers upon layers of motion. This has become a defining line in his storytelling and editing styles, which transports viewers through multiple worlds in a matter of minutes.

While much of Jay Will's acclaim is a result of his ability to translate the animated landscape of the Caribbean into a stimulating visual scene, film and video industry professionals are also taking note of his abilities as a storyteller. In his short career, Will has taken home numerous accolades. He has walked away with:
• The Best Documentary Award at The Flashpoint Film Festival in 2006, "It's all about Dancing: A Jamaican Dance-u-Mentary".
• A CVM TV Award "Director of the Year" in 2006
• Best Music Video IRMWA Awards 2008.
• He has walked away with Best Director Award at EME Awards in 2008 and 2009
• Best Dancehall Video Reggae Academy Awards 2008
• The Reggae Academy Awards Best Director 2008
• The Jamaican Observer named him one of "The 20 Most Influential Persons/Entities in Reggae and Dancehall Music" in 2008.
• Youth View Awards, Favourite Director 2010 and 2011
• He has also been named "Video Director of the Year" multiple times.
• He has won HYPE TV Awards, RETV Awards Director of the Year in 2008
• The Reggae Film Festival also honored Jay for his work on "At the Supermarket", a film short.

Jay Will sees himself as a storyteller, ready to bring stories to the big screen. But beyond that, he represents the ability to not only look at a human being, but to really see them, and bringing out the story in a profound way. Looking ahead, Jay hopes "to create films that depict true Caribbean lifestyles and cultures". "There are a lot of untold stories," he says. A bona fide workaholic Jay feels privileged to work in an industry that is often stressful, but to him, always exciting and fun. It is this excitement exactly that predicts the progression of his illimitable career.