Review
Album Review: Jahcoustix - Seriously Positive
06/03/2016
by Gardy Stein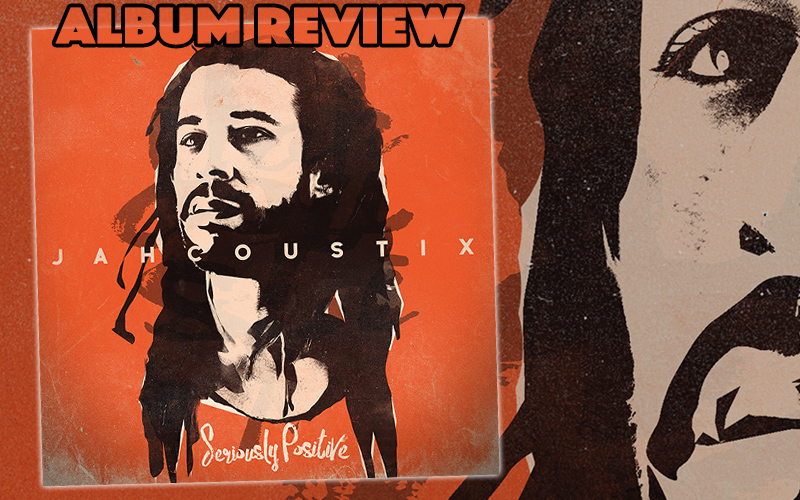 Serious and positive don't have to be diametrically opposed concepts, as the new release of Dominik Haas aka Jahcoustix shows. Seriously Positive is the name of his 5th studio album and, as with its predecessors, we are showered with seriously conscious and positively uplifting music. The release is the outcome of a fruitful collaboration between the artist and Vienna-based Irievibrations Records. At their studio, all tracks were recorded and mixed by Syrix himself, with the notable exception of the trademark Hammond organ which was played by Frank "Pollensi" at Planet Earth Studio, as well as drums & bass by Magic Touch (Sven "Rimshot" Koop and Jonas Hesse), recorded at Lovelite Studio.

13 tracks plus 3 dub-versions have thus been crafted, all of them celebrating the warm, organic Roots sound that is re-emerging in some current productions. Attack and Release, one of the sweetest songs of the album next to Old Tongue, the bitter-sweet ballad When We Part and the laid-back Youniverse, opens the ball of well-conceived musical advices: "If you can't take heat, don't stand next to fire!"

An ode to new beginnings and different places, Change Of Scenery speaks to any itchy-footed person. In the subsequent Open Skies, as in a few other songs including Pressure Drop, Clear and Soul Steady, the exaggerated use of backing vocals subtracts slightly from my listening experience - sometimes, less is more, especially since the singer's voice is so pleasant on its own! Not on his own, but with Uwe Banton he sings A Blink Of An Eye, and while this feature was predictable, the appearance of Akae Beka on What Makes Someone Leave is a complete surprise.

No surprise is the variety of subjects the artist sings about – from love to gratefulness to political issues as in Too Brutal, he touches serious topics without drifting into pessimism. As Jahcoustix says in the latest episode of Wha' Gwaan Munchy: "You have to be seriously positive in these times to not lose hope!"
---
Release details
Jahcoustix - Seriously Positive
DIGITAL RELEASE [Irievibrations Records]
Release date: 06/03/2016
Tracks
01. Attack and Release
02. Change of Scenery
03. Open Skies
04. A Blink of an Eye feat. Uwe Banton
05. Old Tongue
06. When We Part
07. Pressure Drop
08. What Makes Someone Leave feat. Akae Beka
09. Soul Steady
10. Too Brutal
11. Unnecessary
12. Clear
13. Youniverse
14. Open Skies (Syrix Dub Mix)
15. Blink of an Eye (Syrix Dub Mix)
16. What Makes Someone Leave (Syrix Dub Mix)
Featured artists
Akae Beka
/
Uwe Banton