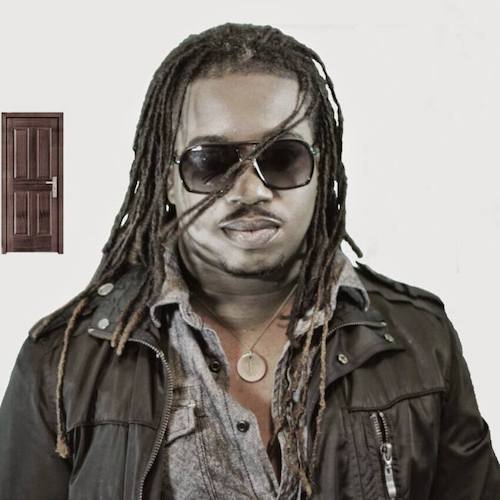 Born Karell Kirk-Patrick WIsdom in Vineyard Town, East Kingston; Jah Wiz has been an active member of the musical fraternity in Jamaica for many years before breaking out as an artist in his own right. His musical journey began early in life, learning the piano at age six and singing with the church choir and a gospel acapella group.
Early inspirations include Boyz II Men, Michael Jackson, and the jazz harmony group Take 6, however, Bob Marley's lyrical message, passionate voice, and moving performances proved to have the greatest impact on the young artiste. Blessed with naturally sweet vocals, Jah Wiz made his first entrée into the music scene as a background vocalist touring the world with superstars such as Shaggy, Maxi Priest, Queen Ifrica, and Tony Rebel to name a few.
Touching the stage at international venues in Tokyo, Moscow, Switzerland, and Berlin; Jah Wiz is no novice to stage shows. Recently, he has been performing locally in Jamaica and singing harmonies in the studio when he was discovered by mega-producer and veteran performing artist, Delly Ranx. Jah Wiz signed to Delly's Pure Music Productions record label in late 2016 and has hit the ground running as a solo artiste. His first single came on the Delly Ranx project Different Eyes Riddim featuring artists such as Sizzla, Jahmiel, Bugle, and Vershon.
After singing harmonies for several Delly Ranx projects, Delly decided to give the burgeoning artist a shot at recording an original song for his label. Jah Wiz's first release is entitled "Suffer Down There" and is part of the Different Eyes Riddim. A powerful reality song that was given rave reviews by reggae website Boomshots. The accompanying music video premiered on Reggaeville shortly after its release.
Since then Jah Wiz has recorded for several other producers including Upsetta Records out of the United States. Jah Wiz says of his musical mission, "My heart is in this not only to be a success but to spread a positive message to the world, reassurance to people of who they are and can be, as well as a defender of women and children's rights. So while I would love to have hit songs topping the charts, the primary motivation for me is knowing that the more successful I become, the more hearts and lives I can touch." Jah Wiz is always striving to become the best version of his spiritual self.
That message is depicted in his recent single "Upfull Meditation" which has already touched the charts in Japan. The busy artist just finished recording a collaboration with Delly Ranx for Delly's upcoming album "Weed Market", and will also begin work on his debut EP set to be produced by Stingray Records from London. With his smooth delivery and soulful vocal dexterity, the future is bright for Jah Wiz.