Tarrus Riley @ Riddim Magazine #75
08/18/2014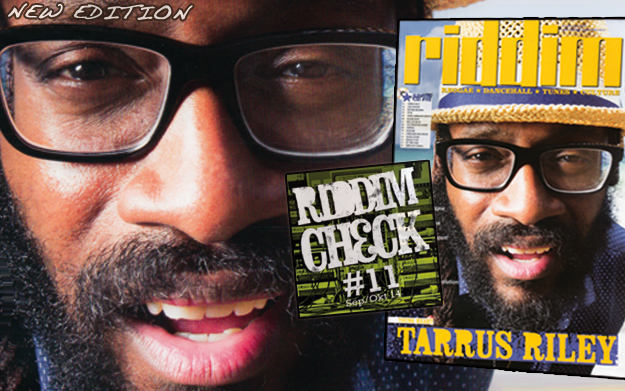 A new edition of RIDDIM magazine is available now. Featured on the cover is Tarrus Riley.


For the 11th time Sentinel Sound provides the Riddim Check Mix. Listen and download below.

If you can't get it at your favourite press store in Germany, Austria or Switzerland, you can order it online here.
This issue contains articles, interviews, features about...
Alkaline
Gussie Clarke
Maxi Priest
Ziggi Recado
Mungo's Hi-Fi
Collynization Sound
Jah Sun
Jahkime
Keida
QQ
Reggae in Japan
Safari Sound
Tiana
ZJ Liquid
Ras Muhamad
Dutty Bookman