Stephen Marley @ Riddim Magazine #61
04/12/2012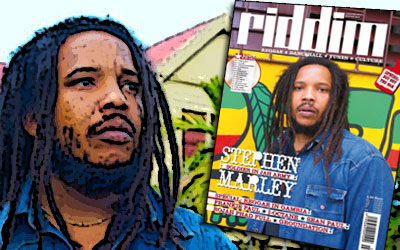 A new edition of Riddim magazine out of germany is available now!
Stephen Marley is featured on the cover with a 7 pages interview inside. It's a must read!
The rest of the 100 page strong magazine provides interviews, stories, features about:
Frankie Paul, I Octane, Sean Paul, Groundation, Da Professor, Jah Sun and much more.
Get it now or subscribe at RIDDIM.de or buy it online as PDF @ PRESSEKATALOG.de