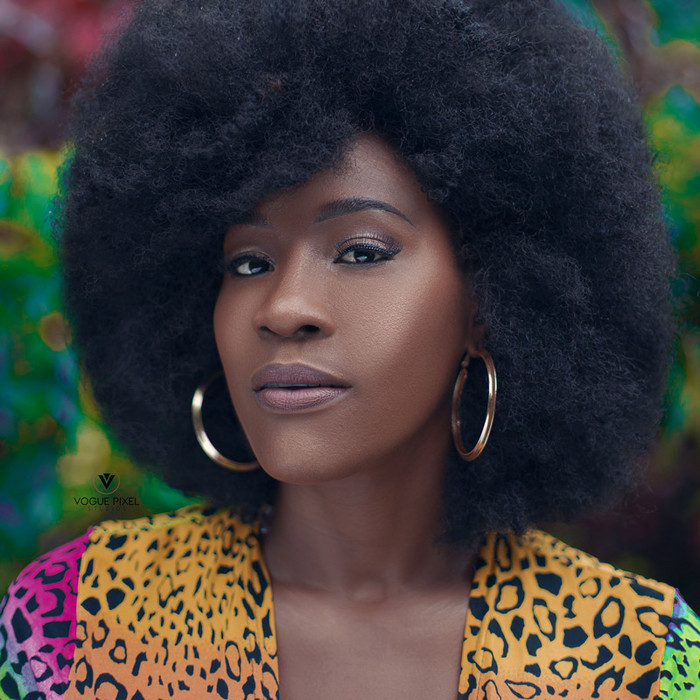 Italee is a multitalented and multifaceted Jamaican musical power house. Her sound is a unique fusion of passion and soul, carrying the spirit of life that embodied with her grass roots Jamaican accent will send shivers rocketing through your spine.
Italee was born with the gift of music and branded herself with the name Italee, selected from the key root meaning of Rastafari's livity (Ital is vital). Italee grew up in the heart of Kingston 6, hearing the wailing sounds of reggae greatest musical Legends and Icons that became the soundtrack of most of her days. This was a time when Jamaica was dominated by political violence and economic hardships, which led to a creative spirit of solidarity within the people that through the dubbed reggae carried the message of addressing social injustice and inequality, fighting for the establishment of a brighter world without regards to race. This era of music created open channels of passion and free musical expressionism In Italee, whose motto is to illuminate people's minds and hearts through her music.
Italee's love for music began at an early age as she was inspired by her parents who laid the foundation for her to develop her talent. She remembers waking up many early mornings to her father singing and strumming his guitar. Even as a child her participation in these musical endeavors fueled her thirst for the main stage. Since then this talented singer, poet, performer and producer has been making an impressive track record for herself, she made a duet performance on Shaggy's multi-platinum album "Hot Shot" and a solo performance entitled "Why" on the soundtrack album for the hit movie "Show Time" (starring Eddie Murphy and Robert De Niro), using her alias ''Rude'' on both projects. She also performed the theme song entitled "Boyz like it dirty" on the soundtrack for the cult classic movie "Cabin Fever 2".
Italee has formed her own production company and has also produced some of Jamaica's best dancehall acts including Sean Paul, Beenie Man, Elephant Man, Red Rat Sizzla and many more. She has also worked with renowned international producers such as Tony Canal (No Doubt), Derrick Bramble, Dave Stewart, Jeff Bova, Dave Kelly, Robert Livingston and Sly Dunbar. This songstress' alluring voice, embodied with her stunning appeal proves that she is inevitably destined for stardom. Along her career she has garnered endorsements by world acclaimed musicians such as Cindy Blackman, Jack Dailey (drummer and bass player for Lenny Kravitz), Nair-Z (John Mayer's Drummer), Earl China Smith, Rudy Valention, Gibby Leebert Morrison and Paul Kastick (drummer/producer).
Italee's enigmatic performances portray the poise and charm of a legend. She is fortunate to have shared the stage with some of the world's greatest acts and starred in 7-series Coruba Rum campaigned in New Zealand.
Italee views music as a strong liberating asset and has this readiness to rise to the call that resonates from deep within, creating an unwavering path for this queen to conquer the music industry. Standing at 5'10", this Caribbean beauty possesses the unique ability to connect her audience through the delivery and language of her songs. Melodies come easy for her along with seemingly prophetic lyrics of the past present and future times, creating this way an euphoric ecstatic musical vibe in every release of a new song.
ITALEE is more than just an Artist, she's an Experience!