Review
Album Review: I-Taweh - Reload
01/03/2020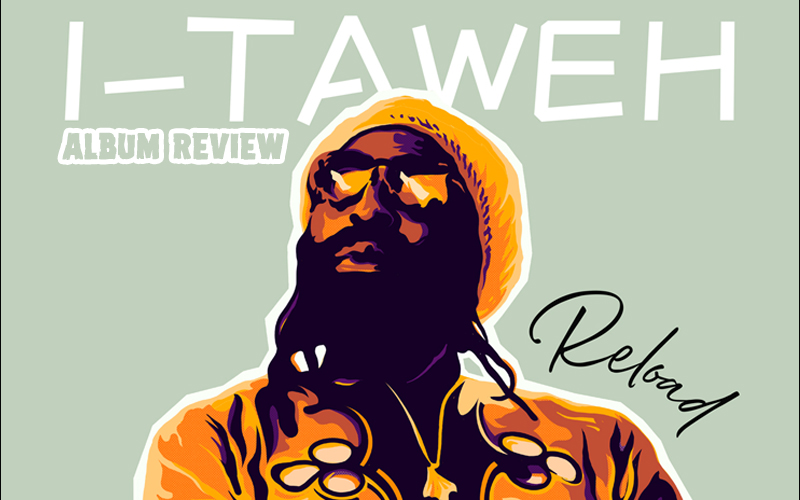 Recorded in California and Jamaica, I-Taweh returns to a full-length album format with Reload and it is a delightful blending of roots reggae with the authenticity of the island origins and West Coast influence of instrumentation. This is truly an I-Taweh project, despite the variety of session players throughout, as the singer also serves as multi-instrumentalist; from bass, guitar, and keys to percussion. Even so, the consequence is a record that feels deeply connected to its creator, yet never indulgent or without the nuance and influence of his band.
The album opens with a tribal call of percussion and responding guitar on Danger Zone, during which I-Taweh sings, metaphorically "I walk alone." It's a heavy sentiment that belies the following 15 tracks darting between the arresting brass and attacking electric guitar of Reggae Lion and the toppling beat of Another Bram Bram with the singer warning us all to be careful. A floating flute colours the sun-splashed One Day and leads to the brightening, nearly ska-like Home Sweet Home.
The middle third of Reload touches on peace and gratitude, then into the easy-back chair of reggae on a couple - Sunshine In My Eyes and Rolling Stone, and calls back to Kingston on No Mediocre Vibe. The latter gives the listener pause just long enough to conclude I-Taweh has never been one for a mediocre vibe. The title track shifts into the quieter Not Just in Memories and its bubbling organ, before the throwback '80s groove of Reggae Greetings.
After Jah Will comes the proper finale before the bonus dubs, and perhaps the album's highlight, Code Red (Wi Tired) with its steady, stripped back acoustic and the perseverance of staying up in a down world. Three dubs close out Reload, with Reload Nyabinghi Dub being the strongest of the trio. With this latest, another conscientious and detailed outing from I-Taweh, the singer has firmly implanted himself as one of the genre's modern classic artists.
---
Release details
I-Taweh - Reload
DIGITAL RELEASE [Tap Nat Muzik]
Release date: 01/03/2020
Tracks
01. Danger Zone
02. Reggae Lion
03. Another Bram Bram
04. One Day
05. Home Sweet Home
06. Sunshine in My Eyes
07. Rolling Stone
08. No Mediocre Vybz
09. Reload (Dub Vocal Mix)
10. Not Just in Memories
11. Reggae Greetings (Vybz Mix)
12. Jah Will
13. Code Red (We Tired)
14. Reload (Dub)
15. No Mediocre Dub
16. Reload