Review
Album Review: I-Taweh - Judgement
02/02/2017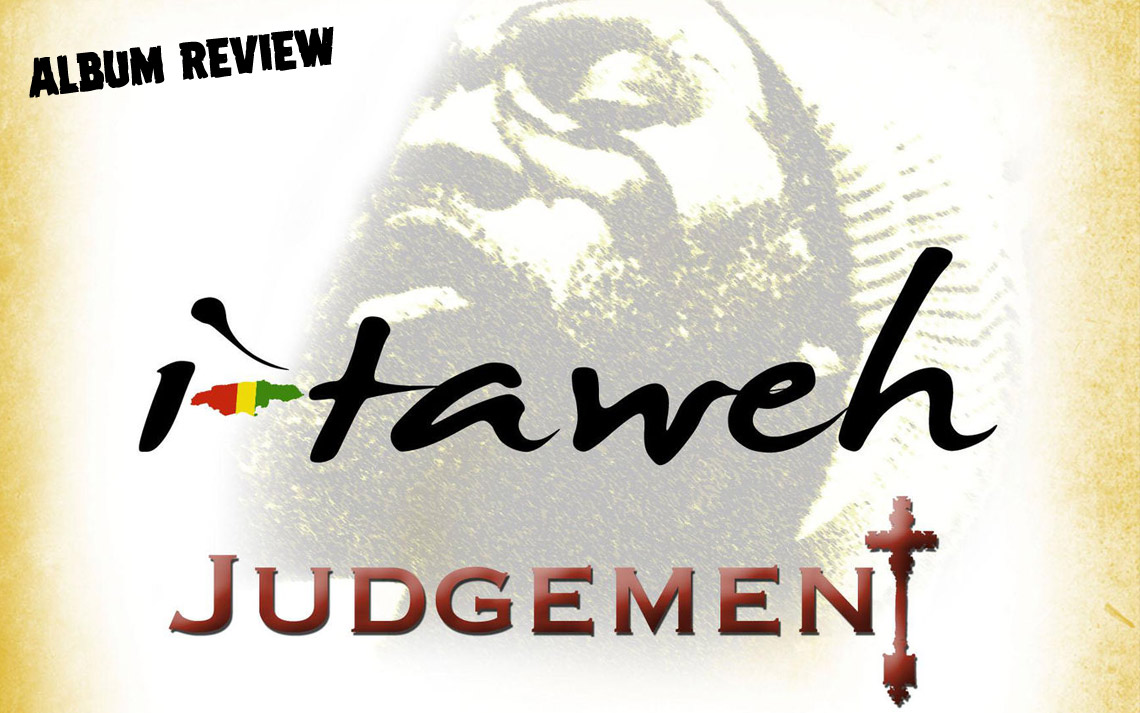 Donavan Cunningham aka I-Taweh is a well experienced reggae live and studio musician who has recorded at several renowned studios in Jamaica and in the US and who has played live around the world for a long list of artists, among others for Capleton, Anthony B and Tanya Stephens, just to name a few. As an established guitarist, he is also known as Danny Gitz, but his instrumental skills are not at all limited to this instrument. On his now second solo album Judgement, after Overload in 2011, I-Taweh not only took care of the guitar recordings for every single riddim on the 16 track strong new album, he also played bass, percussion, backing vocals and obviously, he is also the lead singer. With Dean Fraser and Nambo Robinson in the brass section, as well as some of I-Taweh's long-term drummer colleagues, the instrumental section of the album is in the hands of experts. Unfortunately, Nambo passed away recently, after live appearances had already been scheduled for several concerts in the US.
With Judgement, the multi-instrumentalist I-Taweh created 13 strong instrumentals of high quality, which also justifies the three additional dub versions of No Night, Come Away and the title song Judgement. A great part of the album was recorded under I-Taweh's own supervision or, as mentioned above, by himself and was published through his own independent label Tap Nat Muzik on February 1 2017.
Cunningham's love for the guitar is manifested in songs like My Guitar, where he describes that music provides him shelter when live is hard or in One Room Shack, with it's country/ western sound garment. However, the listener might ask him or her self why some tracks have to be so extensive in length. After a lack of climaxes and special highlights, the repetition of the same parts over and over again seems unnecessary sometimes.
The album clearly takes its strength from its riddims, which is also due to the fact that I-Taweh's voice hardly stands out and bears only little recognizable features. The melodies and lyrics, too, often seem uncreative and rather plain. However, the album definitely also has some sweet spots in this regard. No Night or the intro-hook of Never Fade Away and Black Maria for example, have all it takes to keep stuck in your head for quite some time. Sometimes, however, the melodies not only seem uninspired in so far that they are so closely linked to the harmonies of the riddim that you think you already know the next note even though your listening to a song for the fist time, but they also carry phrases which seem familiar from other popular reggae songs. A major part of Herb Treez's melody, for example, is a rather pale imitation of Don't Worry, by Mark Wonder, Sizzla and Gentleman, especially of Gentleman's part of the song. Additionally, the guitar part that constitutes the intro and interlude of the song is a one-to-one copy of the Superior Riddim's brass hook. Even though the recycling of old material has become quiet a popular norm in reggae and is not at all a taboo, one might still ask the question why an experienced musician has to go back to old material instead of coming up with something new or at least adopting the material in a new way.
Those who enjoy tight, authentic, and perfectly recorded and mixed roots reggae riddims and are ok with not to going beyond that, or those who prefer easy listening, are certainly at the right address here, however, as a singer and songwriter, I-Taweh by far doesn't show his full potential on this album.
---
Release details
I-Taweh - Judgement
DIGITAL RELEASE [Tap Nat Muzik]
Release date: 02/01/2017
Tracks
01. Black Maria
02. My Guitar
03. Make It (Rainy Day)
04. Judgement (Love Youths)
05. Battlefield
06. Never Fade Away
07. Guinep Tree
08. Herb Treez
09. Bad Man
10. Hold On
11. No Night
12. Come Away
13. One Room Shack
14. Judgement Dub
15. Come Away from Dub
16. No Night in Dub