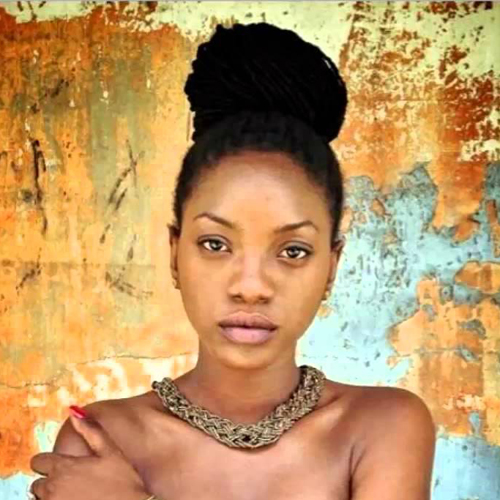 The instant she steps unto a stage, she commands the attention and respect of the audience, with an uncanny ability to keep all listening as they absorb her every word, every rhyme. Kerida Johnson known as Hempress Sativa was born to Rastafarian parents Doris-Ray Johnson and legendary Jamaican Selector /Musician Albert 'Ilawi Malawi' Johnson of the Jah Love Sound System. It was her exposure to music at home that sharpened her skills and has manifested today in her expressive writing and delivery.
Hempress Sativa, who has been performing since the age of 13, with lyrics spiritedly influenced by her Rastafarian culture, as conveyed in her song "Judgement" in which she begins by chanting "No More Illusion, Rastafari is real …. Her music although generally rooted in traditional reggae rhythms, also at times, crosses genres and may reflect traces of Rhythm and Blues, African and even Hip-Hop influences as evident in the Anthem "Jah Have Mi Back". Singles such as "Get High" and "Children of the Emperor" have been creating a buzz both locally and internationally, exemplifying her musical agility as a melodic singer and a lyrically skilled DJ. Sativa lists her musical favourites as Sade, Sister Carol and Ijahman Levi, to name few.
She has worked with artists such as Micah Shemaiah, Sugarcane and the East village pharmacy, Bread (from Chalice) and producer Jahnoi Nunes. Dubbed "Hempress Sativa: Your Highness", she intends on premiering her Ep in 2013, then the Album to be titled "UnconqueRebel Lioness" which is already near completion for its debut in the later part of said year.
An artiste to definitely watch, after an electrifying performance at the recently held Revel Salute 2013 earlier this year-listen out for her latest single "Marching Outta Babylon" produced by J.O.E/ Flow factory and her feature in Backayard Magazine for the upcoming issue of 2013.
Hempress Sativa is an extraordinary young talent, propelling Jamaican music into the future while strongly remaining rooted in a traditional foundation that makes her music timeless.