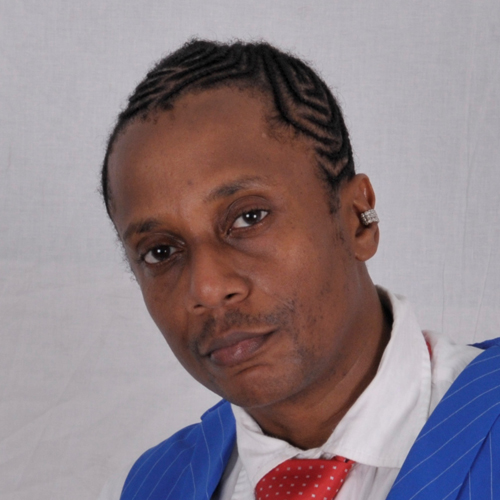 Squashed between an ample haggler and a crocus bag of tings, on a Kingston bound 'country-bus' before the morning sun had blessed the chilly parish of Manchester, the young Cardiff Butt aka- General Degree, would practice his rhyming skills. Money saved from his tailoring job tucked Into his billfold, the destination was the network of recording studios in Jamaica's capital city and the chance to prove those skills to a record producer. "You know that the city is where everything is happening in terms of the music," reminisces Degree." "It's harder for the country artistes… if a young artiste doesn't have a vehicle, him haffi tek bus. And you have a certain time when you haffi ketch the town bus back to country in the night too. "Them ting deh mi go through and it was hard. It's much harder for those who live in the country more than the city."

Born in Manchester on April 28, Degree often had to hide as a child from his strict Christian Parents in order to get a taste of what was happening on the airwaves, It was only a few years later In his early 20's, that Degree was hitting those same airwaves with his brilliant imitation of a grandmother in his first number one hit 'Granny'- his first recording for Main Street producer Danny Browne. 'Granny' reigned in the dances and charts for one year straight, and that humorous vine has thrived throughout Degree's career and is a component he naturally possesses. Degree's impressive parade of number one hits continued both at home and abroad, and lends great credence to the fact that he certainly does know what he's talking about. Tunes such as 'Granny' Brinks, Mr do it nice, Bodyguard, Pianist, Papa Lover, Hold yuh Tonight, and countless others have had fans skanking. General Degree is also renowned for his provocative lyrics that always leave just enough up to the imagination. The little they do leave, is also plenty for them not to be certified XXX-rated. Girls crying for his 'Pianist' is the perfect example of a Degree double-entendre, that gets his earthy message across whilst leaving censors with nothing to do. The reason why Degree's suggestiveness works so well is because of the pure invention of his work.

It's a trademark that ensures no two Degree tunes sound similar, even if the subject matter might be. Always vocally ambidextrous on a rhythm, his spoken voice lingers at double bass. Reflecting this, the 1998 smash "Bag A Tings" has become the blue print for an almost monotone flow that has been utilized by many deejays since. 'Cartoon Character', 'Traffic Blocking', 'Boom Boom' among others, kept the artiste on the charts and satisfied his fans appetite for more of the 'Bush Baby' which happened to be the title track of the album for which he copped a Reggae Soca Award for best dancehall album. Being often described as a "consistent" DJ, Degree has entered this year with new ideas and a slew of new tracks like 'CYAAN TEK NUH MORE', 'SOCA FIRE', 'HOLD ON', and 'FIRST CLASS', have proven his consistency. A new album is in the works for the entertainer in 2012 titled "Snapple Dapple", this will mark his second album on Size 8 Records. So once again the wheels are turning for yet another lyrically creative production from Degree and will be an addition to his growing catalogue. Not to be outdone by the young bloods in the business, Degree has and will continue to rank among the best, and has pledged to maintain and continue contributing to the development and success of dancehall music.