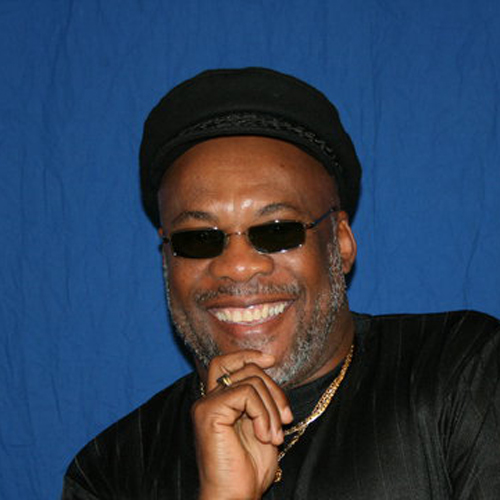 EVER-G, a talented reggae artist, writes and sings positive, conscious and uplifting songs of peace, love and unity. His messages of Jah, Family, Peace and Love of Life come through powerfully in his musical stylings.

Musically influenced by Peter Tosh, Bob Marley, Dennis Brown, Bunny Wailer, as well as an admirer of the harmonies of the Wailers, Curtis Mayfield and the Impressions, EVER-G takes you back to a time of great reggae rhythms, a passion for social causes, a love for all human beings and a deep caring for the world's children. Although greatly impressed and intrigued by Reggae's musical greats, EVER-G has developed a distinctive and sophisticated style of his own, which is appreciated by music lovers everywhere and has garnered him an international fan base

EVER-G, born Everett G. Streete hails from Cash Hill, Hanover (parish), Jamaica. His love of life and passion to succeed was evident, since the tender age of 4, where he took every opportunity he could to sing in his neighborhood church or schools. Everett's passion and thirst for growth and knowledge became a reality, at age 12, when he received a full scholarship to Rusea's High School. His passion for learning continued there as did his lust for music. By 15, Everett was playing the guitar and by 16 he was lead vocalist in the school's band. Everett continued his string of successes with his acceptance to college, where he graduated from the Jamaica School of Agriculture (JSA) with a Diploma & Teacher's Certificate and the additional titles of lead vocalist, guitarist and keyboardist of his college band.

Everett, now known as EVER-G, was fortunate to complete his first recording at Bob Marley's Tuff Gong Studio in Kingston, Jamaica. EVER-G fulfilled this dream as the lead singer of the band "Children of Jah".

EVER-G migrated to the USA in 1984, after going through a traumatic experience, leaving everyone and everything he loved behind to build a better life. He landed and integrated himself into a new life on the US East Coast. EVER-G continued to feed his music passion and built a name for himself, as a rhythm guitarist and vocalist, by playing with a number of local bands.

EVER-G gained greater success when he formed his own band: EVER-G & the Crew. EVER-G's band consists of himself as Lead Vocalist, The Irieites (backup singers) and 4 highly skilled veteran musicians who have traveled the world playing roots music.

EVER-G's crowd pleasing talent has led to being the opening act for a number of International Artists & Groups. Some of the acts were: Steel Pulse, Third World, The Mighty Sparrow, Shabba Ranks, Yellow Man, Sanchez, The Itals, Ky-Mani Marley and Gregory Isaacs. EVER-G has also had the pleasure of playing guitar on shows with Sanchez, Frankie Paul, Don Carlos & Ninja Man.

EVER-G continues in his quest for greater growth by assuming total responsibility of his career. In 2008, he took further control of his career by taking over responsibility for the production and digital distribution of his music on the World Wide Web.