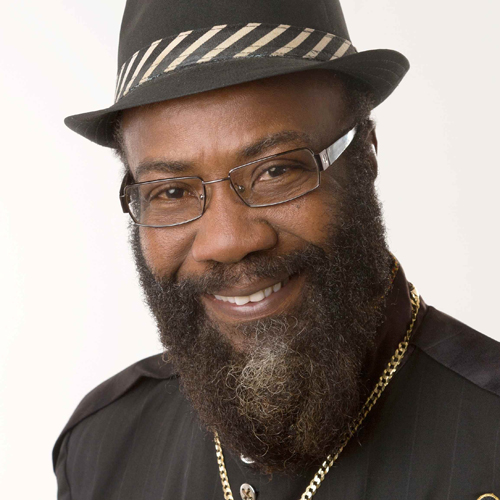 Reggae sensation Denroy Morgan is a musical prodigy, a pioneer and a musical perfectionist. For over three decades, this gentle musical giant has been mesmerizing audiences with some of reggae's best loved songs. Denroy is first and foremost a compelling recording artist who bulldozed his way onto the Billboard charts and saturated American urban radio stations with his smash single I'll Do Anything for You. But he is also a hit machine, a songwriter, a producer, a devoutly spiritual patriarch and the silent driving force behind a growing empire that is delivering some of the important movements and trends in contemporary reggae music. And reggae fans worldwide are now eagerly awaiting the upcoming album from one of the industry's most iridescent luminaries

Morgan was born and raised in May Pen, Jamaica, and after a brief stint of living in Spanish Town, he migrated to Brooklyn, New York when he was a teenager. He was immediately seduced by the weekly live concerts at the Apollo Theatre in the 60s where he could see musical giants like James Brown, Wilson Pickett, O'Jays, Al Green and The Temptations. These exciting new possibilities pushed him to register at the New York School of Music. There he briefly studied guitar and piano, and it wasn't long before he started two bands in New York, Mad Creators, and later, Black Eagles. The latter enjoyed the distinction of becoming the first roots & culture reggae band in New York City.

The success of Black Eagles and the distinctive hypnotizing voice of Denroy Morgan attracted the interest of music industry insiders. A chance meeting with Denroy and Bert Reid, the saxophonist from the then flashy and popular Crown Heights Affair band led to a label deal and a chart topper with the radio anthems I'll Do Anything and Sweet Tender Love in the early 1980s. Denroy Morgan was burning up the airwaves. Suddenly he found himself performing in unlikely venues like New York's shrine to club music, the Paradise Garage, and he was instantly on tour with unlikely artists such as Frankie Beverly & Maze, Slave, Evelyn Champagne King and Archie Bell and the Dells. Morgan was rapidly escalating as an artist, and he was to become the first reggae artist to be signed by the major label RCA Records.

Denroy Morgan delivered one album for RCA. While he was touring and recording, he was also fathering many children- a total of thirty- some of whom were grown, and he made a deliberate decision to put his own musical career on hold so as to build on the aptitude and the interest that his kids were displaying for music.

The efforts paid off handsomely, and the kids formed several groups including The Dreads, another, LMS and the internationally acclaimed roots and culture band, Morgan Heritage. Denroy feels thankful, encouraged and inspired by the tremendous success of his kids. He attributes some of their success to raising them amidst spirituality, each day beginning with morning prayers at home. Denroy himself is guided by his spirituality. He is a member of The Twelve Tribes of Israel. He is also Ambassador for the Ethiopian Orthodox Coptic Church of North and South America, and he ministers regularly to scores of inmates at the Devens Federal Bureau of Prisons in Massachusetts.

At present, Morgan's creative energies are focused on his long awaited upcoming album, Linkup to Ethiopia that is scheduled for release this summer on Asaph Records and distributed by VP Records. The first single, Revelation Come To Pass will drop in April. The album will offer 13 songs, and Denroy feels this is one of his most deeply moving and soul-searching sets yet.

"This album is exciting, fresh and innovative", he stated. "This is a Biblical conceptual reggae album, and it carries the messages of unification, upliftment, history, truth and love. Except for three cuts, all the songs are rooted in reggae", Morgan elaborated.

He has also enlisted the support of a number of prominent recording artists to guest on the album. Among them- Toots and the Maytals, Chi-Lites and Sidney Mills from the revered UK group Steel Pulse. And on the production side, New Jersey's Rick Iantosca is credited with delivering the magic on the album.

Denroy Morgan has a proven track record of breaking down barriers, real and imagined with his mystical brand of reggae music, and he has no doubt that this upcoming album Linkup to Ethiopia will continue to be a mystical uniting force to spread peace, love and harmony among peoples throughout the world. This latest effort will be a musical extension of his faith, the King David Sabbatical Musical Ministry- a manifestation and the essence of his spirituality.