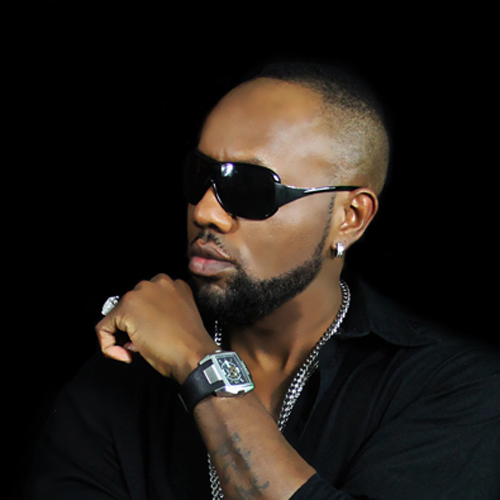 With the world listening to his every note, singer/producer, Da'Ville defines his style of reggae with a fusion of Pop and R&B swirled with soul. Putting his life experiences in each of his hit songs, this artist extraordinaire is a force to reckon with.

"I was born singing" jokes Da'Ville, "growing up, singing was my only escape from the trauma and painful life I was going through. My life was hard; and to escape it all I sang in church and at all the local school functions." With a rooted passion for songs and a developing strength for performance, Da'Ville continued to sing hoping to fulfill his dream as an entertainer.
Da'Ville was raised by his Grandmother who emphasized the importance of education and religion which helped to build the foundation for his art of expression today.
In 2005, after a successful debut album released with Avex Entertainment Group (Japan), Da'Ville was signed to Avex Entertainment Group for 3 years releasing 3 consecutive successful albums.
As a songwriter, composer and producer, Da'Villes' music has topped charts locally and internationally allowing him the opportunity to work with recording companies such as Avex Japan, Ki/oon, Sony Music Japan, VP Records (Indie) and Fashozy Records (Indie).

Da'Ville has appeared in several music videos, and television commercial. His swagger earned the attention of commercial endorsements from Nike (Japan), Nesta Clothing (Japan),Mizchif Clothing (USA),and Cooyah Clothing and Cooyah Spring Water (Jamaica).

Now under the direction of his own Indie Label, Fashozy Records Inc., Da'Ville is proving that there is no stopping him. Following in all his successes, he has recently written and produced his latest hit single "When I'm With You", released April 2011. The commercial single has hit the number one slot on the charts in Jamaica and on others around the world.
Da'Ville is one of the most celebrated Pop/R&B/Reggae artists in Japan, Places in USA and certainly in the Caribbean. His expanding fan base continues to increase because of his dedication and commitment to music. The world has yet to see the best of Da'Ville.

Stay tuned....more to come from Da'Ville.