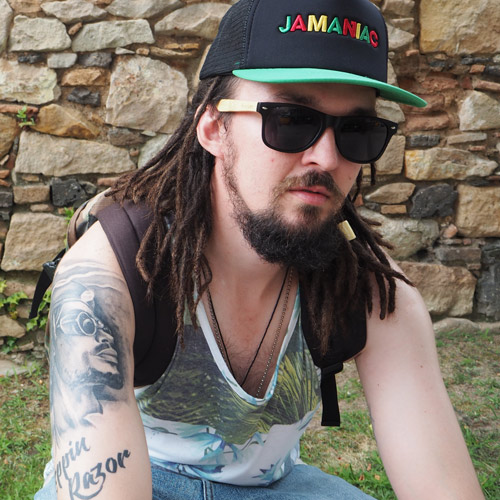 Dada I, real name Herman Konstantinov.

Reggae/Hip-Hop singer from Russia, from the island of Sakhalin, currently lives and works in St. Petersburg.

He has two solo albums under his belt: "Трикато"/"Trikato" (the year of release - 2015) and reggae album "То Место"/"That Place" (2016).

In addition to large-scale projects, Dada I released a large number of singles and a number of collaborative works with performers and groups from different parts of Russia. Not being afraid to experiment with genres, Dada I always leaves the same unchanged - a powerful message through deep in meaning texts and mindfulness of thought.

He was interested in reggae music in school, listening to the band Black Uhuru, who fascinated Herman on a long journey to study this culture, which continues to this day.

Creativity of the author is rapidly gaining momentum in Russia and beyond. Since 2015, 14 official video clips have been filmed, two of which were on the international reggae resource www.reggaeville.com, like RUSSIAN SPEAKING REGGAE PREMIERE!

The author expresses grateful gratitude to everyone who is ready to listen, in whatever language he speaks, because a musical message is a way that allows you to find a way to each person. And it does not matter where he comes from.