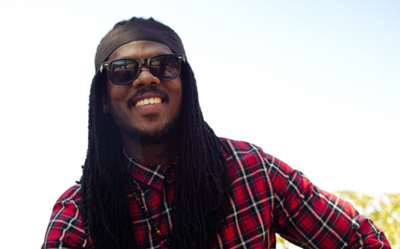 All great men such as 'Nelson Mandela, Marcus Garvey, Bob Marley and Mahatma Gandhi' to name a few were born with the sole purpose of creating a powerful and positive changing legacy on humanity. Dwayne D-Medz Adams, a young entertainer from May Pen, Clarendon in Jamaica is also eager to create such legacy through positive music. The singjay, song writer and overall entertainer began his musical journey at a tender age penning verses filled with melodious tones and sweet harmonies.
Through the inspiration of artistes he grew up listening to such as Sizzla, Peter Tosh and Bob Marley. D-Medz has grasped the concept that music was beyond just a hobby but instead a passion. He entered into music in 2012 when he started working with EppJam Productions who assisted with the production and release of his début dancehall EP entitled 'Road Tonight' in 2013, featuring singles such as 'She Only Love Me Cause A Christmas'; 'Full Up'; 'Life Sweet' and 'Road Tonight' to name a few. In that same year he had a spiritual calling and grew a new love for a more positive music, he wanted to compose music that was conscious, and spoke to the real issues Jamaicans were facing.
He recorded his first reggae EP entitled 'Empower' on the EppJam Label in December 2014. The six track EP featured singles such as 'Rebel Souljah' on the 'Marange Riddim' produced by EppJam Production and Jucer; 'Mama Love', on the 'Heart Beat Riddim' produced by Dean Frazer; 'Street Smart' on the 'Credential Riddim' produced by Dean Frazer; 'No Vote' on the 'Reparation Riddim' produced by EppJam Production; 'Good God' on the 'Generic Riddim' produced by Dean Frazer and his hit single 'Champion' on the 'Compress Riddim' produced by the legendary Dean Frazer.

In 2015 'Champion' and 'Rebel Souljah' won D-Medz the coveted endorsement from the worlds foremost black conscious international organization, the United Negro Improvement Association (UNIA). In addition to entering several Jamaican music charts including placing number 1 on Stampede Street Charts; number 1 on Blacker Top 20 Video Chart; and number 2 on Ron Muchette World Reggae Top 20 Chart. The song was also featured on several Jamaican radio stations including Irie FM, Hitz 97, Mello FM, Bess FM, Hot 102, Stylz FM, and the United Kingdom's BBC Radio 1 Extra; Vibes FM, Bang FM, Roots FM, Kriss FM Birmingham, Unique Radio and Beat FM.
D-Medz secured an endorsement with the 'Conscious Reggae Party School Tour' with Denise 'Isis' Miller having used 'Champion' as the theme song. The island wide tour opened many doors for the artiste and led to the booking of several major shows in 2015 such as 'Peter Tosh's Anniversary Celebration', 'Bob Marley Birthday Celebration', 'Award Ceremony and Concert in Memory of Paul Bogle and the Morant Bay Massacre' and many more. After which 'Champion' was used as a theme song on the youth empowerment Jamaican television programme 'Talk Up Youth Tours'.
With these successes, D-Medz shot the video for his single 'Rebel Souljah' and embarked on a series of live shows entitled 'D-Medz Live: Be Empowered Tour' around Jamaica to promote positivity and assist in cultural retention in music. He was then booked for 'Rebel Salute' in January 2016 where he performed several singles from his EP. In that year he started to promote the controversial single 'No Vote' which spoke to the conditions of the Jamaican economy and several other pressing issues the artiste feels are not being highlighted. In May 2016 D-Medz released 'Nuh Falla (Bad Company)' produced by Rural on the 'Real Rock Riddim'. This single sought to encouraging young people to avoid peer pressure and embrace positivity.
Dwayne D-Medz Adams stated, "My lyrics are my words to a nation". He also shared that his music has "heart and soul" and that making conscious music and steering positive change will create his legacy