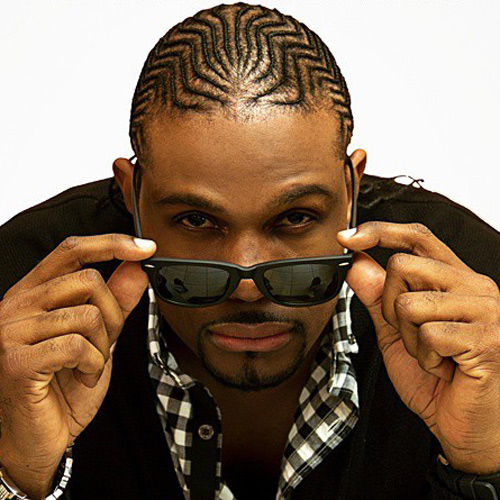 Born in Kingston, Jamaica to a single mother, Damian Codlin a.k.a. D-Major grew up in a middle-class household listening to his mother's R&B and Reggae collection of vinyl.

D-Major's recalls a run in with reggae icon King Yellowman at a local supermarket as an early inspiration to start his music career. He started out as lead vocal of Q-T (Quality and Togetherness), a quintet, while attending Calabar High School and later launching his solo career in 2005. He adopted the stage name "D-Major" which he describes "D is the initial of my first name and Major was given to me by a friend of mine because Major is a musical term and it is more uplifting than Minor of course," he smiles.

D-Major's first authored material 'Tell Me Who' was produced by prominent guitarist Ernie Wilks. "In the beginning, everything was fine with us, don't know how come, cause we weren't so serious, but now that's all in the dust..." a few lines from this song.

Soon after his solo debut, Major visited the infamous Big Yard Studio, in Kingston Jamaica, where he sang "People Make the World Go Around" and was invited to join the Big Yard family. Under the umbrella of Big Yard Studio and Record Label, D-Major recorded his original singles "People Make the World Go Round," "Sunshine" and "Won't Separate."

His musical influences are Sam Cooke, Beres Hammond, R Kelly and Stevie Wonder. D-Major's music can be described as a mix between Lovers Rock, Reggae, R&B and Soul.

In 2008, "Speak the Truth" and "Can't Get Enough" topped the charts and saw D-Major sharing the stage with international talents like James Ingram, Jeffrey Osborne, Ginuwine, Busta Rhymes, Shaggy, and Sean Paul.

Consistent releasing of hits and recognition of his talent by the local music industry earned him a nomination for 2008's Best New Artiste at The Excellence in Music and Entertainment Award.

D-Major has collaborated with Christopher Martin and Agent Sasco on "Real Friends" and Busy Signal and Richie Loops on "Party Like It's Your Birthday." These hits helped to propel D-Major to mainstream success in Jamaica and on the international music scene.

In the summer of 2012, D Major joined the panel of judges of Television Jamaica's Digicel Stars lending positive influence and musical expertise to the rising Jamaican music stars. The music video for his hit single "Girl of My Dreams," premièred shortly after and was a mainstay on local and international charts including Idha-ya Taifa 92FM in Kenya, one of the oldest radio stations with the farthest reach in that country.

D-Major's popularity continues to rise in Kenya and other African nations such as Ghana and Zimbabwe. He continuously receives love and support from Japan, UK and Europe as well.

On 1st December 2012, D-Major signed an exclusive management deal with Supreme Pedigree. Projects have included his long-awaited album release, "It's Major" and promotional tours to Africa, UK and Europe. "We also plan to travel to the USA and into the Caribbean. Territories that embrace my music," D-Major shared. Since then, the singer completed his European tour in September 2014, his first headlining tour which was a major success. He performed for audiences in 9 cities, 5 countries across Europe as the only act for each of these shows.

The album's singles that have been released to date have been increasing in popularity on the local and international music scene, especially "Real Know Real," "Naked" and "No More Distance" featuring Busy Signal. The video for Real Know Real has already been released and the other two are currently being planned.