Review
Album Review: Chainska Brassika - Skinna
11/20/2015
by Gardy Stein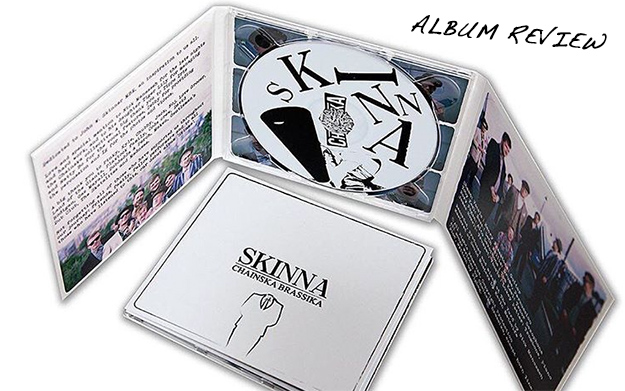 "I'm living my life the way I want it to be!"

Wow, what a statement. Taken from the first track of their debut album Skinna, Chainska Brassika kick it off with some decent Ska realness in Bad Habits. The accompanying video gives a good introduction to the surroundings and faces of the eight cheerful youngsters from London suburb Lewisham. Since their formation in 2012, they have not only released an EP entitled Unwind (the title track of which is included in this release as well) and played up quite a following all over the British Isles, but also won the first ever World Reggae Contest, the finals of which were held at the Ostroda Reggae Festival this year. Apart from the quality of their musical output and the individual instrumental skills that combine to an organic band sound, this success can be attributed mainly to their infectious live-performance.

Of the 12 tracks produced by Nick Mannaseh, the majority is held in the band's characteristic Ska beat. Bad Habits was mentioned already; furthermore, Higher Side (celebrating music & dance), Get Some, Long Black Dress, the purely instrumental Hold Tight and a rebellious Riot carry us off into the brass-dominated kingdom of Chainska's universe. Unexpected twists and turns in the progress of these pieces make sure that their stylistic similarity doesn't become boring.

The other songs ride on a more relaxed Reggae beat (a good example is Love The Way and its dubbed twin, Love The Dub) and go a bit deeper lyric-wise. Unwind, for instance, is a strong advice to find the necessary balance to our stressful lives and let go of ill-inspired ignorance and frustration – "a happy heart will pull you through!" Out on video as well (a very psychedelic one at that!), Knowledge Is King highlights the importance of educating yourself. From this realization, by the way, stems the name of the album: Mr. Skinner was the band's music teacher in school, whom they dedicate their debut to.

One of my favourites is the Tippa Irie feature Just Love, a fluffy, good-humoured plea of love to a lady in which Tippa's voice sets a perfect counterweight to the one of singer Ashley Davis. Their danceable mix of classic Ska and Reggae sounds with modern, Dubstep-infused beats is a fine addition to the variety of current releases. And their price as winners of the World Reggae Contest, a full album recording at Harry J Studio in Jamaica, makes me look forward to what the boys will come up with next. They'll definitely enjoy the Red Stripe down there… Prick up your ears for Chainska Brassika!


---
Release details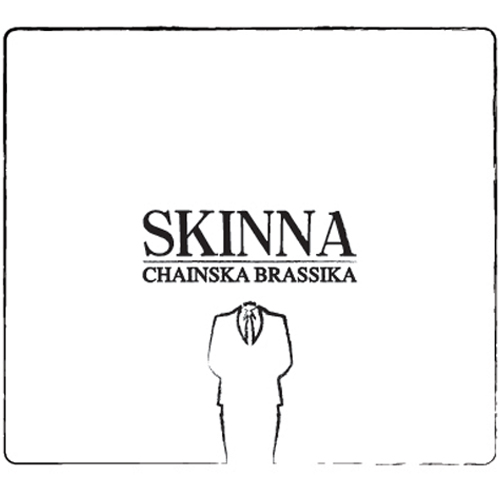 Chainska Brassika - Skinna
DIGITAL RELEASE / CD
Release date: 11/20/2015
Tracks
01. Bad Habits
02. Unwind
03. Just Love feat. Tippa Irie
04. Higher Side
05. Love The Way
06. Love The Dub
07. Get Some
08. Long Black Dress
09. Wasting My Time
10. Hold Tight (Inside The Ride)
11. Knowledge Is King
12. Riot
Featured artists
Tippa Irie