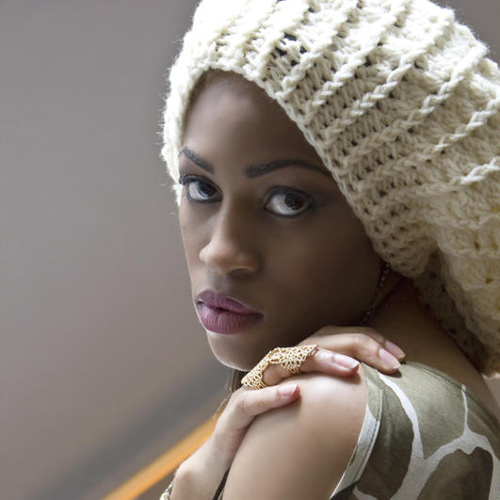 Musician/Singer/Songwriter, Fashion Designer, Visual Artist, Cen'C Love is a 21st century renaissance woman. Cen'C is the prodigy of the illustrious Wailers family of Reggae and the daughter of founding member of the acclaimed group, Neville Livingston, AKA Bunny Wailer. Born in America to Caribbean parents, Cen'C was raised between Kingston and Atlanta spending time equally between the two. In Atlanta, she attended Dekalb School of the Arts where she studied dance, drama, writing and was trained in classical voice by Jamaican born opera singer, Mrs. Dawn-Marie James nee Virtue. For Cen'C Love art is a lifestyle. Traveling throughout most of her summers with her fashion designer/dancer mom she attended art and trade shows around the US where she received some of the inspiration that she now applies to her work. Cen'C has the sultry voice and soulful sounds of a Billie Holiday, the musicianship of Lauryn Hill and the word wit of Jill Scott.
The Wailers legacy is clearly apparent in Cen'Cs socially conscious songs. Songs such as WHAT ABOUT LOVE, a critique of modern societies' materialistic fixation, THESE LIES about women with low self-esteem and their obsession with artificial identities. Her message of love is poignant and inspiring in songs like PARADISE and HEY YOU, stripping away the fear of baring our souls to love. In addition to music, Cen'C embraces a natural holistic lifestyle through the practices of Yoga, Meditation, and holistic nutrition. She is a very environmentally conscious woman who was raised in a 'green' household, before green became the buzzword it is today. Always on a quest for WISDOM and OVASTANDING, Cen'C loves to love and shares this love through her music. In her own words: "I was born free with the real truth inside of me, Provided by the will of the almighty, Free to be who Im destined to be." Cen'C began performing on stages in Jamaica, Atlanta, Los Angeles, New York and Amsterdam. In Atlanta at the 2008 Natural Hair Show and at the Centennial Park Wednesday Wind-down in July where she honed her talent in front of very appreciative audiences. She appeared at the Cannabis Cup in Amsterdam 08 and at the IRAWMA Reggae Awards in New York in the spring of 2009. She has had numerous radio and television appearances and has been featured in local and international press i.e The Jamaica Gleaner, High Times magazine.
Her recent and most rewarding accomplishment to date, however, was becoming a mother for the first time at the end of 2009. With a new baby, a new attitude and a brand new sound, CenC Love is ready to share her infectious brand of Reggae Soul with the world.