Interview with CARL
02/23/2018 by Lena Pletzinger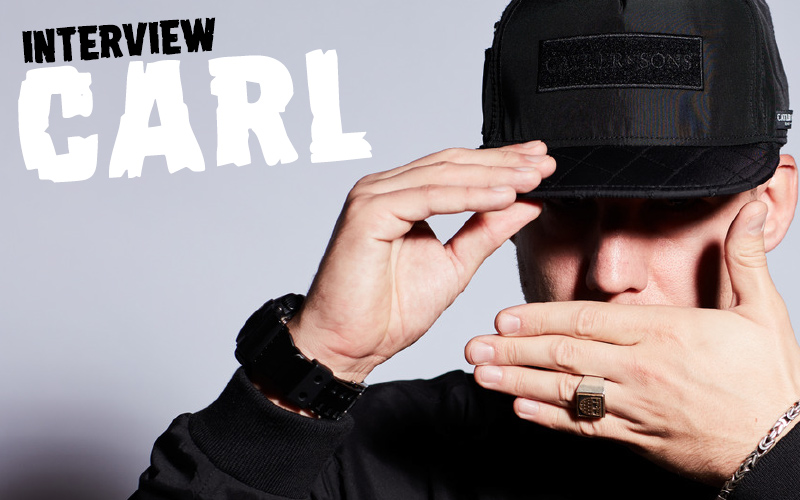 He wouldn't be the first MC of this Cologne-based dancehall crew who made it as a famous solo artist. Nobody less than Gentleman himself used to be MC for Pow Pow Movement before he started his career as a singer. Now, many years later, another promising singer is rising out of the Pow Pow crew. Carl meets Reggaeville in a quiet Italian restaurant in the south of Cologne where his predecessor Gentleman and other Reggae VIPs use to stop regularly for a bite in a peaceful atmosphere. In this place, Carl talks about the story behind his freshly released debut EP Schwergewicht (means Heavyweight), his musical inspiration and weather or not Pow Pow has to find a new MC now.
Congratulations to the release of your debut EP which came out just yesterday. How do you feel today?
I am relieved. With this this EP I have built the foundation of my creative work. I have defined what kind of music I want to represent. The EP leads the direction of where I am going to, musically. From now on, I can build upon this foundation.
Yesterday was the big release day, how did you celebrate the kick-off?
We pushed the promotion of the release, basically. There were lots of last-minute-issues to manage, like cutting the EP trailer. My crew and I are a small team and we take care of everything. Yesterday was much more like a hard working day than a huge release party. Now that the EP has kicked off, we can relax a little until the big celebrations take place in concert.
You have been known as an MC from Pow Pow Movement for many years now. When did you realize that you wanted to release your own songs?
I have always persuaded the goal of being a singer. I come from a music family. My father is member of the radio orchestra WDR Rundfunkorchester Köln, my mom was married to a well-known drummer of a local band and my brother and I have always been making music since we were little. Soon after I graduated from school, I joined Pow Pow and we were touring a lot. During that time it was all about Pow Pow for me and I have lost the focus on my own projects. I live with the principle either all or nothing: I love being an MC but doing my own music was missing out back then.
Who else is part of your team and stands behind the release of Schwergewicht?
Primarily, I worked with Tobias Zepezauer on the release. There is also Guido Craveiro who supported us a lot productionwise. Recently, we have been working also very closely with Chapter One Music in Berlin. Of course, Pretty Dirty and his team have become close team members since the shooting of the video for Schwergewicht.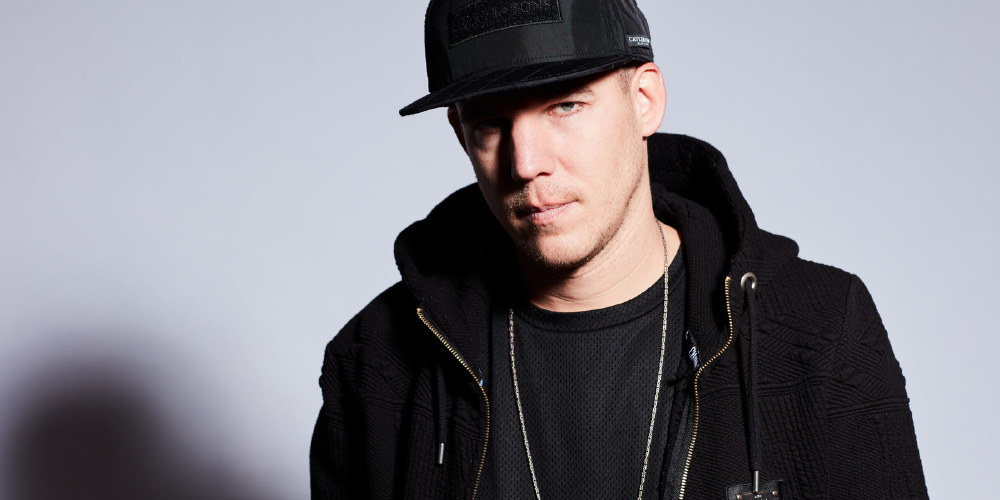 Please tell us a little about the production process of Schwergewicht. When did you start working on it?
It started around 2 years ago. I met Tobias Zepezauer for the first time at the Gentleman 20th anniversary show. We started working together a little later as I received a request from him to voice a riddim for Trettmann that he produced. We both realized the vibes were right. The energy was there and ideas were flowing. It didn't last long until we started exchanging productions and vocals, until we met in person at his place in Berlin to do some jamming. So that's how it all started. Soon after, we recorded Bauchaufwärts, the first song that made it on the EP. It was a big pleasure for us to be able recording it at the famous Hansa Studios Berlin. One day I was introduced to Guido who joined the team to do the fine-tuning of the productions.
Was the idea ever since to release a full EP?
No, not at all. Actually the plan was just to put out single by single. We didn't had the connection to a big distribution label at the beginning. The idea of the EP came up first after shooting the video of the song Schwergewicht. We recorded it last summer and decided to put all our effort and budget into this video. Luckily, we had Pretty Dirty on board for the shooting. He is well-known for his impressive hip hop videos and came up with the storyboard and all the crazy ideas of the devils appearing. We were like: "Devils? OK, so lets do it in the caribbean carnival way, the Grenadian jab jab style". You know, where people throw mud and oil on each other and look like devils. We also profited from Pretty Dirty's connection to Chapter One Music. They saw the video and wanted to work with us right away. At that point, the idea of an EP was definite, especially with a distribution label like Chapter One on board.
What does the name of both the EP and the title song Schwergewicht mean to you?
My musical base is the Sound System environment, so the concept of a heavyweight soundsystem was the central idea. Some people who are not involved into Reggae misunderstand the line in the song: "Mein Sound ist ein Schwergewicht", thinking that I was singing about my music itself being heavy, not the actual soundSYSTEM (laughs). I would say that the term Schwergewicht is open to interpretation. In the song, I use the visual imagery of heavy objects. A professional boxer for example is a heavyweight. Other things can be very heavy to do, such as playing chess when you're super stoned (laughs). We came up with thousands of funny ideas to the term heavy.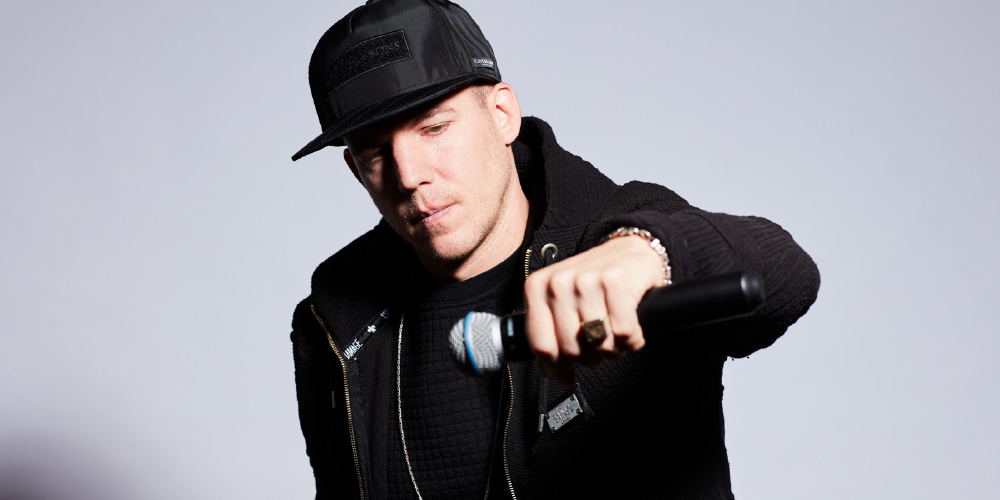 What is the idea behind each song? Can you please introduce the EP to us?
In Alle Sinne, I want to state out how the society is constantly busy with getting high in any way possible. We are constantly blasting away our minds with all kinds of stuff: Parties, social media, entertainment... Alle Sinne is the newest of my songs on the EP. It was recorded and produced in December 2017. This riddim was made by Guido.
The instrumental for Move in turn was Tobis idea. This song is about the breakup moment in a relationship when you realize: It's time to say goodbye and do some movements. You can also apply it to the moment of quitting a job or other situations like that. I got some really good feedback so far for this song.
Originally, I wrote the lyrics to Schwergewicht when I was voicing another, more hip hop based riddim for a German dancehall crew. But we realized that the lyrics would come out even stronger if the riddim had the dancehall and soca influences, instead. Besides the electronic imprint, the song includes many different music genres, such as a roots reggae beat at the beginning and the end. I recorded it at my home studio.
The idea for Bauchaufwärts came up after a Pow Pow night at 7 in the morning as I was doing some "real talk" with Junior Lion from Kingstone. We spoke about relationships and if they can develop from a one night stand: from a sexual to a serious level. We made jokes about how feelings literally start from down below, along up the belly, further until they reach the heart.
Strohhalm is a very personal song. It is about hope & grasping to the last straw in life. We all stick to something we really care about. As for me, I stick to my music. My hope and biggest dream is to be able to do music all my life. Even when times are tough, I stick to my music.
Can you imagine your life without doing music?
No, definitely not. Being a singer is a blessing and a curse at the same time. Sometimes it would be easier for me and my family if I had a job with a secure income. I even tried to do a "normal" job, but music has never left me. Without doing music I wouldn't be ever happy.
Dancehall is experiencing a new and modernized era in these days and is entering more and more into the mainstream. Especially since Trettmann has revived the German dancehall from a late sleep, dancehall-inspired music in Germany is getting more acceptance. Do you think it is the right time and the right place for you now to release this EP?
I don't decide what's popular nowadays. I have been doing my style of music ever since. I didn't decide to do German dancehall because it's hip right now. But I think I am at the right time and place, yes. I think I can profit from this trend because finally more and more people outside the Reggae community open up for this type of music. I am happy to be able to contribute to this musical movement. My music is full of energy but I don't represent the gangster style of German hip hop. The kids should know, that power is not measured by beating somebody up.
What type of music inspires you personally?
Although my lyrics are German, all my musical inspiration comes from Jamaican reggae and Jamaican dancehall. Some people say about my music: "That sounds somehow like Trettmann or like RAF [Camora]". I do like the style Trettmann represents. We have been friends for a many years now, but I still don't think our music is comparable. You can tell from my lyrics, I'm not inspired by this style. My music is totally free from German influences. I see this as an advantage, because I would never accidentally copy lyrics from any other German artist. Besides Jamaican music, I've been listening recently to a lot of afro beats like Wizkid and since I am recently more surrounded by German singers, I am also starting to care more about national music.
Have you been thinking about writing your lyrics in English?
I get regular requests to release English songs. This can be a future option, but its all about the right timing. For 2018, it's not on my agenda.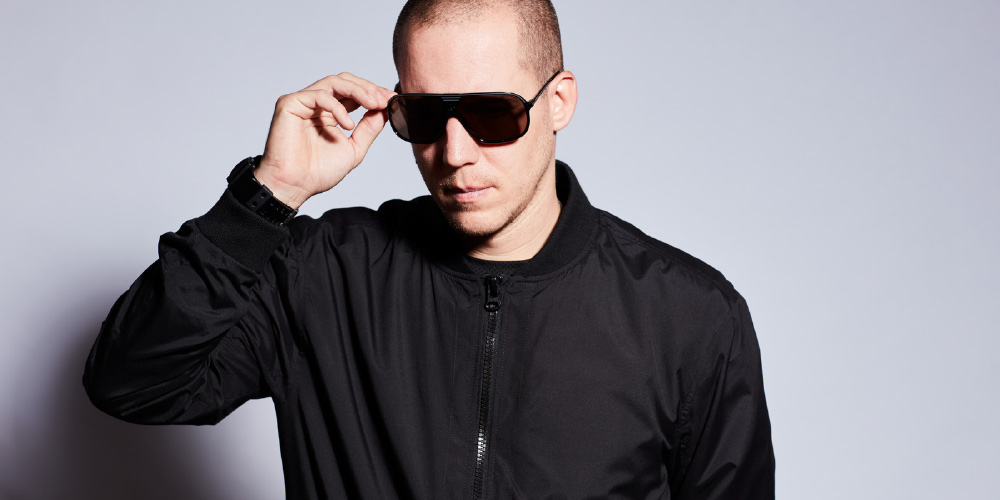 Which songs are on your personal playlist right now?
Right now, the Schwergewicht EP is playing on repeat. I am totally happy with the result and enjoy listening it. Other musicians on my playlist are rather unknown.
What are your future plans with Pow Pow? Have you already left the group?
I actually don't know what will happen in the future. I could help out when they are in need but I have to focus on my own projects. I have so many plans for my solo project that I just can't join Pow Pow every Friday night. Nevertheless, Pow Pow is still the number one sound of all sounds and I will always try to be there when they need me.
In how far your experience as an MC can help your solo career?
When it comes to live shows, I really benefit from being an MC. I love the stage and I love to perform and interact with the crowd. That's exactly what I always wanted to do and that's what I am good in. As I was doing some rehearsal shows for the EP, the guest were really thrilled by my performance and gave me great feedback: "Wow, what's happening here? Why has nobody been aware of this artist before?" I have learned a lot from my experiences with Pow Pow and I try to take this knowledge with me along the way.
What more can we expect from you in 2018? What are your plans?
One plan is to put out a full album this year. We are already working on some features, remixes and even new songs. Another plan is definitely to mash it up at my upcoming life shows.
Thank you so much for the interview and this nice afternoon in Cologne. All the best for the release of Schwergewicht!