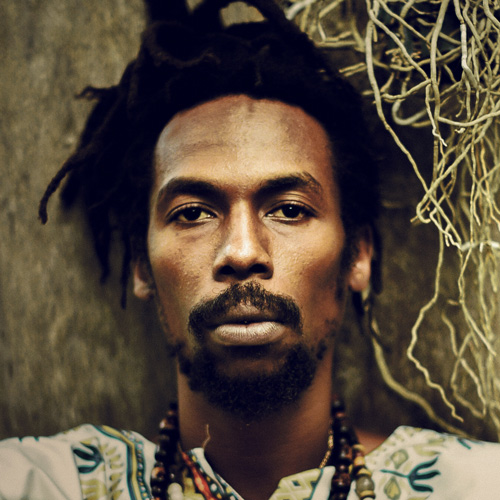 Singer, Songwriter, Musician, Music Producer and Audio/Recording Engineer with more than 10 years experience in the Music Industry, Sadiki Niamke Phillips brings passion, originality and timelessness to his musical creations.

Born in Belmont, Trinidad, Sadiki grew up in a household permeated by the sounds of both reggae icons such as, Burning Spear, Aswad, Steel Pulse, Abyssinians, and Third World; and, Jazz artists like Miles Davis, Al Jarreau, Michael Franks, Leon Thomas, and SunRa. His father, an accomplished bassist both in Trinidad and internationally; and his mother, a Rastafarian educator and spiritual activist were the major forces which spurred his interest in music and African Heritage.

At the age of six (6), Sadiki and his family migrated to Miami. He owned his first instrument (a drum kit) at the age of 12. His stepfather (a talented guitarist who has played for Barry White, Aretha Franklin and Burning Spear) tutored young Sadiki and exposed him to the stage. As an adolescent, he found himself faced with the stereo-typical life of a young black male in America and his family, concerned for his well-being, sent him back to Trinidad at the age of seventeen (17).

Sadiki's return to Trinidad proved the turning point in his life. He reaffirmed his faith and broadened his knowledge of Emperor Haile Selassie I, and Sadiki's musical roots started resurfacing. Holding firm to his vision of starting a reggae band, in 1999 he formed the precursor to BuzzRock, known as 'Jah Band'. Between 1999 and 2004, Sadiki became well respected in the Trinidadian reggae circuit and was an active member of other reggae bands such as 'Bitta Black' and 'Inna Vision' until the reemergence of 'Jah Band' in 2005, now restructured and dubbed 'BuzzRock'.

A talented drummer, self-taught guitarist, keyboardist and bassist, Sadiki has been described as a musical prodigy and the engine which drives many of BuzzRock's creations. Always being a band leader Sadiki has now taken the time to transpose his musical vibrations into performing as a solo artiste; releasing his first solo studio album on June 9th 2017. Sadiki's plans are to perform his current works for as many new audiences as possible in an effort to promote his music; and continue the mission of spreading the words and teachings of His Imperial Majesty, Emperor Haile Selassie I.