Buju Banton Not Released From Prison! Official Release Date: December 8th 2018
01/05/2017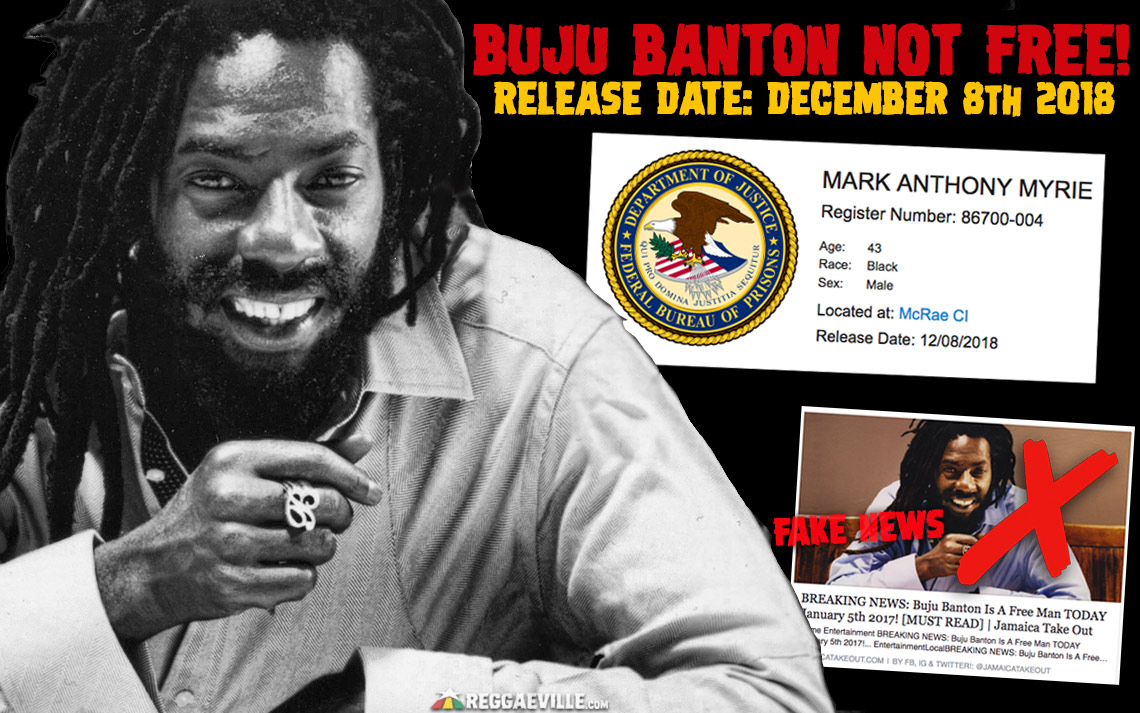 UPDATE March 7th: Please be aware, that the most recent news about Buju Banton's passing is FAKE! Visit the REGGAEVILLE FAKE NEWS WATCH page here!

Even if we would prefer to share some positive news about Buju Banton... we can't!

As a matter of fact Buju Banton wasn't released today. He is still in prison. The official release date is December 8th 2018!

A huge amount of fake news is around since days about an early release date mentioning the specific date of today January 5th. These fake news are spreading like wildfire on all social medias and surely people share it like crazy.

Yesterday the Jamaica Observer headlined Early Release for Buju Banton. The Observer mentioned the correct December 2018 release date and referred to a two months reduction of the sentence. Initially February 2019 was set for Banton's release, but even this fact is not news at all.

Since one year, January 2016, the US Federal Bureau of Prison has listed the 2018 release on their website, which is open to the public. We used the Inmate Locator to confirm it. View the result for the inmate Mark Anthony Myrie aka Buju Banton here:



Watch below one of Buju Banton's last performances in Europe back in 2009. We are looking forward to see him on stage again in 2018/2019!