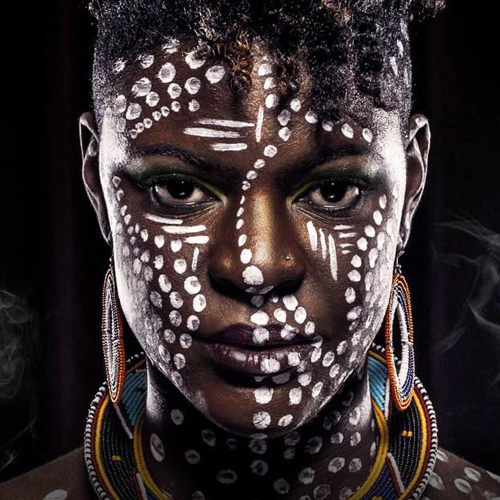 Brina is a new voice of World Roots Reggae Music from Jamaica, an artiste steeped in the sounds and rhythms of her Jamaican culture sharing her music with the world.

Brina and her songs come alive on stage, a truly vibrant and captivating performer her lyrics and music are refreshing and uplifting. When Brina steps in front of an audience, she beckons them to feel enlightened and empowered.

Fusing together elements of her rich cultural and musical heritage using Reggae, Nyabinghi and other musical styles from the global African Diaspora, Brina brings a positive healing message to the world through her songs, singing of justice, equality, liberation, oneness and love.

Brina's songs "Listen" and "Real Reggae Music" have been gaining airplay in Jamaica and around the world. In January 2012 Brina released "Lala Vizuri (Sleep My Little Baby)" sung in English and Swahili, this song gives hope for the suffering babies of the world.

In April 2012 Brina releases her iconic debut album "Under One Sun" which aims to put Roots Reggae Music with a spiritual message back on the world map. "Under One Sun" recorded and produced in Jamaica, features Jamaican legends Toots Hibbert and Sly Dunbar. This album takes you on a musical journey, with the classic sounds of; Reggae, Nyabinghi drumming and chanting, Funky Pop Rock, Dub, African, Latin and Brazilian grooves. Like many classic Jamaican albums embraced by fans of myriad musical genres, "Under One Sun" embraces diverse musical influences, while effortlessly staying firmly rooted in the Reggae tradition. This incredible new album will delight lovers of music and Reggae worldwide and should not be missed.