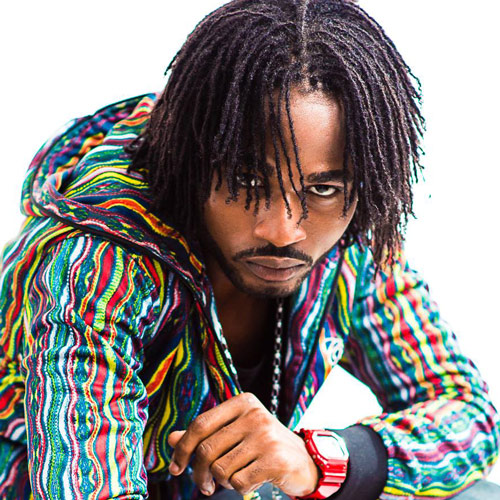 Annexed to his new moniker, the affable singer has severed ties with former management and now operates under his own independent label GGod Records but retains a non-exclusive business arrangement with long-time friend and accomplished producer Stephen 'Di Genius' McGregor of the Big Ship camp.

Emerging on the scene over a decade ago, Bramma has overcome many perils and broken a plethora of boundaries to achieve commendable levels of success touring extensively with sojourns in Africa, Europe, North America, and the Caribbean, thrilling the hordes along the way. His efforts have not gone unnoticed and have seen him nominated for artist of the year, entered major music charts as well as awarded for his contribution to the Jamaican Music Industry by his alma mater Calabar High school in Kingston.

After his return from a Caribbean and North American stint in 2014, Bramma Di Gorilla embarked on an island-wide tour blanketing each parish with his brand of music as part of Radio Jamaica (RJR) Cross Country Invasion, a move that further established him as a household name across Jamaica.

In 2015 Bramma Di Gorilla successfully released his first body of work, the One A Day EP, with a concept reflective of how his days were spent at that time. The EP received full endorsement by several of his colleagues including Dancehall icon Bounty Killer who commended Bramma for his work as well as I-Octane, Chino Mcgregor, Jahvinchi and more. From the One A Day EP six (6) of seven (7) tracks were video premiered on Reggaeville. The Jamaican recording artiste went on to release other tracks such as Jasmine, Bruk Life Nuh Fit Me featuring UK based Dertee, Do You Remember and Psalms that made favourable impressions on his fan base. One A Day EP has left an indelible mark on fans especially in the UK and Jamaica.

January 2019 Bramma relaunched his career as an independent artist operating under the label GGod Records and manages contemporary dancehall artist Krvcial. He released several tracks to include a playful, comedic track entitled Stevie Wonda on the Silent Ocean riddim, Delilah on the Limited Edition riddim, Wine and Show It produced by Tvchpoint Music and Producer Ben Ford, Stay To Myself produced by Sweet Music Productions and DJ Smurf, Enemy, Talk To Mi produced by Riddim Force Records and Wul It Out produced by DJ Smurf.

The G.G.O.D. Record label boss promises an all reggae debut album in the fall that will feature popular reggae icons Anthony B, Luciano, Gramps and Peter Morgan (Morgan Heritage) and, I-Octane. The album is a production of Riddim Force Records and will be distributed by VP Records.