Review
EP Review: Blessed - New To You
06/01/2021
by Gardy Stein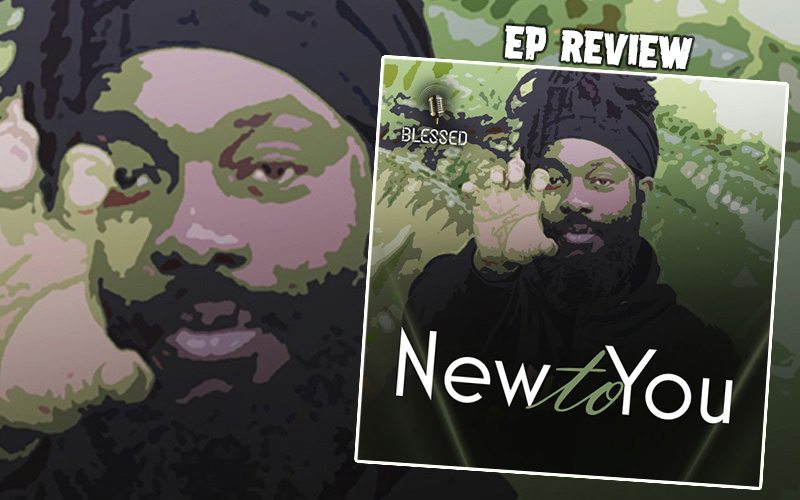 When was something completely new to you for the last time? A new sight, a new taste, a new person, a new place, new... music? Peter John Skinner aka Blessed will grant you that latter experience, introducing his aptly titled EP New To You, fresh off the Iron Baloon Records press.
From the calm rural beauty of St. Thomas to the buzz of Canada's urban metropoles, Blessed has shown remarkable growth over the last two decades, improving his vocal and songwriting abilities and gaining several Juno award nomininations - and wins! Compared to his debut Blessed in 2010, the current work is more mature, more focused and overall better in quality (although two or three tracks of the former release would definitely deserve excavation and makeover).
The EP both opens and closes with the powerful Black Man, a #BLM anthem to empower the black community, but also to harshly critizise both the racist system and the way some brothers were broken by it: "now we rob and kill ourselves, deceive and abuse our women...". While the original track (produced by Jumpshot Records) is a banger already and has some colorful visuals out, too, the remix featuring Bushman is a true gem. This artist's unique vocals add a depth to the track that guarantees goosebumps!
Blessed goes on to impress with further reasonings in Teach The Youths and The Question, both carrying important messages. While the former appeals to our obligation to educate the next generation ("wisdom and knowledge is free"), the questions asked in the other track are "What's it all for?" "Where do we go from here?" "Is there a heaven paved with streets of gold or a hell for the wicked souls?". One possible answer given by the artist is "the gift of life is for living", but you'll certainly come up with others as well - feel free to share them in the comments below!
With Grammy-award-winning producer Walshy Fire, a true celebrity is on board as well. He signs responsible for Herb Dream (obligatory Ganja-tune: check!), and the beautiful Money Dont Grow Pon Trees. Recorded on the Thanks For Life Riddim, the latter tells the touching story of John, a Jamaican who wants to "mek a better life fi himself in a foreign" and works hard to fulfil the expectations of friends and family, but is almost capitulates in the face of all the difficulties. Both tracks were recorded in collaboration with the LA-Roots-Reggae-Band The Expanders, who bring a sweet organic, analogue flow to an otherwise very digital release.
Speaking of... Emergency definitely has that digital element, as well as Dancehall Vaccine, which rides a computerized version of the Bam Bam Riddim. Blessed brings out his gyalist side here, playing with the double meaning of injections and ting. Another lady's tune, but much slower in riddim and cleaner in message, Wata Pumpy is a love declaration to the singer's empress. A fine roots skanker, the warm instrumentation and especially the harmonies sung by Twiggy Marie Gittens-Elliott are a joy to behold.
New To You is a versatile contribution to this young summer, and Blessed is definitely an artist to watch. May concerts be soon possible again to hear these tracks live!
---
Release details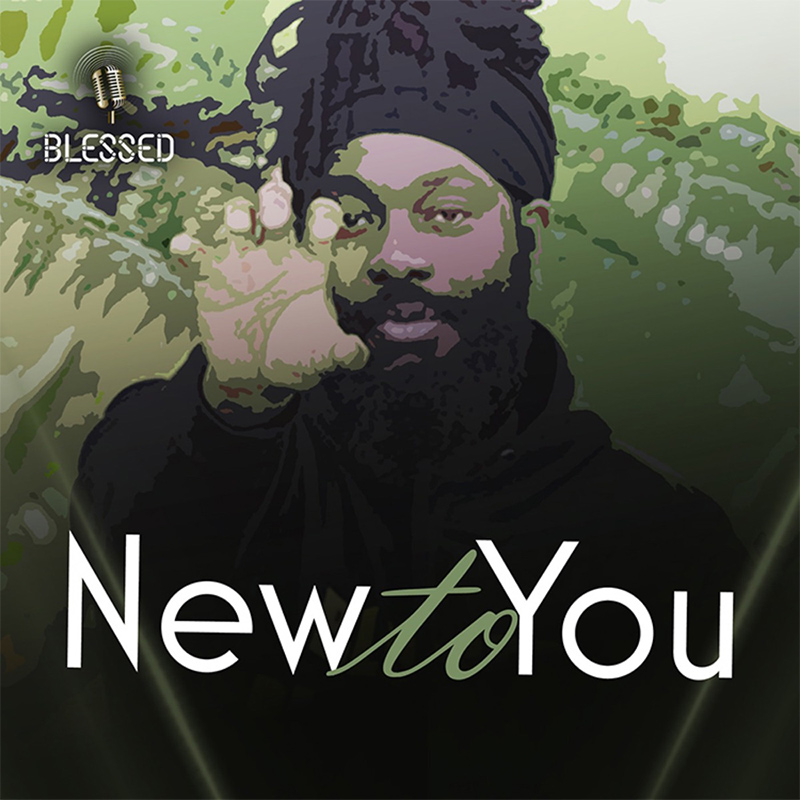 Blessed - New To You
DIGITAL RELEASE [Iron Baloon Records]
Release date: 05/31/2021
Tracks
01. Black Man
02. Teach The Youths
03. Herb Dream
04. Dancehall Vaccine
05. The Question
06. Wata Pumpy
07. Money Dont Grow Pon Trees
08. Emergency
09. Black Man Remix feat. Bushman
Featured artists
Bushman