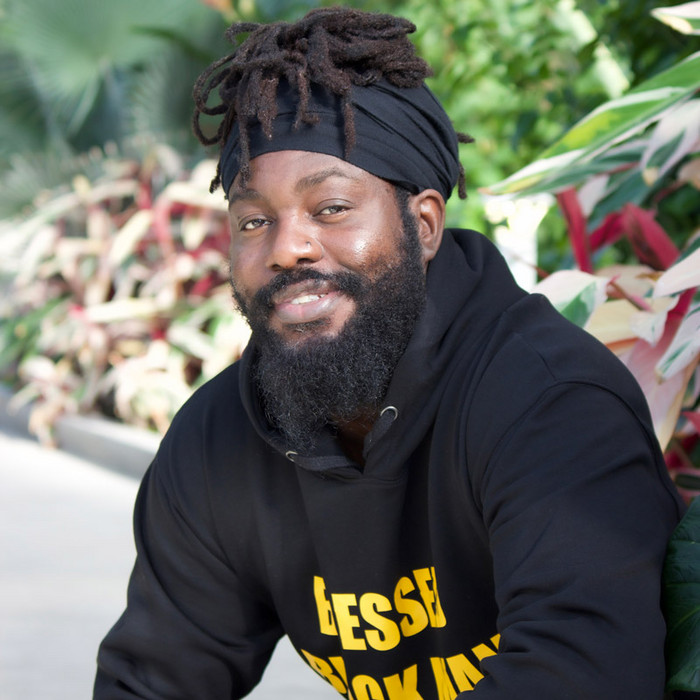 Blessed was born in the small parish of St. Thomas,Jamaica, island of reggae, sun and fun.From an early age he exhibited musical talent, first for family and friends, soon followed by appearances in school sponsored musical dramas and the church choir.
By the time blessed immigrated to Canada at the age of twelve, he was already writing his own songs. Shortly after commencing high school, Blessed was introduced to the sound system RED FLAMES, and did his first recordings in the form of dubb plates and DJ specials. In 2002, he received critical acclaim for his break-out international urban hit LOVE (African Woman), which earned him a JUNO for Best Reggae Recording.
This single, produced by Firehouse Crew charted in the number one position in many key reggae markets including Trinidad, Germany and Canada and peaked at number three on IRIE FM radio in Jamaica. The single rated highly on FLOW 93.5's TOP 50 Requested songs for the year 2001.
In 2002, BLESSED also won a UMAC award for Best Reggae Recording with the single Can't Say NO More.Blessed was nominated for a JUNO awards in 2003 for SMILE and 2004 for the single Empty Barrels Featuring Kardinal Offshall. Blessed went on to win a UMAC award for Best Reggae Recording with Empty Barrels in the same year. Blessed has recently won the JUNO and UMAC award for Best Reggae Recording in 2005 with Reggae Time.
He received another Juno nomination in 2007 for Final Road under the Explorer Universal label. He's been nominated 9 times in the Juno's best reggae recording category and has opened for artist such as Lauryn Hill, Beres Hammond, Rita Marley, Alton Ellis, Gregory Isaacs to name a few. Blessed recently headlined at the Jamaica House in Whistler B.C for the entire month of february 2010 during the winter olympics.
His new number 1 single "Reggae is Her Name" is creating a big buzz on the local radio stations in Toronto his song (Rise and Shine) with legendary singer Tarrus Riley is also created a big buzz in for song 2015 He was nominated for a Juno for best reggae recording in 2017 for song Cry every day and 2018 for song Hold up slow down and 2019 for the son Money Don't Grow Pon Trees produced by Grammy Awards winner Walshy Fire. He's currently working on several projects and is in high demand local and international.