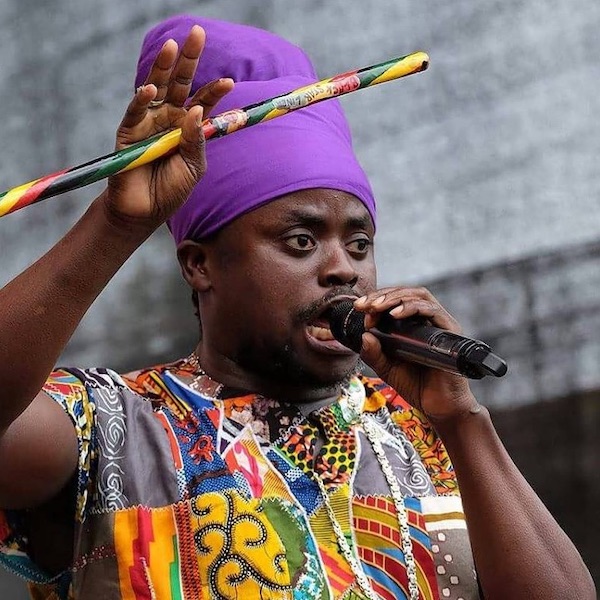 Growing up on the streets of Ghana, Prophet endured a poverty-striken childchood.
Music, he concluded, was the only way to escape the tough life on the streets. Prophet has played in over 30 countries, appearing in festivals and nightclubs in countries as diverse as Switzerland, Jamaica, Ghana, Belgium, Sweden, Germany etc.
He released his debut solo album No Pain No Gain in February 1998 with his backing band, the Thunder Strike. It was not until the release of Legal Stranger in 2003 that Prophet gained national spotlight. In 2007, Prophet's "Doubting me" was named best reggae song of the year at the Ghana national Music Awards, helping him earn international acclaim as, for the first time in his career, he visited the Netherlands and Sweden where he played at various festivals including Oland Roots, Irie Vibes Festival and Afrika festival Delft.
He has worked and collaborated with various international reggae artists including Rita Marley, Pliers, Don Carlos, Yellowman, Steel Pulse, Lucky Dube, Alpha Blondy, Buju Banton and Dean Fraser, who produced the song called "Good Feeling" the highlight of Black Prophet's 17-track, 2011 album 'Tribulations.' The album features a duet with reggae icon Capleton. Black Prophet new release ''Stories of Life '' was released 16th September 2016 0n VPAL MUSIC.