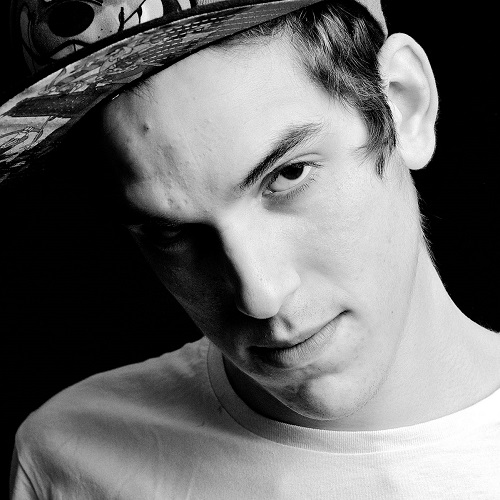 French MC with several influences, Biga Ranx began in the reggae world at the age of 13. Influenced by Jamaican culture, he draws his inspiration from many artists such as Super Cat, Alton Ellis and Vybz Kartel. Then he discovers the universe of American productions and finds he quickly his own style mixing reggae and hip-hop.

This is his Jamaican travel which truly marks the beginning of his career. There he frequents studios and records his first tune along side Ninja Ford. His stay inspires him, even when he sings on new productions Biga*Ranx keeps this singjay side mixed with skill to a soul singing.
In 2004 he creates the Bandalero Sound System and criss-cross France with DJ Atili and sometimes with the steppa group Ondubground. Later Biga*Ranx works with an Austrian DJ Governor General Rugged to create the groupe Mus Bus which is influenced by hip hop and dancehall. Then he manages to make a name for himself in the French scene between clashes and sound systems. He is as comfortable with a DJ or a group. Biga*Ranx learns quickly and shine on the stage.

Afterwards he stays in London to improve his English and discovers the multiplicity of the UK scene through a lot of musical currents such as drum'n'bass and dubstep. The passion for these musical currents develops a crossover style in these productions, which shows the beginning of a musical maturity. More and more musically open, Biga*Ranx chooses unexpected compositions and adapts himself to them with a bewildering easiness.
After that, shows will follow over and over again. In 2006 Biga has surrounded himself on stage with several artists such as Sizzla, Gentleman, Horance Andy, Afura, General Levy and Steel Pulse. Each of is appearance is noticed and reveals the potential and the ease of the young prodigy while he is on a stage.

In 2008 he meets the Jamaican singjay Joseph Cotton who gave the pseudonym "Ranx" to the young Biga, which symbolized his entry into the major league. With him he broadcasts his first video on Youtube creating a real buzz. Quickly noticed by people on the internet, his fame grows up and go past French borders. The videos "Air France Anthem" featuring Joseph Cotton and "It's A Shame", recorded in Lootayard studio, count nearly a million views.

He is fast acclaimed all across Europe and lives come and go from Rome to Madrid and Montreal to Copenhagen and Lisbon. The 22-year-old MC already scoured more than 200 stages and has a reputation second to none. The release of his first album will confirm how highly we think about him.

2011 is the maturity year for Biga*Ranx, because he asserts himself as a true artist by joining the record label X-Ray Production, joining as well artists such as Danakil, Elisa So Brasil, Noble Society and General Levy. Along side his new team, Biga*Ranx launches into the realization of his first album untitled "On Time" which will be available for fall 2011. Modern and eclectic, this album is a nice surprise to discover!