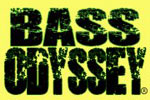 BASS ODYSSEY Sound System is the home of Jamaica's best deejays & selectors. "Our musicians are trained to be best of both worlds in the sound system industry; and continue to captivate music lovers around the globe with the unique juggling and clashing of Reggae and Dancehall music."

'From way out in the country' Bass Odyssey hails from the hills of St. Ann, also the birthplace of Reggae icons Bob Marley and Burning Spear, to represent Jamaica on a global scale. Arguably the most popular sound system, it is most respected and continues to dominate the Jamaican music arena after 23 years. Having won several sound clash titles over the years, most recent of which include War Territory 4 (Italy 2012), Sound Fi Dead (New York 2011), Guinness Sounds of Greatness (Jamaica 2010); Bass Odyssey is known as the 'World Champion Sound'. In addition to sound clash appearances, Bass Odyssey has weekly performances around Jamaica, frequent in the Caribbean, United States and South America as well as tours in Europe, the United Kingdom, Japan and Canada. Also, increasing demand should result in tours of Africa and other lands in the near future.

Bass Odyssey is widely recognized for their vast collection of dub-plates and specials, ranging from icons to current hot-steppers, used to deliver their renowned hardcore juggling style.
"The Legacy" started in 1989 by Keith Walford, has produced Legends in the arena; among them Kevin 'Squingy' Bennett (1972- 2009). The current team boasts a host of young talent who continue to play music "zee original Bass Odyssey style" of mostly dub-plates and specials; Worm, Damion, DJ Keithy Keith, DJ Lexxy , DJ Dwayne, Country Speng, Villy, Bishawn, Harry D and DJ Rat. Former members include Squingy, Glamma G, Tinner One, Lenny, Dj Mark & Skinny.

Bass Odyssey strives for growth, versatility and creativity in the music business. "We are on a mission to take Jamaican music and culture to the world; blessing up people with a truly natural vibration".