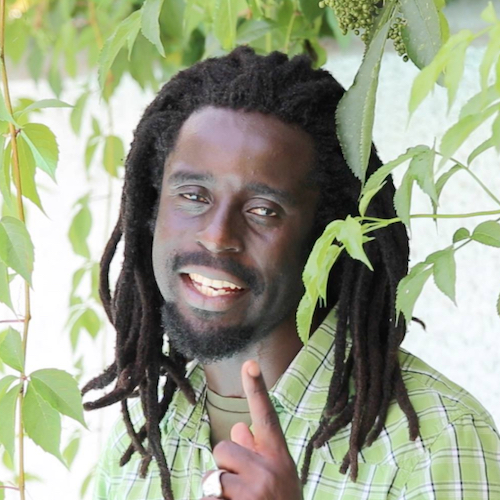 Born January 2, 1979 in Dakar (Senegal), reggae singer Ashraff Thirty discovers his passion for music from an early age. His first steps were guided by his father, a great music lover and passionate in reggae. That's where artist receives very early the first few musical influences through his fathers' collections of the "king of reggae": the legendary Robert Nesta Marley aka Bob Marley, Peter Tosh, Jimmy Cliff.
In 1993, he made his first approach to hip hop music with his childhood friends. He made his first debuts in Dakar, his hometown and then across the Senegalese territory. His trip to Italy triggered his true passion toward the reggae music.
In 2006, he was named best player during the contest of Lucio Battisti Great Talent in Rome "Musica controcorrente"
In 2007, he formed his first reggae group with Italian musicians is called "kayamama reggae evolution "
In 2008, he released their first demo called "Tambali" which means beginning in his native language "woloff". This demo was characterized by an interpretation of six famous Bob Marley songs.
In 2010, with the kayamama reggae Evolution, he clinched the second place in another big Italian contest "EMERGENZA". The finally was held at the ALCATRAZ, one of the largest room-concert in Milan.
In 2013, he released his first album "On The Way" followed by a tour in the Italian territory that resulted in a resounding success.
In 2014, his group '' kayamama '', was among the 3 best reggae bands on the Italian territory through the assistance of the great festival '' rototom sunsplash ''.