New Single & Video... Apple Gabriel - No Equality
03/23/2021 by Reggaeville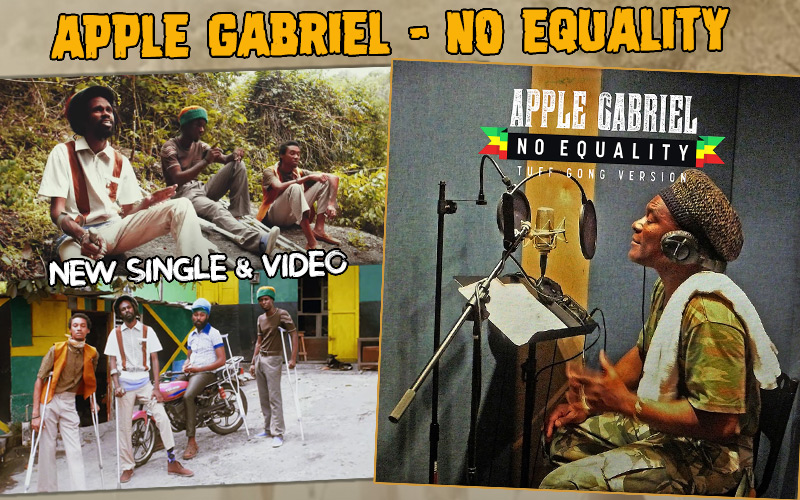 Last year on March 23 Apple Gabriel passed away. Read our news here. Rest In Power!

In tribute to his passing, JahSolidRock Music released today a new version of Apple Gabriel's song No Equality and an accompanying video [watch below].
The song originally released in 2010 was re-recorded at famous Tuff Gong Studio. The video, directed by Sherkhan/Raatid Magic Films is an amazing tribute to Apple Gabriel and Israel Vibration.
The visual concept brings you back to the early years of Israel Vibration. Starring as Apple, Wiss and Skelly you will see some familiar faces: Runkus, Leno Banton & Spade!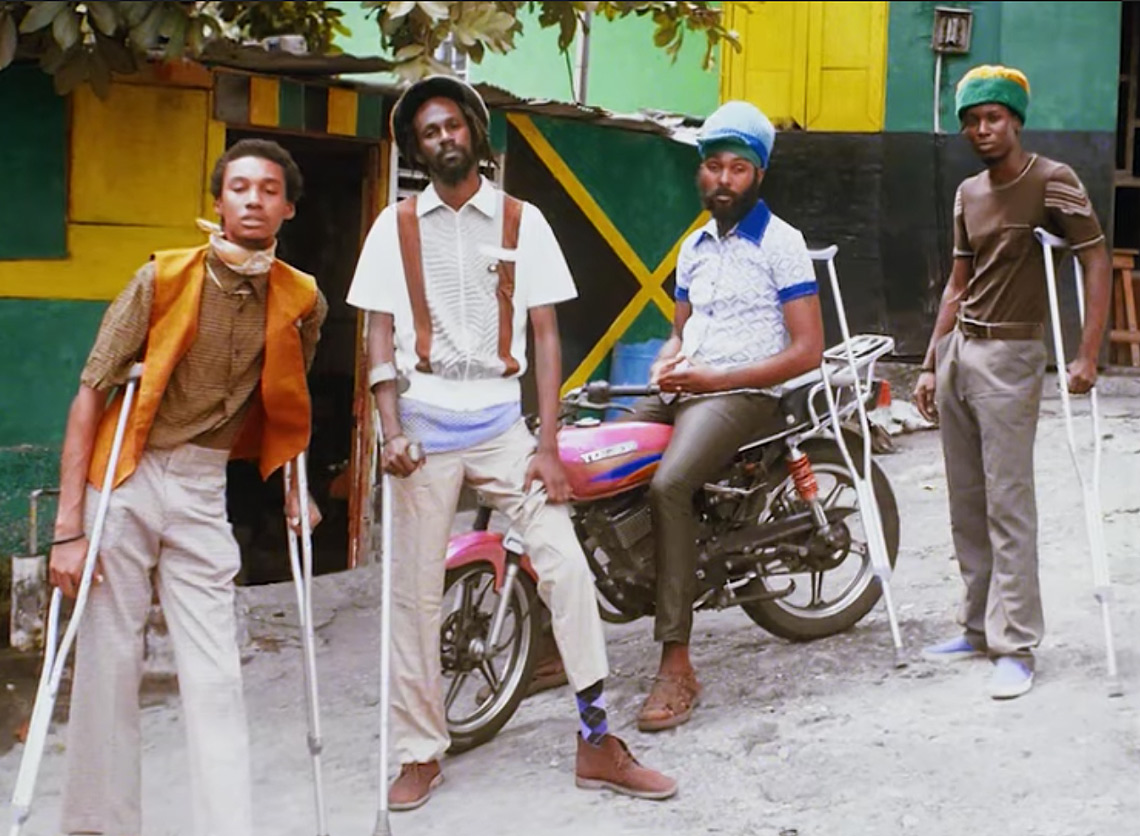 See below JahSolidRock Music's official text and the full credits for all details about the single and video:
"It has been one year since the world has lost one of its most talented and gifted reggae singers, Apple Gabriel, one of the founders of Israel Vibration. We feel honoured and privileged to have been given the chance to work with Apple in 2010 on his critically acclaimed solo album Teach Them Right. There where plans for a follow up album but they unfortunately never materialised.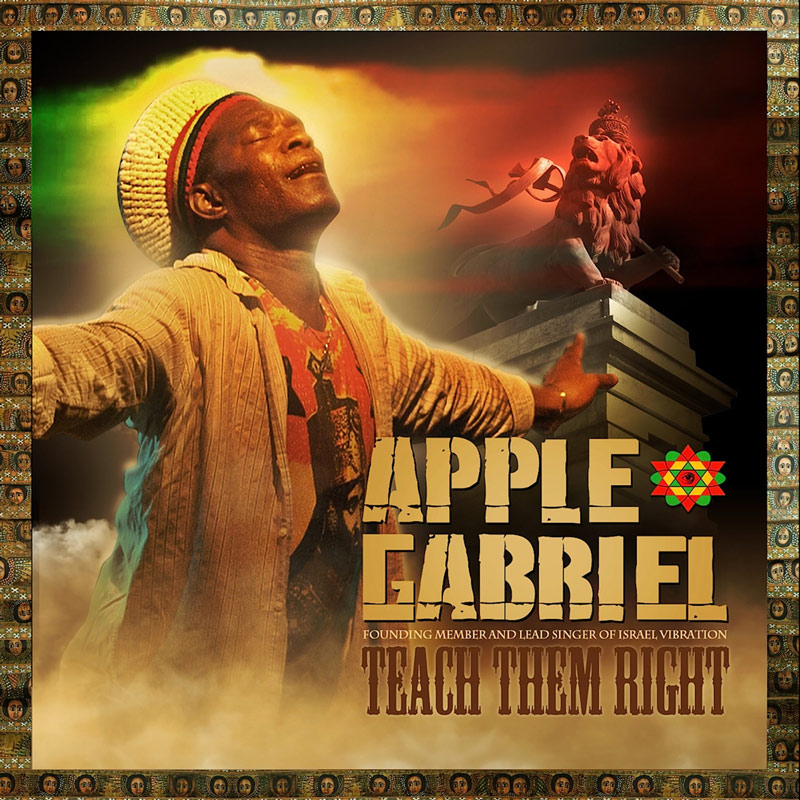 As it was in the beginning so shall it be in the end. Israel Vibration made some of their best music in the Tuff Gong studio in the early days. We went back there to work on this special musical tribute together with the Tuff Gong All Stars and with a contribution from sax maestro Dean Fraser. We recorded a brand new version of No Equality, one of our favourite songs from the Teach Them Right album. A solid roots tune full of cultural vibes, capturing the soul of Israel Vibration's early releases. The song is accompanied by a video that shows the story of the early beginnings of Israel Vibration as told to us by Apple. Long acapella shows on the streets of Jamaica to make some money to survive, before the band went on to become one of the most successful and influential roots harmony groups in reggae history. Rest In Power Apple Gabriel, your music will live on and continue to inspire many generations to come."
CREDITS
Executive Producer: Ras Denco
Produced by Ras Denco and Marc Baronner
Mixed by Marc Baronner @ Bass Galore Productions (Leiden, NL)
Recorded @ Tuff Gong (Kingston, JM)
Musical director @ Tuff Gong: Mario ''Djeynah Delbety'' Delbe. Engineer: Roland McDermot
Mastered by Wouter Brandenburg/Brandenburg Mastering (Amsterdam, NL)
Video directed by Sherkhan/Raatid Magic Films
Graphic design single release by Danny Creatah - World A Reggae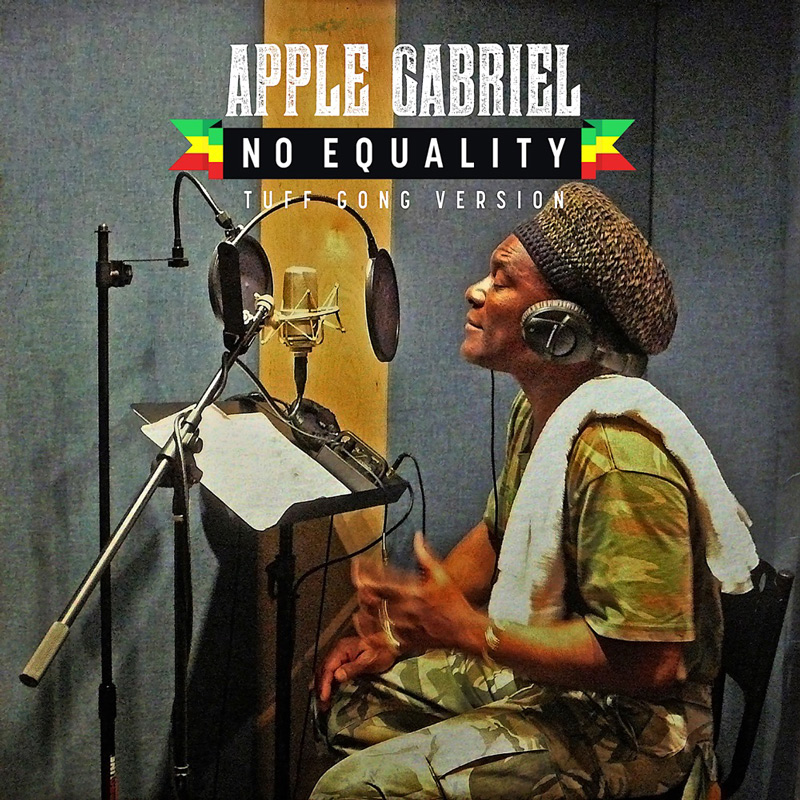 Apple Gabriel - No Equality (Tuff Gong Version)
(A. Craig/ M. Baronner, M. van der Gaag)
(Tuff Gong arrangement: M. "Djeynah Delbety" Delbe.)
Kirk ''Kirkledove'' Bennett: Drums
Jason Arthur Welsh: Bass
Garth ''Duckie'' Forester: Guitar
Marcus Hillman: Guitar
Andrew ''Stringy'' Marsh: Piano, Organ
Marc Baronner: Percussion
Dean Fraser: Sax
Okiel McIntyre: Trumpet
WATCH THE VIDEO HERE: