Alpheus - The Light of Day Interview
03/26/2018 by Angus Taylor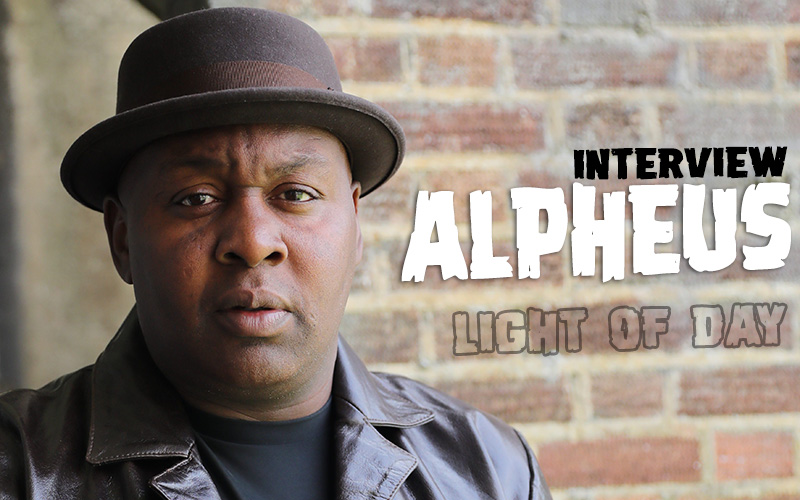 London-born ska, rocksteady and early reggae evangelist Alpheus releases fifth album Light Of Day on March 26th. It's his third project with Spanish producer and forensic music historian Roberto Sanchez – a partnership formed when Alpheus decided to swear off singing modern reggae in favour of sixties rhythms. Like its predecessors, From Creation and Good Prevails, Light Of Day sounds sure to be voted one of the critics' favourites of 2018.
Unlike those two albums, however, all the rhythms are completely original compositions. And there is a lot more fast paced early reggae – what Alpheus calls "jeggae" – in tribute to the beat's formative years when it was as athletic and danceable as the ska.
Angus Taylor met Alpheus in London for this exclusive interview about the new record. In addition to Light Of Day, they went into detail on Alpheus' '90s debut as the last singer to be signed to Coxsone Dodd's Studio One records in New York. They also talked about Alpheus' first ever gig with a live band in his home city - appearing alongside Studio One legends Doreen Schaffer, Otis Gayle and Lone Ranger at the London International Ska Festival on March 29th.
Where in London were you born?
I was born in Chelsea. Saint Mary Abbots Hospital. That's why I'm a Chelsea fan! My mum and dad were based in Cricklewood, where we lived for most of my childhood. The name of the area is Dollis Hill. That's where they settled.
When did your parents come over from Jamaica?
My dad came over in 1945 as a British soldier to fight in World War II. Jamaica was a colony still and they used all of the big strong men to fight in the war. He came over when he was 17 years old. He met my mum around 1960. She came over that year. She worked for the ambassador of Jamaica. She was the housemaid and their cook.
Which part of Jamaica are your parents from?
My dad always talks about this place like our family owned it. It was called Happy Grove in Portland. And my mum is from Manchester. But any time you ask them they say they're from Kingston! (Laughs)
So how did they meet?
My dad was a dry cleaner by trade and he was a delivery guy in the van. So one day he had to go to the ambassador's house with some dry cleaning and who came to the door? (Laughs)
Your dad came over to serve his country. Did your parents feel welcome here?
Yes. My dad loved England. He said they had closer ties with the Irish because there was a lot of racism and they suffered the same discrimination. We had a lot of Irish friends. But I never got a sense from him that he had any remorseful feelings. He saw himself as British in the end.
The music you have devoted recent years to singing is from the same era that soundtracked your parents early time together in London. How did music impact their lives at the time?
As Jamaicans, music is just part of your staple diet. My mum and dad played music every day - especially Sundays. Sundays was rice and peas and music. And just before Mum started seasoning the chicken and getting the rice ready and grating the fresh coconut she would put on a John Holt album 1000 Volts of Holt, or Marcia Griffiths. So we were indoctrinated into ska and rocksteady. We had an old 'gram made by Decca that was also a dressing table or side cabinet you put the drinks on. It had automatic player so you'd just press it and the needle would go over and touch. It was brilliant man.
Like all sensible people, you were inspired by the music of Sam Cooke. Can you tell me about first seeing him on TV?
It must have been just before high school age because my friend Lee loved Sam Cooke and we were listening to him at the same time. We must've been 11 years old. We were sitting down and, let me tell you man, I heard him sing that song I'm In A Sad Mood Tonight and it just touched me. Every time we would go inside my friend's dad's van he would be playing a red Sam Cooke tape. I'm really a Sam Cooke guy. I loved his velocity and resonance. A lot of people have got to realise he was one of the first singjays. If you listen well to his art, he singjays a lot. If you listen to parts of Chain Gang all of the words are shortened, they're not elongated, he's really chopping it up.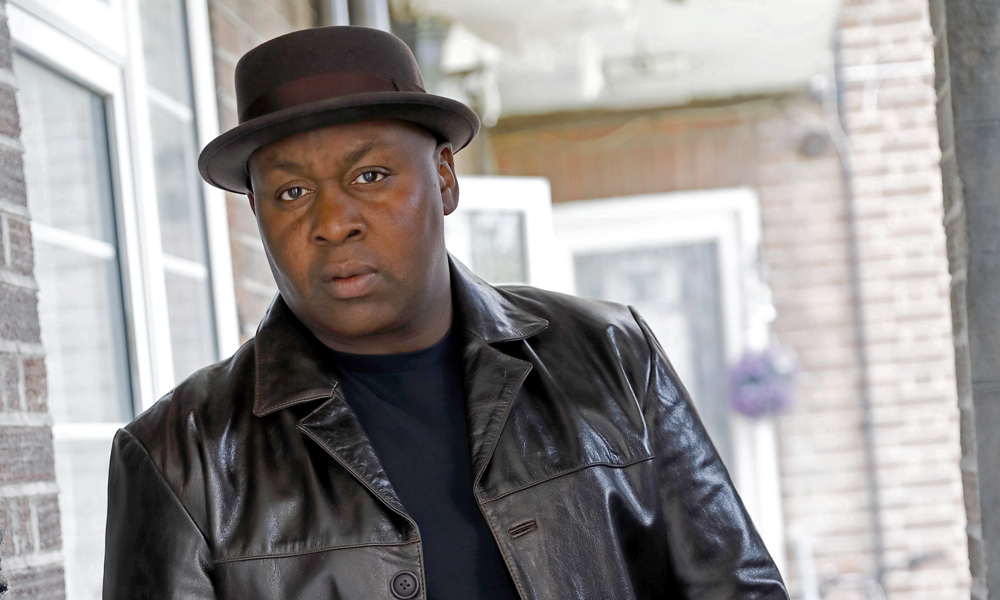 Which brings me to my next question. What was your first sound system experience?
When we were at school in the 80s at William Gladstone High School everything was about sound system. In those days everyone wanted to emulate Saxon Sound. Even now when I say Saxon I get goose pimples. They inspired us. My first experience was a sound in school called Embassy. Just a few mates. We used to go into the music room and chat lyrics and try to be Philip Levi.
So your first experience on the sound was being a deejay?
Yes. I wasn't a singer. I was just doing the deejaying because it was the in thing and you could get the girls! I was never seen as a singer but I did sing and deejay. At that time Frankie Paul had a song called I'm Missing You. It's my favourite Frankie Paul tune so when they used to play in the dances I used to try to sing along with it and when it would go into the version I would deejay a bit.
So when did you realise you were a singer?
When I used to work as a carpet fitter for about 20 years. When we used to ride around in the van I just used to mess around singing and all the guys were like "Just sing a song, man" and we'd sing on the way home. That was when I realised I could sing a bit. But then I went to the States to live there and I had a son who died. My very young son died at 18 months old and it really broke me up. At the funeral I started singing. And since that day I've been singing.
What happened to the sound system thing? Why did you put that aside?
I didn't. There was always a sound. It started with Embassy when we were in school in about '82. Then we moved onto Trench Town Rockers which was also just a little local sound. The sound evolved into Kenyatta sound with a few other guys from Willesden. But it was just little sounds. We were never at the magnitude of Saxon. Everybody wanted to be Saxon. And after that I just got in to the working life. Every now and again the sound would play out and I would hold the mic. It wasn't anything big. I had absolutely no feeling or desire to be a singer. It was just misfortune that brought fortune.
So it was the carpet fitting business that took you to America?
Yes. I went to Washington on holiday where my auntie lived and met with a carpet fitter there. I'll never forget him. Patrick Bruno. I was really into my job so I said "Right, I'm going to come back". I liked America and I had family there so I tried to be a carpet fitter there. It was hard but I did it.
So was it meeting with the singer Tony Brevett in the USA that brought you into the business?
Yes. I went down to Florida to see my best friend who had a sound and played on a radio station called Mix96FM. I needed a break after my son passed away so they said "Come down and stay with us for a while". They knew I used to sing when I was young so they said "Just go in the studio and do some jingles for us". I was just fooling around and Tony Brevett was there.
He said "You can sing, you know?" I said "Really?" Because I was just hanging out, just get trying to get over my bereavement. He said "When you come to New York link me and come down to see Mr Darden". I said "Mr Darden?" Because I couldn't understand. He was talking real strong Jamaican.
When I went to New York I didn't know I was going to meet Mr Dodd. I went down on the J train to Fulton Street, went down the steps and into Studio One, and waited for Tony to come. Tony came about half an hour later and said "This is Mr Dodd". I said "Who?" I was in the shop, hanging out with this old gentleman, chilling waiting with me for Tony Brevett and I didn't know it was Mr Dodd! He was so cool and so natural and normal.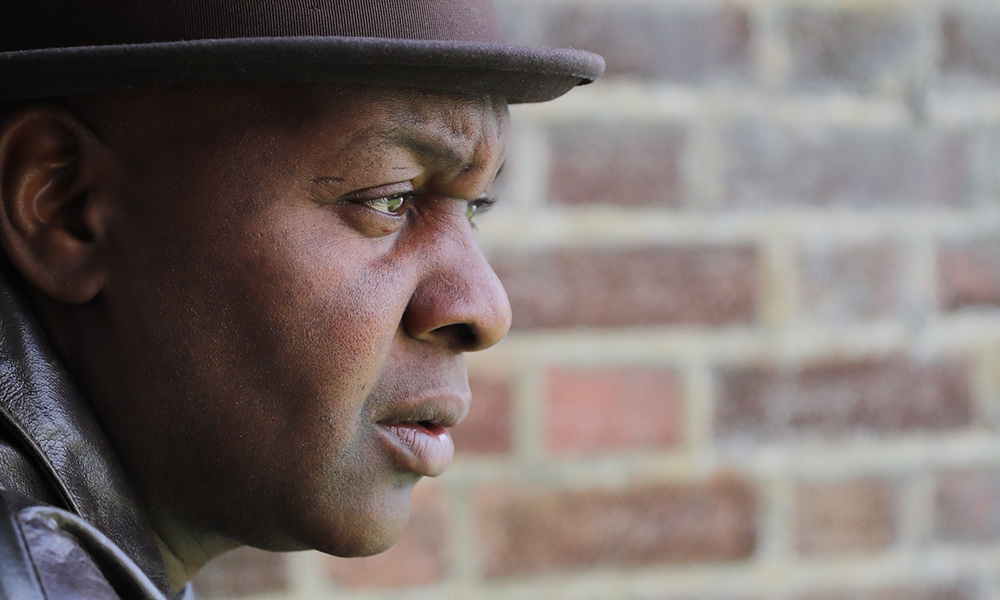 So did Tony say "Sing for Mr Dodd?"
Yeah. Well it was actually Randy Phipps who was the engineer at the time for Studio One. A really talented engineer. He just put on a rhythm. At the time Glen Washington and J D Smooth and Half Pint were working on their albums there. Those tapes were out so they put out the Tingaling rhythm. And they said "Just go and sing on that." I said "Oh my God! I've never done this in my life!" I wrote a little song about my daughter who came to America and left at short notice. The song was called Why You Going To Leave Me? I just changed it into a love song so it could be a topic that a lot of people can relate to.
I sang Why You Going To Leave Me and they didn't like it. Randy Phipps said "Nah", Mr Dodd said "Well…" and I said "Let me come back tomorrow". So he said "Alright, go home write the song up and come back in the morning". I'd never written a song in my life so I stayed up all night. I got there in the morning and I think it took about nine hours to voice that one song. I did most of the harmonies myself and J D Smooth came in too with his great voice.
And they said "Yeah man, that tune good". But it was a lot of work. Randy Phipps was really good at teaching you how to write, construct songs, the melody, how to be symmetrical with the verse in the patterns. I learnt a lot of my song writing from Randy Phipps.
And what did Mr Dodd teach you?
Mr Dodd taught me to be very calm and collected, thoughtful and patient. To me Mr Dodd was like a psychiatrist. I'd say "I'm not sure about that song" and he'd say "What's it about? How do you feel?" He taught me how to go inside myself.
You recorded your first album Quality Time there. What do you remember about that?
I remember singing I Wish You Were Mine when it was about 100 degrees in the summer in 1997. No releases came until 1998. I sang I Wish You Were Mine in about two takes. I don't know how I did it. The song was actually written by Randy Phipps but they credited it wrong and put my name there. I just remember the sweat and the big microphone. Bob Marley's microphone that he sang Simmer Down into that Mr Dodd brought it to New York and everyone used. I was singing into this big silver microphone and I had to stand about 10 feet from the mic because it was so powerful. And They put a piece of tape down and if my toe went over the tape they'd say "Step back, step back!" Every time I hear this song I remember that sunshine.
Who selected the rhythms for your album?
90% myself. Because I was a music man. I understood about rocksteady. I was from the era as a child. Some of the rhythms I chose were ones I loved. Like the Your Love rhythm which is Larry Marshall, my good friend, rest in peace my brother. It's still my favourite rhythm until now. And if Mr Dodd could feel my voice on it he would say "Alright go on it" but if he didn't feel you he wouldn't let you do it. Or he'd let you do it and just keep the song on tape. (Laughs)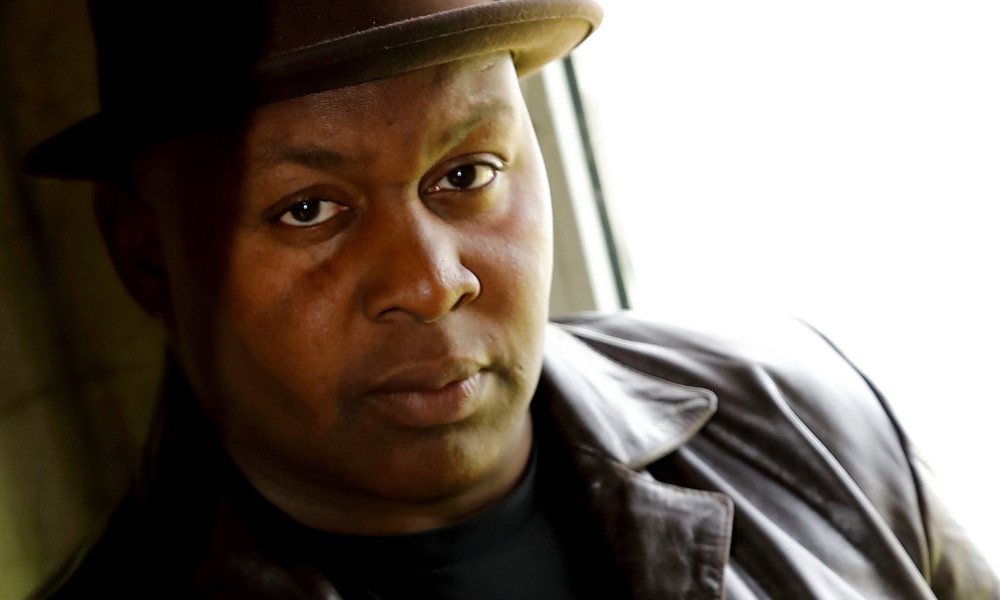 I'm guessing there must have been a lot of people passing through. In the last Reggaeville interview you said you met Dennis Brown and he gave you the formula for writing songs. Who else did you meet in that time?
I feel really silly because I met some people and it's only now that I realise they were some serious people! Someone who was at the shop nearly every day was Roland Alphonso. And I didn't know about Roland Alphonso! I was young and I didn't really listen to instrumentals. When we'd turn up to work we have a shot of rum each, that was standard. Mr Dodd would just go under the table and bring out his rum he just got from Kingston and we'd drink with Roland Alphonso and Lester Sterling. I was thinking "These are just some old guys. I just want to go in there and do my album". (Laughs)
Lester Sterling was a really nice guy, Lloyd Brevett came along, and while I was doing the album we saw Johnny Osbourne a lot. He'd be sitting there when I was riding the Smile rhythm with a song called Mrs Right from the first album like "Yeah man, nice one". Glen Washington was there all the time doing his second album. He was so smooth and nice.
So did Mr Dodd pass away while you were still working with him?
Yes. That's what happened. Because he was going to release another single of mine. He was going to release Nothing Can Stop You on single. But he never got around to it. Mr Dodd was always a bit lethargic with the releases and he would pick his time. I was going to go back there and do another album because I saw it as my stable. But it didn't happen mainly because he wasn't there. I'll always be a Studio One artist. I'm really proud of that. At the time he passed away I'd already come back to England. I was here when I heard he died. It was really horrible. Because me and Mr Dodd had a really good relationship. He treated me like his own son.
How did you start recording with Special Delivery in France?
I met an intern working at Heartbeat records who released the first album called Antoine Bousquet. And he introduced me to Jean Philippe Greve of Special Delivery label so I made songs with Jean Philippe and he has become like a brother to me since. I've known him for just under 20 years.
In this period of time you sang on modern rhythms. You released your second album Everything For A Reason in 2007.
Everything for a reason - a statement I use a lot. I was just trying to be one of the current artists like Lukie D, Singing Melody, at the time those guys were really hammering it nice. I was still doing rocksteady and ska but newer style with newer methods of making the rhythms.
So why did you decide to stop singing on modern rhythms? Did meeting Roberto Sanchez spark your decision or had you already decided?
At the time, Sugar Minott was in England trying to re-launch his Youthman Promotion label. He gave me a Studio One rhythm and I did a song called Can't Deal With This that went on the Everything For A Reason album. I voiced it in East London where he was based at the time. Sugar Minott said "You should always sing on rocksteady and ska. It's your thing and that's it". And I said "Alright that's it!"
Then just at the right moment in 2006 I met Roberto Sanchez because of Sergio Marigomez from Heartical Sound and a guy called Nano Bravo from Beat Vendors band in Valencia. I went down to do a show, they mixed Beat Vendors band with Lone Ark Riddim Force and that's how I met the genius and maestro Roberto Sanchez. And since that day it's been the best thing that happened to me. I've got goose pimples talking about it.
After we had done a show in Bilbao we had to drive back to Santander, just me and Roberto in the car. I had to take the plane to go home and he said "Let's stop at my house a minute". He played some rocksteady from Phil Pratt. A rhythm called Dirty Dozen - the original. He said "You know what Alpheus? I can build that rhythm". I said "Yeah?" And he built the rhythm and sent it to me about a week or two later and I was bowled over. It sounded like it was made in 1968. And since that day I have not sung for any other label.


So you recorded your first album From Creation (2011) which was a mixture of relicks of old rhythms and some originals as well.
From Creation was a lot of relicks of Phil Pratt and Studio One and a few originals from Roberto like In Time and Far Away. It went really critically well so we said "Let's make another one".
And the second one Good Prevails (2014) had more originals on?
It was still relicks but we kept on slowly stepping up the original compositions made by Roberto. We still went to Phil Pratt with Good Prevails rhythm which I think is Safe Travel, and another Phil Pratt, a few Studio One and a Desmond Dekker rhythm. But we did a few originals from Roberto because we knew if we made the next album it was going to be completely original.
So this third album that you and Roberto have done together, Light Of Day, it's all original rhythms – and it's not just rocksteady and ska.
Yes. All original rhythms. All composed by Roberto Sanchez. Because the rhythms are Jeggae and you've got to move! There is more movement. We were doing a show in Germany last week and it was like aerobics!
What was behind the decision to do more of the fast, early reggae?
I think early reggae is being missed out and not a lot of people are remaking it as they should. A few good bands make up-tempo early reggae which we call Jeggae because of "reggae in your Jeggae". I've got two advisors. One is Fatta from Soul Stereo and the other one is Michael L from Boston who is a really fantastic selector and radio DJ. He knows everything about that stuff and he said "Why don't you do more Jeggae?" Fatta said the same so I said "You know what? You're right". I love early reggae because my mum loved Nicky Thomas. So on Good Prevails we did two which were Show Some Love and Pass The Test. Then I said "Let's do some more but make it even more retro".
And unlike previous albums there are no instrumentals or dubs?
I think there's going to be an album of instrumentals from Roberto - when I don't know. I think that's what he's saving them for. But man, the instrumentals are amazing! When he sends me the rhythms it's like "Oh my God".
Roberto has invested in some specific pieces of kit for this album. He told me about the Farfisa, a very sharp sounding organ that was used in that particular era.
He keeps investing. He changes his studio a lot because he's one of those guys who can just do everything. Rebuild things with his hands. He's become a construction worker in the studio, he's knocked the walls out, special soundproofing, certain parts of the studio have concrete in the corners because of the acoustics. He's got false walls! He made walls that are a ton heavy and we have to move the walls around the studio for the mics according to what sound he wants. He's just brilliant - I couldn't believe it!
You already released a double A-side single last October - Just A Little and Sleeping Giant.
Just A Little is about a very good friend of mine who loves women and if he could have all of them he would. (Laughs) Sleeping Giant is about how, as Glen Washington said on his great song "some people take your kindness for weakness". They think you're soft. They take advantage of you. And I say "No man, just because you see a smile on my face you think you can deal with me any way?" I had an experience with someone where I was upset and I wrote the song.
A couple of rhythms on the new album were also used on the Keith and Tex album Same Old Story.
One of them is a nice club song called Party Night that Keith and Tex did. Sleeping Giant is on that rhythm. But Sleeping Giant won't be on the album. That's only on vinyl single. One of two songs on my album with the same rhythms as Keith and Tex is Fantasy - which I wrote about a woman who I wish was my woman but she isn't. Every man can relate to this. Then there's a song called the Past Is The Past, a roots rock steady rhythm. It's basically about something I was a little bit hurt about but the past is the past and you have to move on. It's relatable for all of us.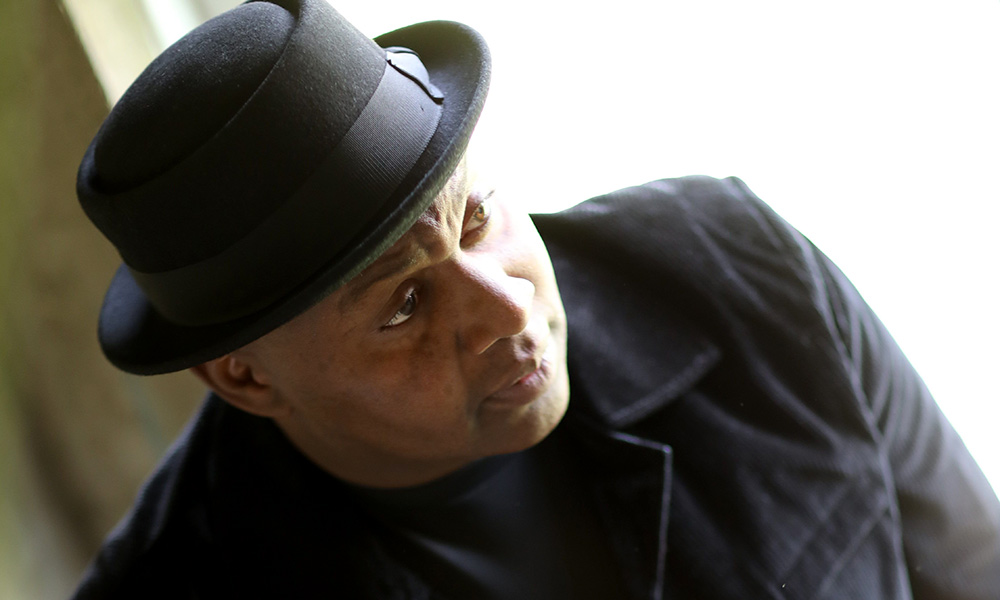 Tell me about the new single, Light Of Day…
The title track Light Of Day is something new, Roberto and I call it Roots Jeggae. Minor Key Jeggae. I have an auntie, who is my dad's favourite cousin but we call her auntie Mary. Her her husband, when I was growing up he was the guy who you wanted to be like. He looked like Shaft, he acted like Shaft, he played cricket like Shaft! His nickname was Flash because when he played cricket he would flick his wrist. He died a couple of years ago and it really hurt us all. It's a small world because is cousin is also Roy Panton who is on the same label Liquidator.
When Flash passed away my auntie Mary was absolutely devastated. And then three months after he died my cousin, auntie Mary's daughter died. So I said "Listen auntie, don't worry, even in the darkness there is light". I thought "Where did that come from?" I ran home and I wrote the song. So that song is dedicated to all of us - not just the people we lost - but just knowing that if you're in a dark place there is a possibility that you can still find the light.
What about the rest of the songs on the album?
Nah Go Tek It is about the system. I just said "You know what? We nah go tek this no more". I thought "What a wicked system". The system is just corrupt. That's on an original ska rhythm.
The next track is called Apart. I wrote it right here at this table. It's about a friend who suffered a break up with a woman after 20 years and three children. He was very sad about it, so it just made me write the song because it's something people are going through every minute of every day.
The next song is called No Way. It was the first song we recorded for the new album. Me and Roberto were mad about this song for about three months. We were just sending it to each other with voice notes like "This tune is wicked!". It's about a certain politician. Say no more. And it's not just about that person, it's about anyone in authority that is wronging us.
Then there's Facety Rudie. This is for the Rudies. It has some wicked horn blowing. The baritone sax is by Daniel Jablonski Garcia. One of Robbie's new sax players. It's a song about someone's kid who should know better. He's just doing everything wrong, not listening to his parents and just messing around. Another relatable topic. Everyone knows someone that a little bit out of order.
The next track is called All Together. Let's live together. There is good and bad in everyone. In every creed and colour. I wrote it because of seeing all the bullshit because of wars with religion. Most wars are because of that, so let's just live together. This is a ska up-tempo. We sang this song live at Freedom Sounds Christmas Ball and it went down so well.
Positive Moves a song that I first sang quite some time ago but we just couldn't construct the rhythm the way that we wanted it. Roberto finally said "Yes, this is what I want to do" and this is the result. It's basically saying let's make a positive move whether it be singular or plural. It's almost like reggae roots but with the rhythm guitar of rocksteady. Robbie really put his roots feeling there.
Love Life is another Jeggae up-tempo aerobic song. I was with my son and I was telling him "Listen man, you've got to stand up in life. Love your life and get on with it son". Because in that time Wayne Smith died and another local friend of ours called Trevor who was a producer and also an avid community worker and football coach for the Brent area. It just got me a little bit and I was thinking "We just have to keep on because any day could be our day". You have to love your life.
You said at one point you weren't sure you if you were going to make a third album - why did you decide to?
Because we got support morally and monetarily from Liquidator music label. They believed in me and Roberto Sanchez and we made it happen. So let's hope the people support it same way and go and buy it.
You're playing at the London International Ska Festival on March 29th.
I'm really looking forward to that. Playing with great the Doreen Schaffer, Otis Gayle, Lone Ranger. Studio One people - my family. I'm really looking forward to playing live with my band and making everybody feel good. It will actually be my first show in England with a live band because I work in Europe most of the time. I cannot wait.


PHOTOS BY JASON MARTIN