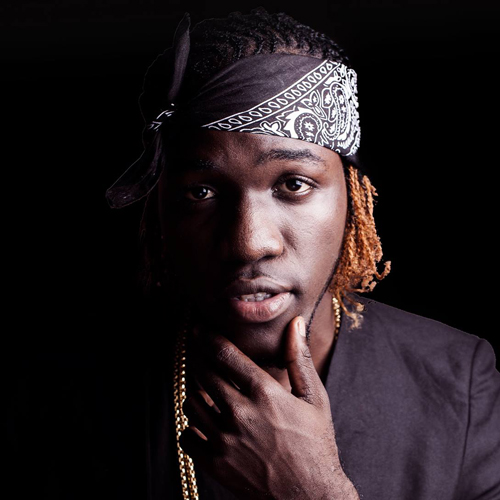 Alex Gallimore more popularly known as ALEXX A-GAME grew up in Wood's Town, Discovery Bay in St. Ann, Jamaica, a graduate of William Knibb High School and The Edna Manley School of Performing Arts. The artiste who received his name through the constant use of the slang 'a-game' met Grammy winning producer Kevin 'Pay Day' in late 2013 at the start of his solo career. It was through the influence of 'Pay Day' that ALEXX A-GAME maintained his name.

His early foray into professional performance as a musician came as the lead singer of 'Di Blueprint Band' who became popular in 2012 after winning the Battle of the Bands Competition in London which lead to tours across the United States, the Caribbean, Suriname and Europe. He added, "I see my band as my family and I enjoy working with them".

In June 2014 ALEXX A-GAME released his first official single, the self-titled motivational anthem 'A-Game Everyday', produced by close friend and band member Vern Hill. The hit went on to becoming a signature track for ALEXX A-GAME receiving top reviews and regular rotations on nationwide radio including leading stations Irie, Zip and RJR, and leading to TV interviews and performances from stations including RE, Hype and TVJ. This media attention slingshot ALEXX A-GAME to an international audience when he received plays from and was invited to do a special BBC 1Xtra freestyle in Jamaica with the stations No.1 Dancehall presenter Seani B. Consequently he's picked up support from Capital Xtra's legendary DJ and Reggae pioneer Ras Kwame.

Following the single ALEXX A-GAME released his mixtape also entitled 'A-Game Everyday'. It featured singles such as 'A-GAME Everyday', 'Working all Day' and 'Ego'. Most notably ALEXX A-GAME has been recognized for his new refreshing approach to the genre, both musically and visually. Alongside Jamaican legends such as Damian Marley and Shabba Ranks, many of his inspirations come directly from US Hip-Hop culture, which naturally manifests itself in his music. There is a bouncy bass-infused edge to his beats and a rap sensibility about his lyrics and delivery. It's this fresh and unexplored approach within ALEXX A-GAME's appeal that makes him such an exciting new prospect for not only the Jamaican music industry and but the global urban scene as a whole. He commented "This mixtape is very unique, it has singles that have a fusion of hip hop and dancehall music and showcases some of my work over the years".

The mixtape caught the attention of respected production house, Notis, when they contacted ALEXX A-GAME to feature on their now successful Kingston 8 Riddim with what became the track "We Goin Hard". After the ReggaelizeIt video premiere and dedicated online promo campaign the hashtag #WeGoinHard became a regular occurrence amongst Jamaican social media platforms for a few weeks.

In May 2015 ALEXX A-GAME began promoting his current single "No Time Fi Badmind" produced by Vern Hill and Elly B. The upbeat, positive and catchy hook became an instant favourite with the same DJ's the picked up on "A-Game Everyday" and touched new ground reaching Jimmy Q's Fun Factory Dancehall Top 10 chart. The music video premiered by leading European Reggae site Reggaeville saw A-GAME visiting every parish on the island over a period of 4 days, linking with the local people and performing at spots along the way. Of the back of the single success ALEXX A-GAME announced series of shows and performances in St Ann and the western region of JA labelled the "No Time Fi Badmind Tour", culminating in a hometown St Ann 1,000 person strong party exclusively for him.

More recently ALEXX A-GAME received the co-sign from Chronixx live on BBC Radio 1 primetime show with Huw Stephens when he flagged A-GAME as his artist to watch and add to the playlist for his interview. The A-GAME and Chronixx relationship has since grown with Chronixx himself personally asking A-GAME to join him on hiw Capture Land Jamacia Tour over Christmas. It seems that may be a pairing to watch for the future.

Currently ALEXX A-GAME is continuing to work with international producers including UK-based EDM legend Benny Page and trendy dancehall record label Swing Ting as well as a production from one of Mixpak's staple producers Famous Eno. He's preparing his debut album in studios across Jamaica, most notably Geejam Studios in Portland, which will be a continuation of the fusion sound he's continuing to develop and will feature some very special collaborations that will further make the scene take notice. To be released early 2016. ALEXX A-GAME notes "I'm working assiduously with my family and team to become the leader and game-changer I set out to be. I am a musician first and that is the discipline and difference that I feel will help me as an artist to rise above the mediocrity of the Jamaican music industry as it is".