Review
Album Review: Alex Bass & The Same Song Band - Bassically
05/08/2017
by Gardy Stein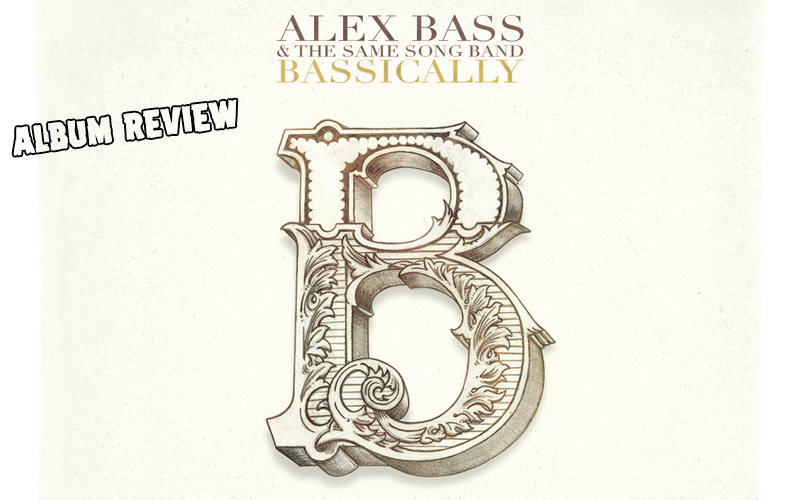 Whenever it seems that, finally, I came to a comprehensive overview of European Reggae artists, someone I've never heard before comes around the corner. This time it's Alex Bass. No, not the English footballer, but a young singer based in Barcelona. Locally, he is quite well-known, playing at festivals such as Lagatavajunto, Nowa Reggae and even Rototom, sharing songs from his debut EP Living Inna Babylon and the follow-up Thanks For Life.
After a trip to Jamaica, he now presents his first full-fledged album called Bassically. A collaborative effort, the Kasba Music release combines the artist's skills with those of his musicians: Kike "Kikinho" Zudaire on bass, Martin "Mato" Anderson on guitar, Roger "Bongoroll" Villanueva on drums, Otger Ibars on keys who make up The Same Song Band as well as Paula Bu and Emma Youth as background singers and Quim "King Siva" Simó (sax) and Oriol Escolano (trumpet). Teamwork makes the dream work! The result is a pleasant array of twelve tracks revolving around subjects such as love and attraction (I Met A Girl Last Night, All That You Want, True Love, and You And I and Shining Star, which was video-premiered on Reggaeville last week), perseverance (I'm Here To Stay, Inna The Ring, Born Ready) and upliftment (Good Mood, Keep Dem Talking).
Listening to these, you'll be hard-pressed on criticism. The instrumental delivery is fantastic (especially the brass section creating a vintage feel throughout the songs), the mixing and mastering done by Xavier "Lek" Farré clean and powerful, Alex Bass himself hitting every note with his melodious voice. Still, the album on a whole doesn't really sweep me off my feet. For one, the band's name is programmatic, and most songs follow a very similar, classic Reggae-set-up, characteristically captured in Not Twice. Only Love What You Do widens the genre-focus a bit with jazzy hues. Also, I can't help imagining what the music would sound like if Alex Bass sang in his mother tongue Spanish – a bit of linguistic variety is always welcome.
Despite these rather subjective demurs, Bassically is a fine testimony of contemporary European Reggae, clad in the beauty of Jamaican old-school riddims. And, judging from the raving enthusiasm expressed by fans on his social media sites, it is quite an experience to see Alex Bass live, an experience I'm looking very much forward to make.
---
Release details
Alex Bass & The Same Song Band - Bassically
DIGITAL RELEASE [New Beats]
Release date: 05/05/2017
Tracks
01. I Met a Girl Last Night
02. All That You Want
03. Good Mood
04. True Love
05. I'm Here To Star
06. You And I
07. My Shining Star
08. Keep Dem Talking
09. Inna The Ring
10. Born Ready
11. Love What You Do
12. Not Twice