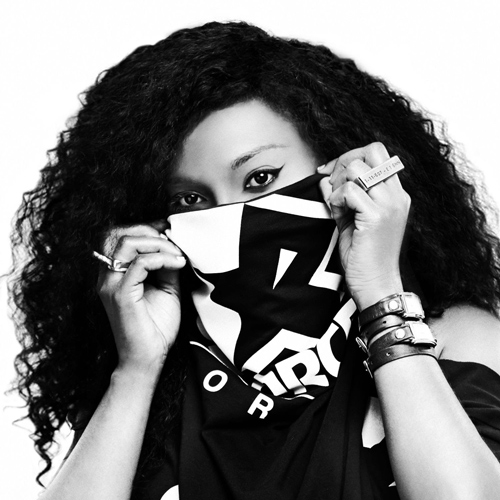 Agent Lexie, formerly known as Lexie Lee, is a completely self made artist in every respect. She has toured extensively and has performed in over 26 different countries, in front of audiences ranging from intimate club shows to over 30,000 people. 
As a result of her inimitable style she was invited to perform at one of Jamaica's biggest concerts, Fully Loaded, and has shared the stage with many legendary artists, including Bounty Killer who introduced her to the world as the "Warlord's Daughta." 
At the peak of the MySpace era Lexie gained international notoriety for her unique and very colorful visual style, as well as her hard hitting music which was a mix of Dancehall and Hip Hop, produced by LMFAO producer Goonrock. She was one of the top 5 artists in the Dancehall category on the social network.
After gaining international attention, Lexie launched a remix contest for her song Warlords Daughta which produced a slew of excellent remixes. One of the most popular ones was done by the legendary Garage producers, Paleface and Sticky. That remix spent 7 consecutive weeks in the top ten Garage charts on BBC Radio 1Xtra and anecdotally once even shut down a dance in Sheffield because the crowd went wild when it was played. 
The remix contest was also one of the first of it's kind; she allowed producers world wide to download the acapella for Warlord's Daughta and submit their remix for review. This is quite common now, however at the time it was unheard of and very innovative.
In addition to performing, Lexie writes her own lyrics and also ghost writes for other artists, is an accomplished graphic designer and she styles most of her shoots.
After moving to Europe for personal reasons, she released the Lexie Lee album "Di Preparation."
Shortly after that, she founded the Agent Lexie project with her husband. They teamed up with now, Through My Speakers collective member NGHT DRPS to produce the album BATTLE LIKE A CHAMPION which is a mashup of Lexie's favorite styles of music: Electro, Dancehall, Hip Hop, Indie Rock and Pop. 
Before the release of the album she dropped the iRule Mixtape produced by DJ Tease. Both the mixtape and the album proved quite popular on SoundCloud.
Earlier this year the Agent Lexie project debuted on the road with the very successful BATTLE LIKE A CHMAMPION CLUB TOUR sponsored by Relentless Energy.
THE STYLE
Exclaimed Canada compared Lexie to Missy Elliot in an article stating "Lexie's contagious chorus and it's sinful melody arm it with enough weaponry to penetrate and dominate commercial radio".
Hailed by Trace Magazine as Dancehall's new queen, Lexie definitely brings her Jamaican influence to her music.
Her style is a mixture of her eclectic background. Born in Jamaica into a very diverse and multi-ethnic family and raised in both California and Jamaica Lexie's music encompasses the complexity of her cultural influences. Her lyrics take listeners on a journey from downtown to uptown Jamaica; gives them a glimpse of the California lifestyle, 
and a direct view of the world through her eyes.
Her topics are varied and Lexie's lyrics can be light-hearted like in her song "Girl's Night Out", heavy-hitting like in "Holiday" or melancholy like in "Battleshippin'".
Her voice commands attention whether it's through haunting melodies like in her track "Caribbean" or her astute observations delivered in her unique rap/dancehall dutty style.
With several new upcoming releases and eye-catching visuals and Lexie's ability to capture audiences worldwide and throughout all genres, she is well on her way to become a household name.
Follow Lexie on Instagram, Facebook and Twitter and sign up for the newsletter on agentlexie.com.