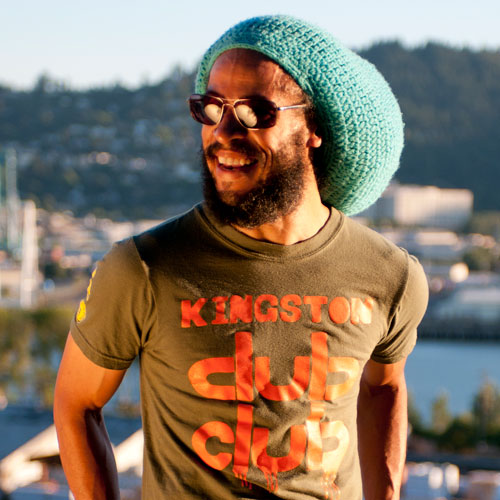 Aaron Nigel Smith has been a serious musician from an early age when he began performing professionally with the American Boychoir in venues such as Carnegie hall, Lincoln Center, Kennedy Center, and the Essex Cathedral in London.
As a student he trained at the American Boychoir School, Interlochen Arts Academy, Manhattan School of Music and Marygrove College. He has since performed professionally throughout the United States, South America, Europe and Asia. Aaron is a versatile musician who performs vocal music of many genres, including classical, jazz, gospel, pop and reggae.
He has shared the stage with many world-class musicians such as, opera great Jessye Norman, musical theatre's Larry Farrow and Winton Marsalis. He has worked under the baton of some the world's great conductors including Anton Armstrong, Robert de Cormier, Jim Litton, Albert McNeil, Andre Previn, Robert Shaw, and John Williams. In addition to being an accomplished vocalist, Aaron Nigel Smith plays percussion and guitar. He is a prolific songwriter, and an inspiring teacher to children of all ages. In 2002, he founded FUNdamentals of Music & Movement, a fun approach to music and dance education for children.
FUNdamentals has since become the new standard for arts enrichment in Los Angeles, serving thousands of children. In the fall of 2007 Aaron franchised the FUNdamentals business model and classes are now being offered in Boston and New York City. FUNdamentals' early education client base includes Bright Horizons, Little Sprouts, Universal, Sony, Warner Brothers, Paramount, David E. Kelly, Mattel, & Fox Studios child care centers. In 2005, the FUNdamentals debut CD release, "Let's Pretend", won the NAPPA & IParenting Media Awards.
Aaron was subsequently commissioned to compose and perform original music for the new My Gym DVD, and has also recently collaborated with Leap Frog on the Creative Baby series. He recently worked with grammy award winning reggae artist Ziggy Marley on a new Bob Marley kids record to be released on universal. Aaron Nigel Smith joined the cast of PBS Kids show, Between the Lions Live in 2008 and will continue touring with the show.
He will be featured guest on seasons 9 & 10 of the hit television series. Aaron's simple mission is to inspire and be inspired by children through music and movement. He hopes to reach the world community by collaborating with those who share his vision.