04/19/2014
Review & Photos: The Easter Reggae Showcase in London, UK - April 19th
04/23/2014 by Angus Taylor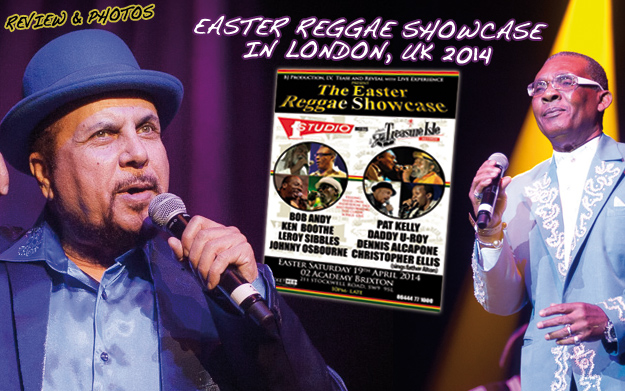 A great line-up overcame a few hitches and the Academy sound

They say you can't go wrong with a bit of Studio 1 and Treasure Isle. So although not everything went right on the technical side for BJ Productions' Easter Saturday celebration of the two labels, a stellar line-up - including a late rallying performance from Johnny Osbourne – made it an overall success.


➜ VIEW THE PHOTOS HERE


The Easter Showcase took place on a busy weekend for fans of the Coxsone Dodd and Duke Reid ska, rocksteady and early reggae era. They were also tempted by Horace Andy on the Thursday, Ken Parker and Keith & Tex on a boat on the Saturday and Derrick Morgan on the Sunday - all part of the London International Ska Festival. So while the atmospheric if acoustically suspect Brixton Academy was not at capacity - two thirds full was a decent turnout.


Sound at the high-ceilinged Brixton is particularly bad at reggae promotions where there is no budget for an outside PA or engineer. On this occasion the promoters wisely had the great Dennis Bovell – due to play an afternoon show at the Ska Fest the next day - on hand to help the in house engineer balance the levels. From the sweet spot behind the mixing desk it was unusually good for the Academy. Even so, both artists and punters complained.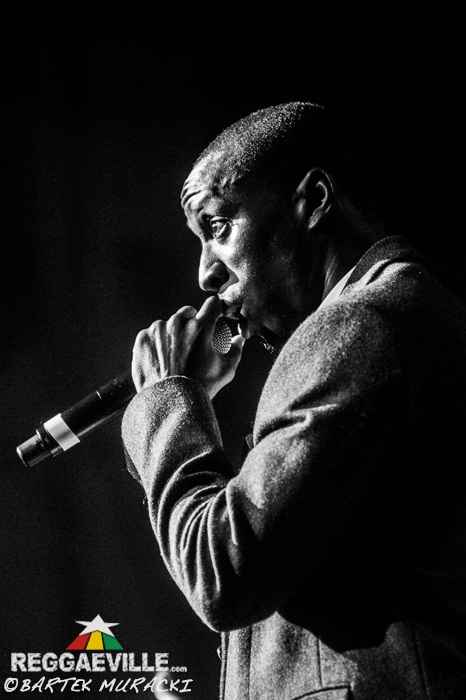 The first act was not a veteran but a veteran's son. Christopher Ellis, whose father Alton sang for Dodd and the Duke, is now enjoying his own career with the Marley family's Ghetto Youths International. Tonight he was billed (as he has been since age 11) "Christopher sings Alton". Backed by north-west London's Ruff Cutt band, the musicians for the whole night, he crooned his way through his dad's periods at Studio 1 (Breaking Up, I'm Still in Love) and Treasure Isle l (Girl I've Got a Date, Willow Tree). "My time is up - do you want more?" he asked and the crowd did. He played for 40 minutes - a decision the promoters would later regret.

Dapper deejay Dennis Alcapone got in just over half an hour with touring partner and singer of many A-sides, Winston Reedy. Dressed in a shiny blue suit and hat Dennis strutted the stage sharing his numerous hits including El Paso for Coxsone and Love is Not a Gamble and the Great Woggie for Reid. People shouted for Bunny Lee's Guns Don't Argue and Ripe Cherry but he kept it strictly Studio 1 and Treasure Isle.


The most successful set came from Ken Boothe – due to his being able to appear for a full hour and being in a remarkably lively mood. Examples of his apprenticeship at Studio 1 included When I Fall in Love and Artibella featuring an up-tempo breakdown at the end ("I don't fight dancehall," he explained "only derogatory lyrics"). Unlike Dennis he did not stick to the remit – raising the roof with his massive hit for Lloyd Chalmers Everything I Own. Clearly there was a miscalculation on the clock because compere Daddy Ernie had to ask him to go mid chorus.

From here on the remaining artists cut their sets short. Yet no one noticed that Leroy Sibbles exited after just 25 minutes. Casually attired compared to the suited Dennis and Ken he fully satisfied with Studio 1 Heptones classics like Pretty Looks Isn't All, Ting A Ling and Fight It To the Top – closing on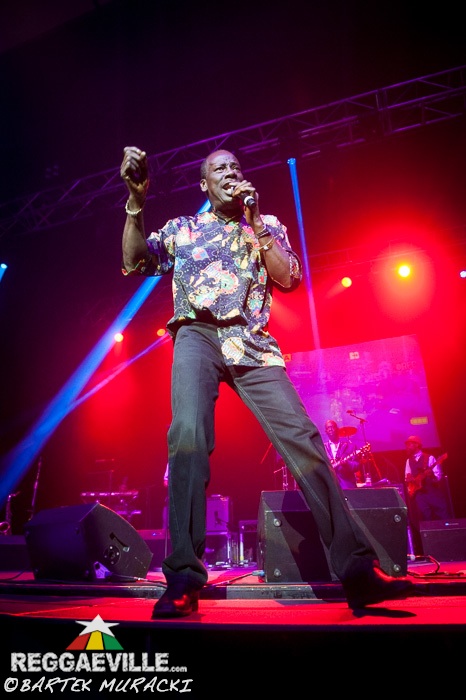 Fatty Fatty and segueing into Inner Circle's Sweat and Marvin Gaye's Let's Get It On. Roberto Allen then played a pleasingly rootsy midway selection including Fred Locks and Junior Byles.

"I won't talk because I don't have the time. I have enough tunes to sing" said the white haired, holy presence that is Bob Andy. At Respect Jamaica 2012 at IndigO2 he was freshly recovered from a serious illness and smiling. Now he was in more severe form - chastising the engineer for feedback and sound levels. He stood still, in fine voice, building up slowly with Feeling Soul and Going Home but having fired off a joyous My Time he had to leave before Too Experienced. Earlier that evening Rhoda Dakar sang it at the Ska Fest and it was a shame not to hear the real thing.

Prior to departing, Bob requested we give the Ruff Cutt a hand for playing so well with only one rehearsal. These words proved prophetic in the worst way. For when U Roy took the mic the backing collapsed in the midst of You Have Caught Me and On The Beach. The venerable toaster's professionalism meant he pushed on without complaint but it was likely he was regretting the decision not to bring his own group.

The soaring voiced Pat Kelly - a strange choice at 3am – fared better yet was more vocal in his criticism. "Could you play a little softer please?" he asked the band during Wish It Would Rain and My Girl before walking off shaking his head. At this point Johnny Osbourne - unable to travel outside the USA until a few years ago – put the night back on top. Ruff Cutt had backed him in the past and knew the tunes, so when he sang Studio 1's Truths and Rights the vibe returned to the heights of Ken, Leroy and Bob. A strong beginning and ending, the calibre of the artists and the superb songs of both imprints had carried the showcase through.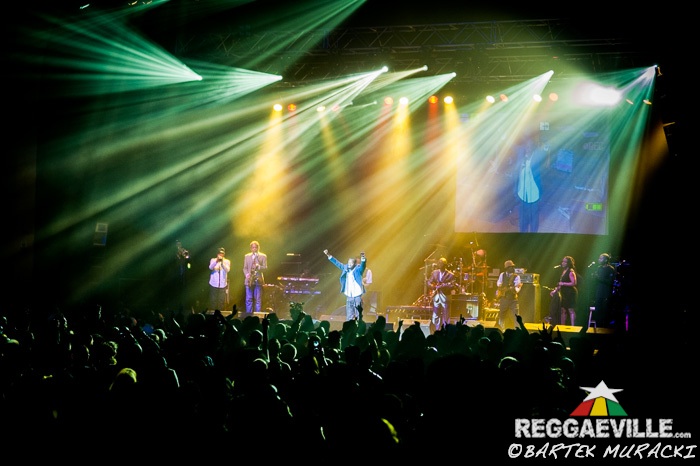 There were some nice touches to the promotion: archive footage of ska dancing and the fights of Muhammad Ali being projected during the performances; the band having horns. It is not fair to blame Ruff Cutt if, as Bob Andy said, they had one rehearsal. That said, clearly one group backing everyone for such an event is a false economy. Also if Dennis Bovell is on the desk and the sound is still unclear it's the venue that's the problem. The Academy has atmosphere and a long history in reggae but maybe it's time the big shows moved up the hill to the Electric instead.


➜ VIEW THE PHOTOS HERE