06/30 - 07/02 2017
Damian Marley added to SummerJam 2017
01/24/2017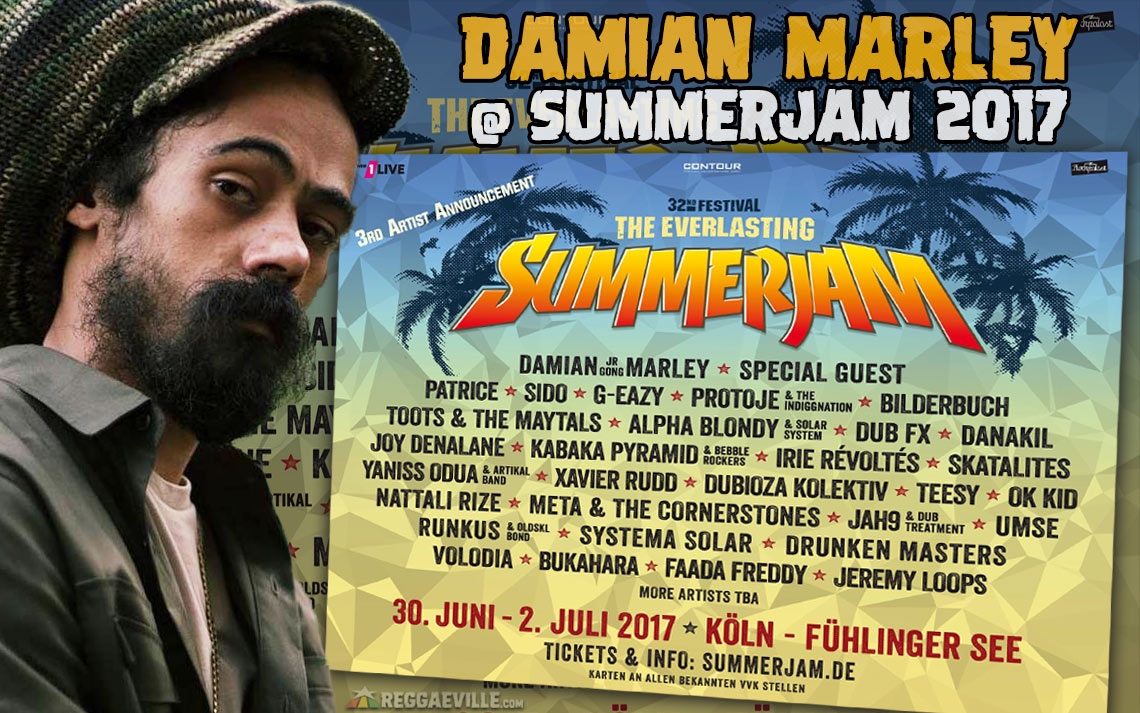 The third artist announcement for SummerJam 2017 is out: Damian Marley & Joy Denalane!

Damian Marley headlined SummerJam's 30th anniversary two years ago in 2015 and will now be back to introduce his long awaited solo album Stony Hill.

SummerJam Announcement:
Damian "Jr. Gong" Marley is one of the top acts and one of the most creative heads of the Reggae scene. In 2005, he gave us "Welcome to Jamrock" - The anthem of the upcoming New Roots movement at that time. Besides traditional Reggae, he combines Dancehall, Hip Hop and electronic beats. Bob Marley's youngest offspring has worked with a variety of artists such like Bruno Mars, Skrillex and Nas. Astonishingly the release of his last album is over 10 years ago. We are all waiting eagerly for his upcoming album "Stony Hill" which will be released in Spring 2017.

We are very excited to see Joy Denalane!
She is the icon of German Soul and Hip Hop and has influenced this genre like no one else. Six years after her third album she is back and announced her new album "Gleisdreieck" and upcoming concerts for 2017.

Watch below Damian Marley & Cham @ SummerJam 2015: