06/25/2011
Video & Photos: Sound Cup 2011
06/26/2011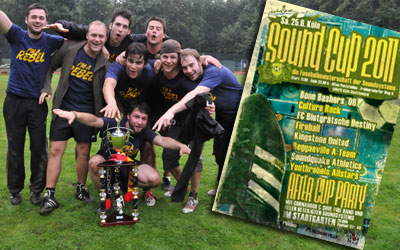 The second edition of Sound Cup took place on saturday 6/25/2011 in Cologne, Germany @ Altes Poststadion.

A great location for the soccer competition of german sound. The only non sound-team was the Reggaeville A-Team, which were unbeaten after the first 3 matches, but the Bone Bashers were too hard to beat in the semi-final.

It was raining all day long, but still more than 50.000 fans from all over europe saw the Youthrebels Allstars getting the cup for the second time. Congratulations!
Watch the complete final here: